Rep. Hansen will apply his interest and experience in career development as a new member of the Legislative Task Force on Career Education Opportunities, with his appointment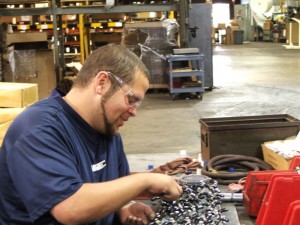 announced this week by House Speaker Frank Chopp.
In the 2013 Legislature, Rep. Hansen successfully sponsored House Bill 1247 to expand small-business access to the state Job Skills Program,in which employers partner with community colleges to train employees and equip them with the skills they need to do their jobs better. The bill has been signed into law by Gov. Inslee.
Rep. Hansen also serves on the House Higher Education Committee.
---