The state's four-year public colleges pledged to work with Rep. Drew Hansen for his bill empowering students and parents to see at a glance where state colleges get their income and what they spend it on.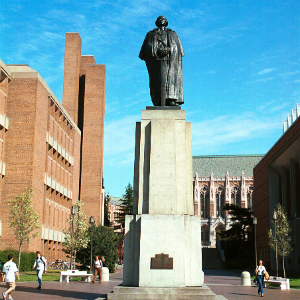 Paul Francis of the Council of Presidents, which represents the four-year public schools, told the House Higher Education Committee Jan. 31 that his organization was "pro transparency and accountability, in terms of how our revenue is collected and how we spend it."
The measure, House Bill 2651, requires state universities and colleges, including community colleges, to display prominently on their own web sites a link to the financial information, which would be kept on a separate state web site. Included among income categories would be tuition, state support, gifts, and revenue from athletics; spending categories would include instruction, research, student services, administration  and athletics.
"The point of this bill is to have some place where parents and students can see at a glance, for every dollar that a college and university gets, where it comes from – how much from tuition, how much from state support, how much from grants – and for every dollar they spend, where it goes – how much on administration, how much on athletics, how much on instruction and so on," Hansen told the committee in its hearing on the bill.
Hansen, a member of the committee, also has introduced House Bill 2694, which calls for the state to mail information about colleges to high-achieving, low-income high school students in order to boost the number of applications from those students to public and private colleges and universities. That measure is scheduled for a committee hearing Feb. 4.
---