The outreach by colleges to high-achieving, low-income high schoolers would grow, and both students and parents would get a better look at the schools' finances under a pair of bills endorsed by a House committee today.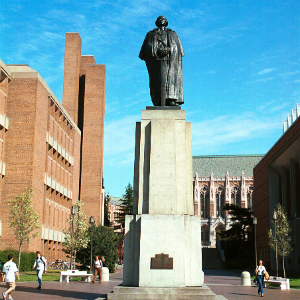 "Information is powerful, and both of these proposals increase the flow of information about colleges to students and parents," the sponsor of the bills, Rep. Drew Hansen, said. "That should encourage kids to apply to college, and also help them and their parents decide which school is best."
House Bill 2694 calls for the state to mail information about colleges to high-achieving, low-income high school students in order to boost the number of applications from those students to public and private colleges and universities. Hansen has said it is modeled on a successful program that produced an "eye-popping" surge of applications and admissions to top schools.
House Bill 2651 requires state universities and colleges, including community colleges, to display prominently on their own web sites a link to information about their income and spending, which would be kept on a separate state web site. Included among income categories would be tuition, state support, gifts, and revenue from athletics; spending categories would include instruction, research, student services, administration  and athletics.
Both measures won overwhelming support from the House Higher Education Committee, moving them a step closer to approval by the full House. Hansen, a Kitsap County Democrat, is a member of the committee.
---