OLYMPIA — Colleges would reach out directly to high-achieving, low-income high schoolers to boost their admission rates under HB 1812 a bill introduced today by Rep. Drew Hansen.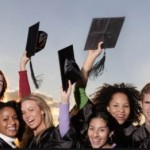 "One of our fundamental values in this country is that every kid should have the opportunity to succeed — and nowhere is that more important than in the choice of where to go to college," Hansen said.
Modeled after a program that produced dramatic results — students who received the mailers applied to 20% more colleges and were 30% more likely to gain admission to a selective institution — the bill calls for the state to mail  information about public and private colleges, including financial aid information and application fee waivers, to high-achieving, low-income high school students.
The bill is based on a proposal introduced by Hansen in the last legislative session that won broad bipartisan praise.  "I actually love this bill," Rep. Chad Magendanz, R-Issaquah, told his colleagueson the House floor last year.  "We talk about the achievement gap and the opportunity gap, and here is a great opportunity to narrow both. All too often kids don't achieve because they don't take advantage of existing opportunities."
And Republican Rep. Jesse Young of Gig Harbor said in support of the bill, "To empower these kids with knowledge and to empower them with opportunity will set them on a path to success for the rest of their lives."
The House passed Hansen's bill last session but it was unable to advance in the Senate in the short legislative session.
---