Sine Die: A Historic Legislative Session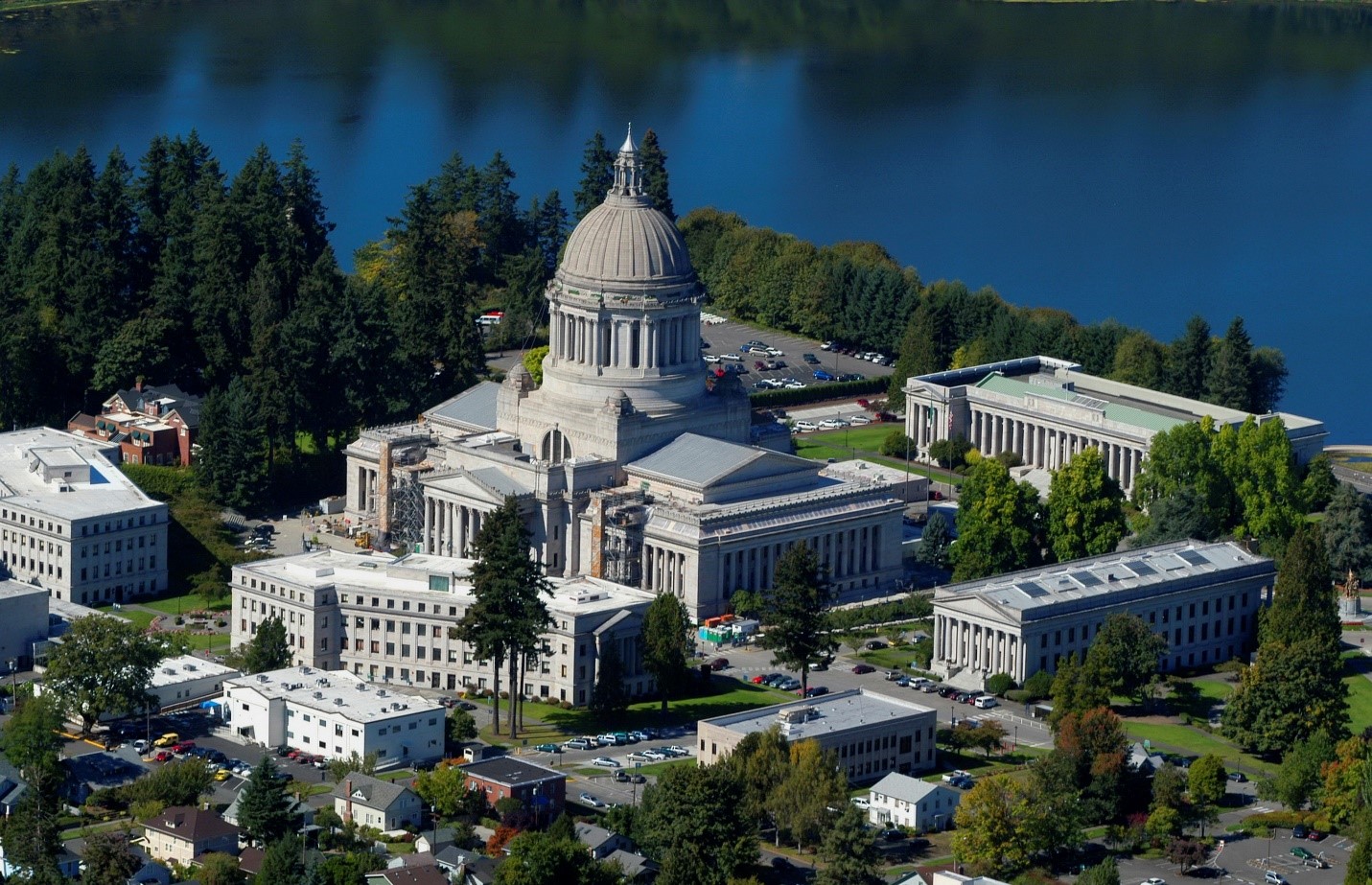 The Legislature adjourned Sine Die on Friday, April 25, after the most unique and productive session that I can remember. In order to protect the health and safety of staff and legislators, this session was conducted almost entirely remotely. Though many aspects of these remote meetings were challenging, making these sacrifices created a safe environment with zero cases of employees coming down with COVID-19. While I certainly hope that I never have to spend that much time on Zoom calls again, with not one person getting sick, I would call it a resounding success. Having committee testimony and hearings accessible remotely also allowed for much greater participation from members of the public. The Legislature had over 60,000 people sign into committee hearings this year, a massive increase from the 18,000 who signed in last year down in Olympia. Allowing remote testimony is a gamechanger for accessibility and equity, allowing far more people to weigh in.  Removing the barrier of taking time off of work and traveling to Olympia allowed more people than ever to participate in our democracy this year.
Because of the constraints of a remote session, House Democrats vowed to focus on four of the most pressing areas of concern this year: COVID-19 relief, economic recovery, racial equity, and climate change. Here is a brief run down of what we were able to accomplish:
COVID-19 Relief:
The $59 billion Washington Recovery Budget that we passed invested heavily in beating back the pandemic and funding our public health systems. It included $3.2 billion for public health and health care including $1.2 billion for vaccines, contact tracing, and testing. It also included $149 million for local public health districts, more than double what they were allocated in the last biennium.
Economic Recovery:
The pandemic has battered workers and businesses. The budget also focused heavily in helping people survive the pandemic and come back stronger. It includes $1.8 billion for rental and housing assistance with the goal of keeping renters housed and landlords paid, when the eviction moratorium runs out.
The budget also included $700 million in grants and unemployment insurance tax relief for small businesses. This is on top of the $214 million that the Legislature passed for businesses in February as part of our $2.2 billion early action COVID relief bill. Many businesses were forced to lay people off as the lockdowns first went into effect. Normally, this would raise a company's unemployment insurance premiums, but the Legislature acted to ensure those who sacrificed to keep us all safe don't end up paying for it with their business.
Racial Equity:
This year the Legislature had an extra emphasis on racial equity. We examined every bill and policy we considered this year through a racial equity lens. In addition to passing a budget that invests heavily in communities that have historically been left out, we passed a number of bills that will improve racial equity in our state. I am proud of SB 5044 which will require diversity, equity, and inclusion training for school board members and school district employees. Every child deserves to seen, heard, and understood. SB 5044 will give our educators the skills they need to serve every child.
One major area of concern was police accountability and transparency. Working to find common ground among diverse stakeholders, we passed a package of police bills that will allow us to rebuild trust between law enforcement and communities of color while ensuring that public safety keeps everyone safe. To do this we passed bills banning or limiting dangerous and inappropriate police tactics (HB 1054), set out a statewide use of force policy that mandates de-escalation (HB 1310), created an Office of Independent Investigation to investigate use of deadly force (HB 1267), and made it easier to get problem officers off of the streets (SB 5051). We also mandated that officers intervene when they see a colleague violating someone's rights and report the misconduct of fellow officers to a supervisor. (SB 5066)
Climate Change:
Washingtonians have long demanded effective policies to confront climate change. As the devastating consequences of climate fires become clearer each year, the need to act has taken on increased urgency. This session saw two massive policy wins that will result in cleaner air and put Washington on track to meet its statutory goal of net-zero emissions by 2050.
Clean Fuel Standard
The transportation sector makes up 45% of the emissions in Washington State. In order to truly take action on climate change, Washington must follow its neighbors on the West Coast and adopt emissions standards for transportation fuel. HB 1091 directs the Department of Ecology to establish a Clean Fuels Program that would limit greenhouse gas emissions per unit of transportation fuel energy to 20 percent below 2017 levels by 2038.
The Climate Commitment Act
The Climate Commitment Act establishes a comprehensive, economy-wide program to limit greenhouse gas emissions, reduce pollution in overburdened communities, and make investments in clean jobs, environmental justice, and climate resilience. The program sets a statewide emissions budget (a "cap") that applies to the largest polluters in the state, and gradually ratchets down that cap to meet Washington's goal of net zero emissions by 2050.  The program creates a market for polluters to buy and "trade" pollution allowances that will become increasingly expensive — an incentive to cut emissions.
The policy includes a variety of mechanisms to control the costs of compliance and impacts on consumers. Amendments in the House strengthened the bill's commitment to racial equity and environmental justice. We added a requirement to monitor air quality in communities that suffer disproportionate environmental and health impacts from pollution to ensure the benefits of emissions reductions reach all of our communities.
Protecting Students with Seizure Disorder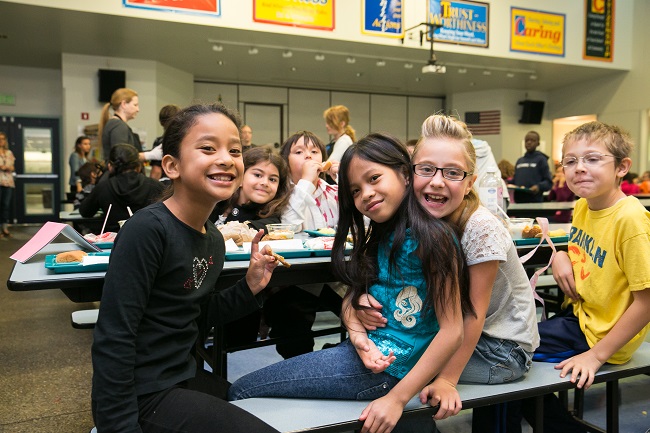 This session I was proud to work with the Epilepsy Foundation of Washington to unanimously pass House Bill 1085 to require school districts to develop Individual Health Plans (IHP) for students with seizure disorders and train key adults in the school on how to respond to a seizure.
Individual Health Plans (IHP) are already required in schools for students with diabetes and life-threatening allergies, and have proven to be a powerful tool to protect students with these health issues. This bill simply extends that protection to students with seizure disorders. Currently, there is no set process for ensuring that teachers who have students with seizure disorders know how to respond to a medical event. Students with seizure disorder deserve to feel safe at school. Constantly having to worry about a medical condition distracts students from their education. This bill will give children with seizure disorders and their families the peace of mind they need to focus on learning. You read more about it in the Epilepsy Foundation's press release.
New construction budget makes historic investments in broadband and housing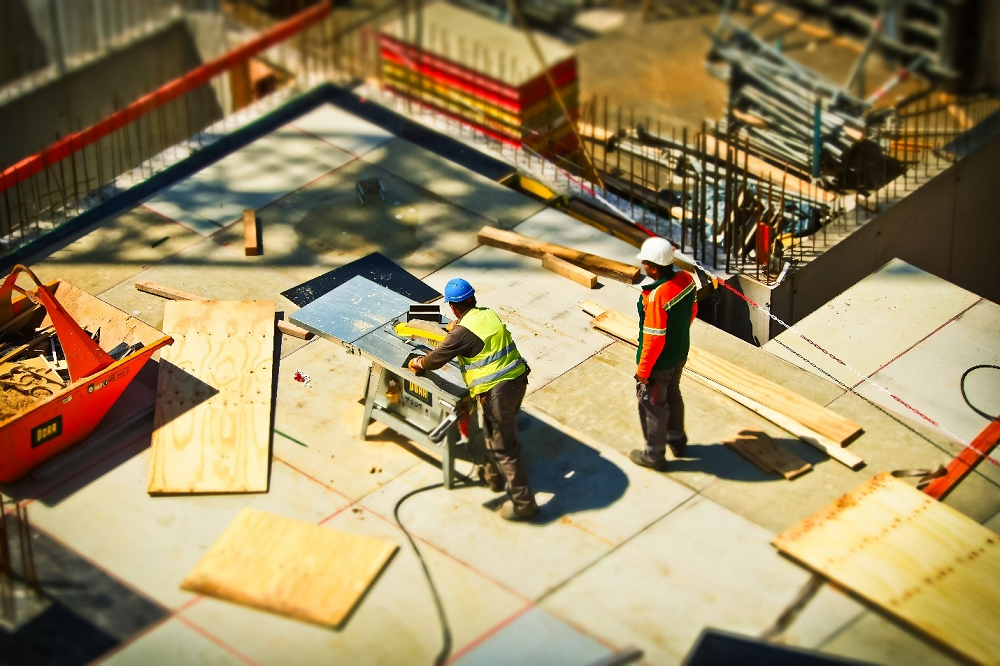 The state's new two-year construction budget makes record investments of with $6.3 billion in construction projects in every corner of Washington state.
That includes a massive $411 million push for broadband access, which the COVID pandemic has revealed is a utility a necessary as water and electricity.  We now recognize that internet service allows people all across Washington to access the workplace, the marketplace, education opportunities, and medical care.
The budget also invests in housing, education, and environmental projects. Here are some of the highlights:
Early learning, education and higher education ($1.55 billion)
$48 million for early learning and childcare investments (COVID related)
$970 million for public school construction
$314 million for public universities (not including UW teaching hospital)
$233 million for community and technical colleges
Behavioral health ($428 million)
$201 million for a new, 150-bed teaching hospital at UW
$95 million for competitive grants to community behavioral health providers
$51 million to design a new 350-bed forensic hospital at Western State
Affordable housing and emergency shelters ($350 million)
$175 million for the Housing Trust Fund
$120 million for acquisition of property and buildings that can be rapidly converted to housing
$42 million for utility and infrastructure costs related to affordable housing
$10 million for preservation of existing affordable housing
Essential public infrastructure ($724 million)
$411 million for broadband infrastructure
$129 million in public works grants and loans
$113 million for federal stimulus-funded infrastructure
$40 million for Community Economic Revitalization Board projects
Capital Budget Wins in the 1st District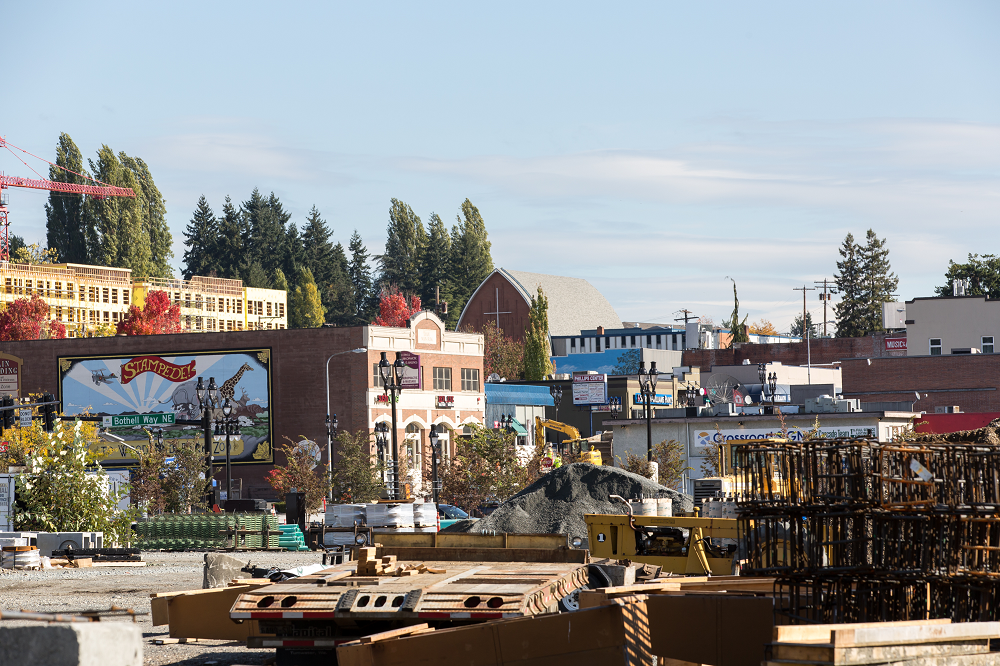 I was happy to work with my seatmates Sen. Derek Stanford and Rep. Davina Duerr to help secure funding for a number of projects here in the 1st District. Some of the projects coming back home include:
$1.2 million for the Mountlake Terrace Main Street Phase 2
$3.6 million for UW Bothell for preservation and maintenance
$3.1 million for Cascadia College for the CC5 Gateway Building
$1.5 million each for the Department of Ecology to clean up the former Bothell Ultra Custom Care Cleaners and Riverside hazardous waste sites
$700,000 for the Evergreen Playfield Complex for playfields and tennis courts
$618,000 for the North Creek Trail in Bothell
$515,000 for Kirkland for non-motorized and surface water management improvements
---