Thank you so much to everyone who was able to take time out of their Saturday to join us for another 43rd Legislative District town hall last week. It's so important to meet with constituents at home in Seattle during the legislative session to provide an update on the legislative session and take your feedback down to Olympia. Hearing your voices gives me the tools I need to support good legislation and oppose harmful measures as I'm working with my colleagues. Olympia may only be about a hour away from where we live, but the distance, time off from work and other responsibilities are real barriers for so many people who want to participate in the legislative process. Thank you again for showing up and speaking up.
I want to provide an update on key legislation based on questions and feedback at our Town Hall. I'll provide a couple in this edition, and stay tuned for additional updates over the next few editions of my e-newsletter.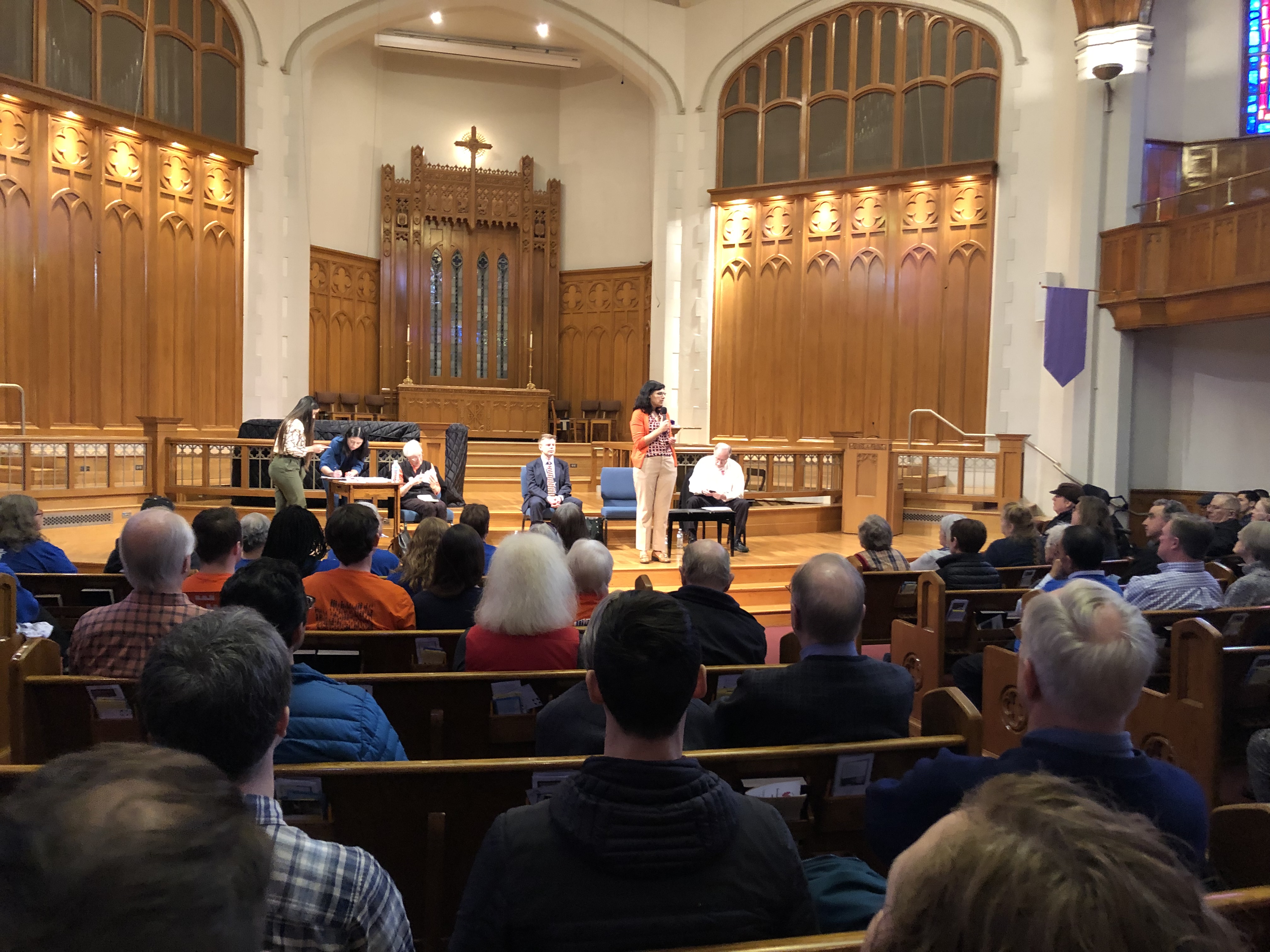 Climate protection bills moving forward
We've made great progress this session for climate action, and bills continue to move forward in the House and Senate. These bills are meaningful actions our state can take to cut greenhouse gas emissions and move toward a clean energy future.
Phasing out 'super pollutants' (House Bill 1112) 
Hydrofluorocarbons, or HFCs, are used as commercial and industrial refrigerants and foam-blowing agents. They are also super-polluting greenhouse gases that are thousands of times more damaging to the climate than carbon dioxide. This bill phases out these harmful gases, for which safe and cost-effective alternatives already exist.
Establishing a clean fuels program (House Bill 1110) 
The biggest source of greenhouse gas emissions in our state is from the transportation sector. A Clean Fuels Program similar to those already successfully underway in California, Oregon, and British Columbia directly addresses that source. It would improve local air quality and provide local economic benefits by increasing demand for biofuels produced in the state.
100% clean electricity (Senate Bill 5116) 
This bill will help transition our state to a clean energy future by removing carbon emissions from the generation of electricity. It requires utilities to gradually transition away from fossil fuel-generated electricity, setting a preliminary "coal elimination" deadline of 2025, and a final "clean grid" deadline of 2045.
Clean buildings (House Bill 1257)
I remain hopeful that this bill will continue moving forward this year. Because of it's budget impact, it is not subject to our typical deadlines, and just this week we voted it out of the Appropriations Committee. Improving energy efficiency in buildings is the fastest and cheapest way to cut carbon emissions and other harmful pollution.
Saving our iconic orcas
We're making a serious effort to save our remaining orcas and protect their habitat. Our package of bills has passed the House and is under consideration in the Senate, including legislation to improve the safety of oil transportation through our waterways (House Bill 1578), ensure orcas have quiet habitats to communicate and find food (House Bill 1580), and protect Chinook salmon habitat (House Bill 1579).
Thanks for taking the time to read this update. Stay tuned for my next e-newsletter where I'll provide an update on health care, behavioral health, and LGBTQ-related legislation.
---