Due to the omicron variant of COVID-19, the Legislative Session will be held mostly remote. While a few representatives and staff will be allowed on the House floor for the purposes of voting, most staff and members will be working remotely. Plans may change as information and public health guidance is updated. All committee meetings will be held virtually and constituents can schedule virtual meetings with their lawmakers by contacting the appropriate office.
You can still watch all of those meetings, contact your lawmakers, and participate. For years, the House has added new methods of letting people from around the state get informed and involved.
Here are four ways:
A more comprehensive guide is available from the non-partisan legislative website available here.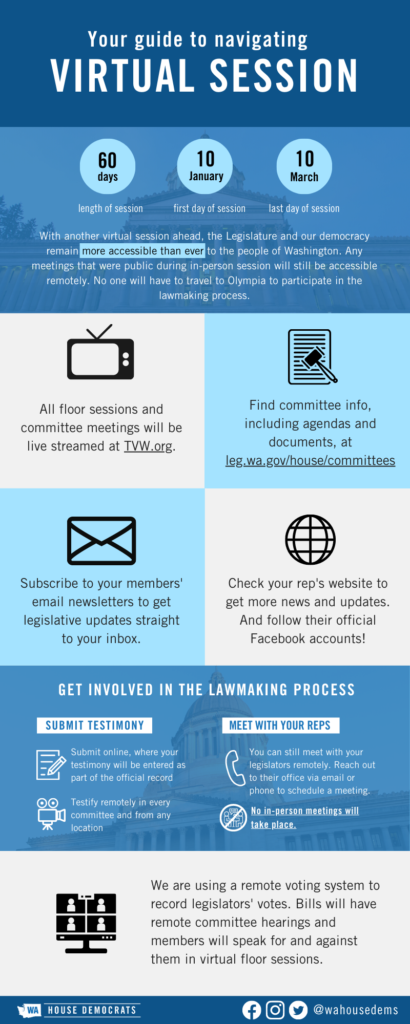 Watch Speaker Jinkins and Senate Majority Leader Billig talk about remote session, released in 2021 prior to our first remote session!