The 2020 legislative session has officially come to a close. Though it's just 60 days long, a lot can be achieved in a short session. Here's a glimpse at some of the important work we were able to get done in this quick moving session, including our response to the COVID-19 pandemic.
---
Prioritizing your safety, health, and well-being
Serving as your state representative, I have the honor of working with constituents and stakeholders to draft legislation meaningful to our community. While much of that crafting process takes place in the interim in Spokane, the annual legislative session is where these bills are officially introduced and folks around the state come to have a robust discussion on policy ideas put forward. In a process designed to keep only bills that are rigorously debated, ensuring only the best policies make it into law, shepherding legislation all the way to the governor's desk is no small task. Here are the bills I sponsored or supported that passed in 2020:
House Bill 2660: The Hunger-Free Schools Act guarantees free breakfast and lunch to over 7,000 students in Washington, at no cost to the state. Read more about the importance of this legislation in the guest opinion I wrote for the Spokesman.
House Bill 1841: Increasing safety on our railroads by increasing crew size on certain trains, putting safety first for those communities near railways.
House Bill 2378: Updating Physician Assistant laws to increase access in rural and underserved areas.
House Bill 2423/Senate Bill 6267: Improving the long-term care trust act to allow employees who are already covered to exempt themselves.
Senate Bill 6061: Sen. Randi Becker passed this update to our telemedicine laws that improves training requirements for this crucial service that expands health care access in rural and underserved communities.
---
Supplemental budgets
Washington State has three budgets: the operating budget, the transportation budget and the capital budget. The operating budget is the major budget that keeps the lights on and is what most think of when talking about the state budget.
The transportation budget, as you might have guessed, funds projects for our roadways and other means of getting from A to B. This years transportation budget was particularly interesting following the passage of I-976. I-976 caused delays as the state government and lawmakers looked for solutions to funding shortfalls. Thankfully, we were able to secure the necessary funding to move forward with crucial transportation projects in our region.
Finally, our state capital budget invests in equipment and construction projects.
During a supplemental year, such as 2020, most dollars have already been allocated in the previous session and there are limited funds to devote to new ventures. Still, some projects cannot wait and must be considered when deciding how to use supplemental funds. As a member of both the transportation and capital budget committees, I am vigilant about making Spokane a priority in our states budget. Here are some of the investments I helped secure for our community:
Capital budget:
Crosswalk Teen Shelter: $1.5 million (for a total of $3m in 19-21 biennium) to move the facility near Spokane Community College and include an intensive education and employment program.
Spokane Sportsplex: $1 million pushing this project forward to build the regions premiere sports facility.
Proclaim Liberty Early Learning Center expansion: $1 million to expand a critical early learning center included in the 19-21 capital budget.
Phase One of the Fine and Applied Arts Building at Spokane Falls Community College: $20 million to enter SFCC into a contract for the construction of a new Fine and Applied Arts Building.
Waikiki Springs Nature Preserve: $1.5 million as part of a joint project with the Inland Northwest Land Conservancy and the Spokane Tribe to conserve 95 acres of undeveloped floodplain to aid salmon reintroduction activities, habitat protection, and educational public access.
Learn more about these capital investments by clicking here.
Transportation budget:
North Spokane Corridor: $1 billion for continued progress on this crucial transportation project.
East Trent Bridge: $23.5 million for replacement of the East Trent Bridge.
Spokane Central City Line: $15 million for transit improvements and expansion between Gonzaga and Browne's Addition.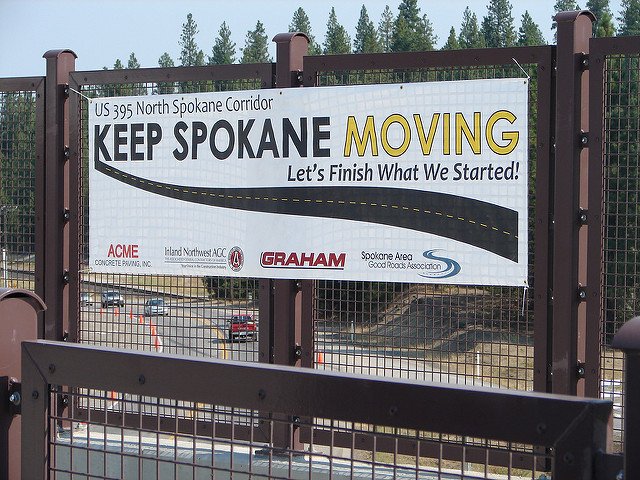 Operating budget:
Alongside other Democrats, I entered this session determined to make statewide progress on housing and homelessness, childcare, and healthcare. Our budget made smart investments in those areas with:
Housing and Homelessness: $160 million for immediate shelter needs and new affordable housing programs.
Public Health: A 15 percent increase to Medicaid primary care rates, support for rural health clinics, and increased funding for foundational public health in addition to $200 million transferred from the Rainy Day Fund to hire more nurses to clear out hospital beds, fund public health departments, and provide assistance to businesses.
Childcare: $153 million for increased access to childcare for working families, strengthening the foster care system, and expansion of early learning programs.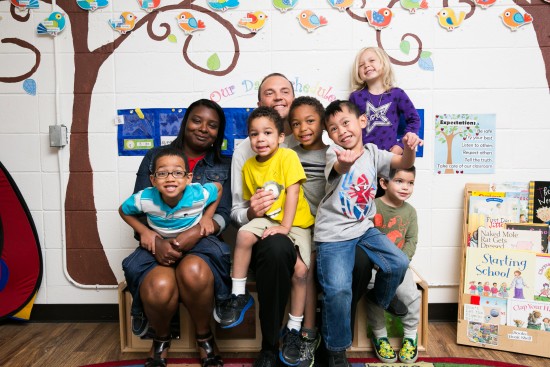 COVID-19
Our community, and our entire planet, are facing an unprecedented public health challenge right now as a result of the novel coronavirus pandemic. As we work to flatten the curve by minimizing opportunities for exposure, we are additionally focused on minimizing the economic impact of COVID-19. That is why I co-sponsored House Bill 2965, emergency legislation that transfers $200 million from our Rainy Day Fund to be used in the state's COVID-19 response. From unemployment benefits for quarantined workers, bringing in more health care workers, to support for small businesses, these measures help protect the Washingtonians in this uncertain time.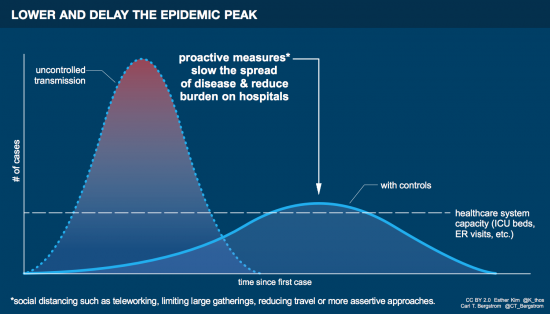 I cannot overstate the importance of keeping yourself healthy and safe (what is called "social distancing") and practicing healthy hygiene habits like regularly washing your hands and not touching your face. Despite the individual focus, we cannot forget about others in our community.
Too often, our most vulnerable populations are hit the hardest in moments like these. Food insecurity continues to be a priority issue of mine, and I am reminded during this public health crisis, that food is health. That is why I teamed up with local partners and businesses to deliver sack lunches to families who will go without the free and reduced school meals they rely on, due to COVID-19 school closures. Governor Inslee mentioned our efforts in his press conference last week (you can watch it by clicking the image below).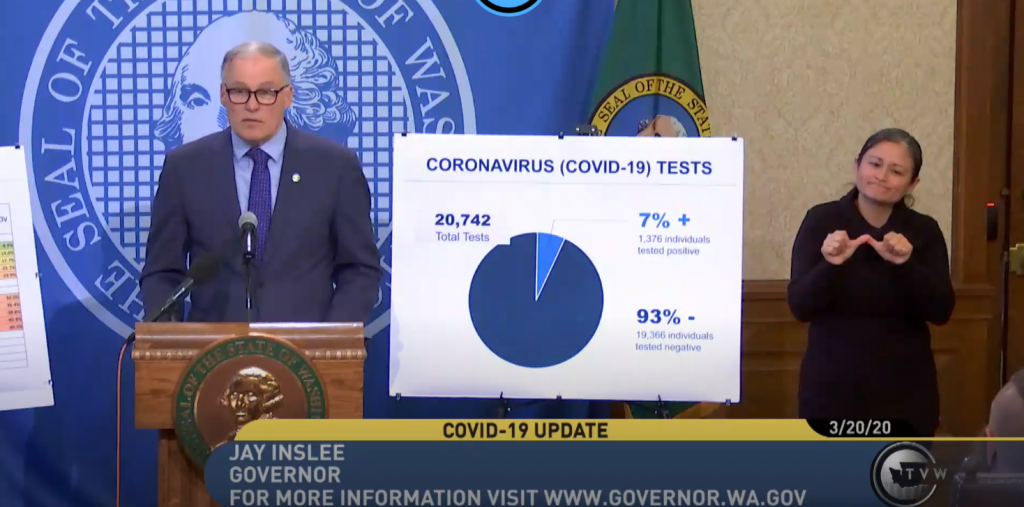 For resources and information on COVID-19, visit the state resources website. You can also read about what the Governor means when he says "stay home" here and guidance about what is an essential state service can be found online here.
---
I'll reiterate my message in the last email to you: We are all in this together. Please make sure to follow the DOH recommendations to keep yourself healthy and keep up on latest information via the state COVID-19 website or the local spokanecovidresponse.com website.
It's an honor to serve you.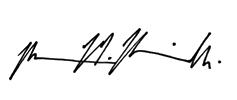 ---