Stay Home, Stay Healthy is working. Together, as a community, we are flattening the curve. Social distancing yourself is a crucial piece of healing our community. Thank you, Spokane, for pulling together to keep our friends and families safe throughout this pandemic. Let's keep up the good work, and together we will get through this.
The battle against COVID-19 has demanded a multifaceted approach. Protecting our community means flattening the curve to lower the influx of folks requiring medical attention but it has become about so much more. This pandemic has touched every aspect of our lives; our health, jobs, relationships, nutrition, mental and emotional wellbeing. While we each do our part to flatten the curve, I want to address some of the impacts of a pandemic that aren't just about staying virus-free.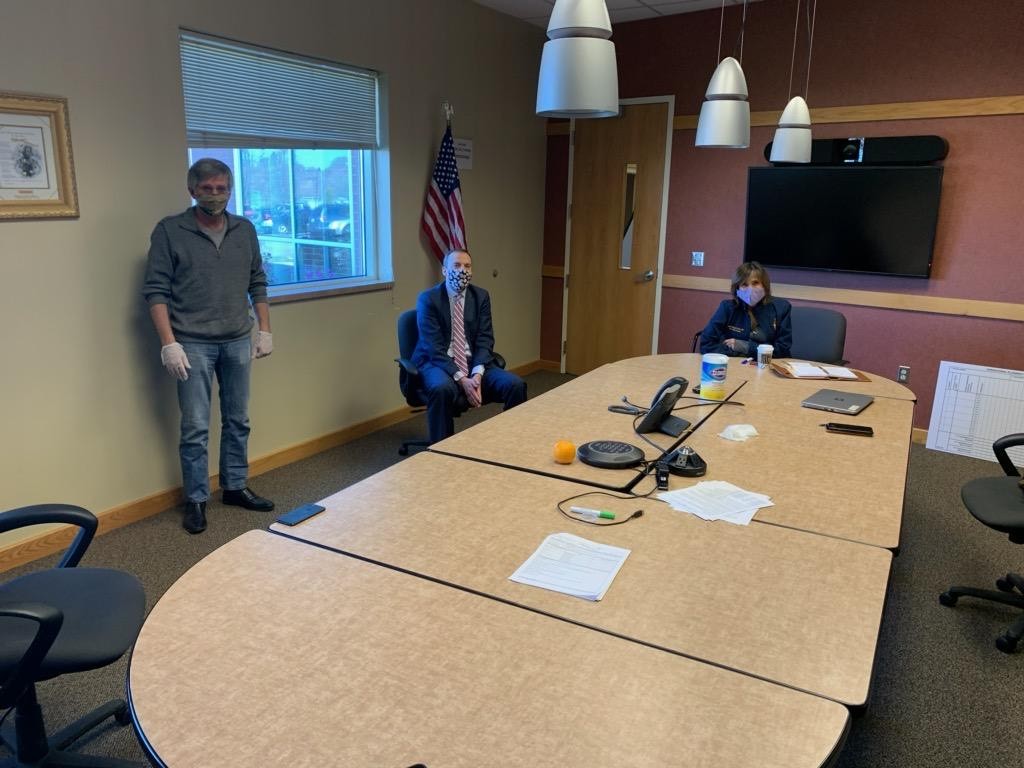 Unemployment Assistance
COVID-19 has meant that many are unable to work and have lost their income. If you are one of those impacted, you are eligible for unemployment benefits through Washington State's Employment Security Department (ESD): www.esd.wa.gov. Below is a checklist for determining your eligibility for unemployment benefits. Some of the requirements have been waived or changed due to COVID-19. Take a look at the checklist, look for additional information on the ESD website, and apply today to get your benefits.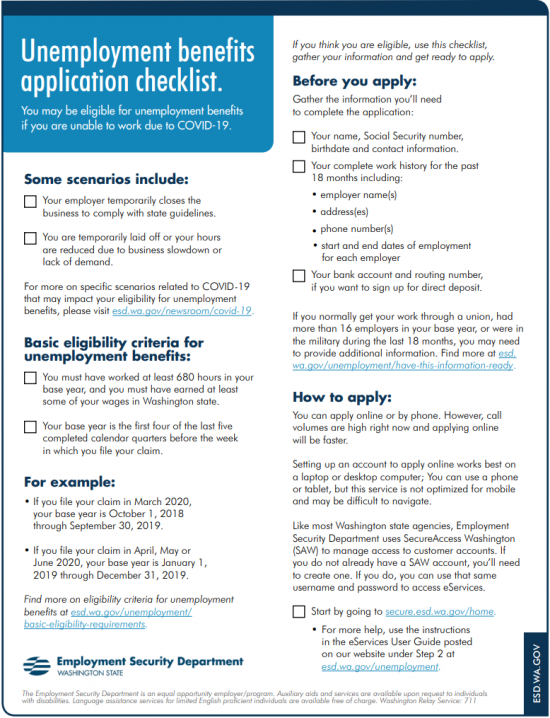 ESD has been experiencing a historic amount of calls about benefits, and is hiring to meet that demand. Learn more about remote work opportunities at ESD online at https://esd.wa.gov/esdjobs.
Federal CARES Act
Ineligible for unemployment benefits previously? This might have changed since you last applied. Through Pandemic Unemployment Assistance, our state has been able to expand eligibility to self-employed, independent contractors, those who are sick or caring for an ill loved one, as well as folks who didn't work enough hours to hit the 680-hour mark for receiving benefits.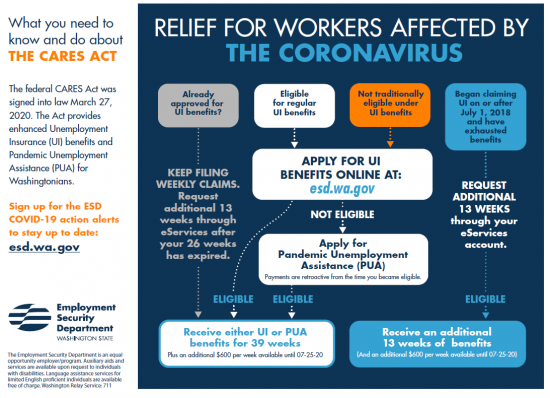 Food Insecurity
Watch the video below for a short public service announcement about food continuity in our communities.
---
Food insecurity is a top issue of mine. Serving as your state representative, I've incentivized scratch cooking in schools, put fresh fruits and veggies in food deserts so more people have access, and made sure no kid is too hungry to learn by passing a new law to put us on the path to every student getting a meal when they come to school. That's why food insecurity is at the forefront of my mind during COVID-19, while families stay home from work and school. Too often, the only meal a child has in a day is the one provided by their school. No one should go hungry. Here are some local resources to get the nutrition your families need:
Mental Health
An active home. Exercise is not only key in maintaining a strong immune system, it has remarkable positive outcomes for mental health. Being active is essential for our overall health. You can bring PE class into your home, and make it a fun family activity using the Online Physical Education Network: https://openphysed.org/activeschools/activehome
Tips for talking to your kids about school closures. From confusion to stress, school closures can impact our children's mental health in a negative way. The Washington Office of Superintendent of Public Instruction is a great resource for helping you and your children navigate the disruption to their daily routine: https://medium.com/waospi/talking-to-your-children-about-school-closures-aeb3e6be6456
Social distancing, not social isolation. While social distancing is the best remedy during this pandemic, social isolation is not. Finding ways to stay social, while remaining six feet apart is essential for our wellbeing. House Democrats have put together a how-to guide to social distancing the healthy way, here: https://housedemocrats.wa.gov/blog/2020/03/17/social-distancing-a-how-to-guide/
---
As I have said before, we are all in this together. We have to show compassion to one another and know that every person is fighting this fight differently. Please make sure to keep yourself and your loved ones safe by following the "Stay Home, Stay Healthy" order and reach out to my office if you have any questions.
It's an honor to serve you.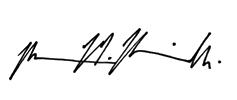 ---