Dear Friends and Neighbors,
The legislative session adjourned, Sine Die, on Sunday, April 25. The last few weeks were a sprint, but I am proud of what we were able to accomplish for the people of Washington. Even though this unique session happened mostly remotely, the Legislature was able to deliver critical relief to help Washington recover from the pandemic stronger than ever (without a single person getting sick!).
Because of reduced capacity due to the remote nature of the session, Democrats focused on the four most pressing issues facing our state right now: COVID-19 relief, economic relief, racial equity, and climate change. Here are some of the highlights of what we were able to accomplish: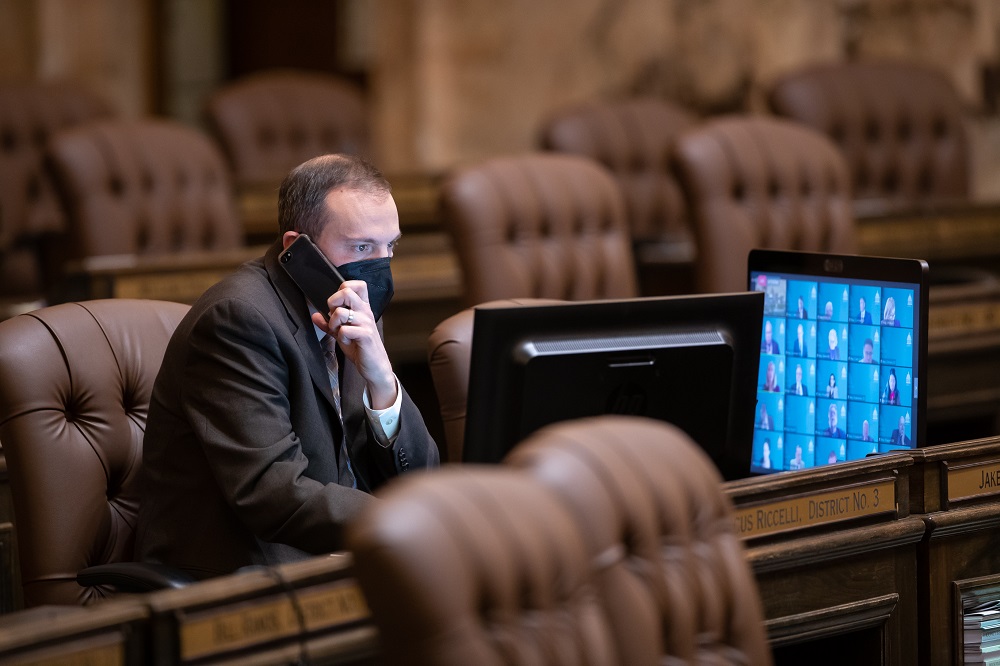 COVID-19 Relief:
The $59 billion Washington Recovery Budget that we passed invested heavily in beating back the pandemic and funding our public health systems. It included $3.2 billion for public health and health care including $1.2 billion for vaccines, contact tracing, and testing. It also included $149 million for public health, more than double what was allocated in the last biennium.
Additionally, we took the lessons learned from the pandemic and passed my bill, HB 1152, to balance and improve local public health boards. (more on that below)
Economic Relief:
The pandemic has battered workers and businesses. The budget also focused heavily in helping people survive the pandemic and come back stronger. It includes $1.8 billion for rental and housing assistance with the goal of keeping everyone in their home when the eviction moratorium runs out.
The budget also included $700 million in grants for small businesses and unemployment insurance tax relief. This is on top of the $214 million that the Legislature passed for businesses in February as part of our $2.2 billion early action COVID relief bill. Many businesses were forced to lay people off as the lockdowns first went into effect. Normally, this would raise a company's unemployment insurance premiums, but the Legislature acted to ensure those who sacrificed to keep us all safe don't end up paying for it with their business.
Racial Equity:
This year the Legislature has an extra emphasis on racial equity. We worked to look at every bill and policy we considered this year through a racial equity lens. One major area of concern was police accountability and transparency.
We passed a package of police bills that will allow us to rebuild trust between law enforcement and communities of color while ensuring that public safety keeps everyone safe. To do this we passed bills banning or limiting dangerous and inappropriate police tactics (HB 1054), set out a statewide use of force policy that mandates de-escalation (HB 1310), created an Office of Independent Investigation to investigate deadly uses of force (HB 1267), and made it easier to get problem officers off of the streets (SB 5051). We also mandated that officers intervene when they see a college violating someone's rights and report the misconduct of fellow officers to a supervisor. (SB 5066)
Climate Change:
Washingtonians have long demanded strong action to confront climate change. As the devastating consequences of climate fires become clearer each year, the need to act has taken on increased urgency. This session saw two massive policy wins that will result in cleaner air and put Washington on track to meet its statutory goal of net-zero emissions by 2050.  
Clean Fuel Standard
The transportation sector makes up 45% of the emissions in Washington State. In order to truly take action on climate change, Washington must follow its neighbors on the West Coast and adopt emissions standards for transportation fuel. HB 1091 directs the Department of Ecology to establish a Clean Fuels Program that would limit greenhouse gas emissions per unit of transportation fuel energy to 20 percent below 2017 levels by 2038.
The Climate Commitment Act
The Climate Commitment Act establishes a comprehensive, economy-wide program to limit greenhouse gas emissions, reduce pollution in overburdened communities, and make investments in clean jobs, environmental justice, and climate resilience. The program sets a statewide emissions budget (a "cap") that applies to the largest polluters in the state, and gradually ratchets down that cap to meet Washington's goal of net zero emissions by 2050.  The program creates a market for polluters to buy and "trade" pollution allowances that will become increasingly expensive — an incentive to cut emissions.
The policy includes a variety of mechanisms to control the costs of compliance and impacts on consumers. Amendments in the House strengthened the bill's commitment to racial equity and environmental justice. We added a requirement to monitor air quality in communities that suffer disproportionate environmental and health impacts from pollution to ensure the benefits of emissions reductions reach all of our communities.
Bills Passed!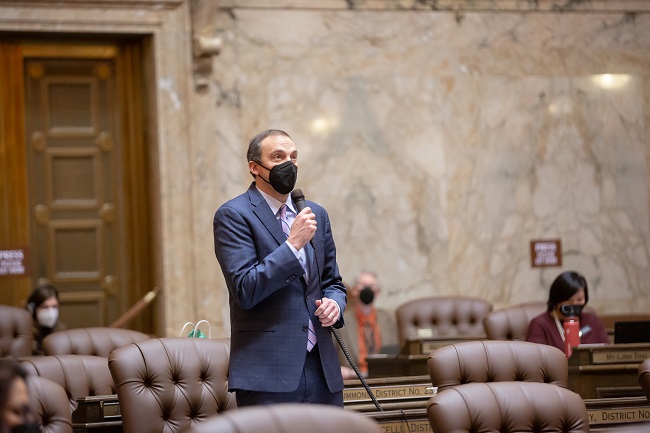 HB 1152: Improving Local Public Health Boards
We have seen all too clearly what happens when politics infects public health. Whether it is in Spokane, Yakima, or Pierce County, we need to ensure that our health boards put science, medicine, people, and public health over politics. HB 1152 works to eliminate politics from local public health boards by requiring that they balance elected officials and nonelected people who have a diversity of expertise and lived experience. Adding nonelected experts such as doctors, nurses, public health professionals, consumers, tribal representatives, individuals from historically marginalized and underrepresented communities, and representatives from the business community will help ensure that public health is put over politics and lead to healthier outcomes across the state.
The bill also forms a Public Health Advisory Board to look for ways that the state can create efficiencies and improvements to foundational public health through shared spending. In addition, the Board will be able to look back at our COVID response, help plan for future responses, and make recommendations to improve public health performance. Over the past year, we have seen the most dramatic public health event in the past 100 years. We need to use this experience to improve our foundational public health so that we are more prepared for the next pandemic. Everyone everywhere in Washington should be able to rely on a standard level of public health.
HB 1196: Expanding Access to Telehealth
The COVID-19 pandemic has led to the necessary and rapid expansion of telehealth. Telehealth is a safe and easy way for people to get medical advice without risking the spread of COVID-19 or traveling. The emergence of telehealth throughout this pandemic has made healthcare more accessible. HB 1196 ensures that those gains in accessibility are also equitable. Audio-only telehealth allows those without a computer or broadband access to just as easily gain access to a doctor and rapidly get medical advice.
The Legislature passed SB 5385 last year to require payment parity for telehealth services. Emergency rules have extended that payment parity to audio-only telehealth. That change has proved critical for providing access to care during the pandemic. This bill places those emergency rules in statute. This will benefit our rural communities where audio-only might be the most reliable option for telehealth.
HB 1155: Giving Spokanites a Voice in their Emergency Communications System
The lack of an interlocal agreement for the Spokane Regional Emergency Center left the largest city in Spokane County disenfranchised, with no seat at the table when deciding how revenues generated in the City, which are more than half of all revenues generated in the County, will be spent. All people deserve a high standard level of public safety service, and response time and this is an important conversation to make sure all voices are included.
Current state law requires any county with a population of over 500,000 to sign an interlocal agreement with any city over 50,000 on the distribution of revenue generated by a local-option sales tax for emergency communications. However in current law these population thresholds are measured before the sales tax is sent to the voters. Spokane County's tax was sent to the voters in 2017, mere months before its population topped 500,000.
The bill simply fixes the timing issue and requires that any County between 500,000 and 1,500,000 imposing a the emergency communication sales and use tax enter into an interlocal agreement with any city in their county that operates emergency systems if at any time the population of that city exceeds 50,000. I have faith that the City and County can negotiate an interlocal agreement in good faith that will result in better public safety for everyone in Spokane.
Capital Budget Wins: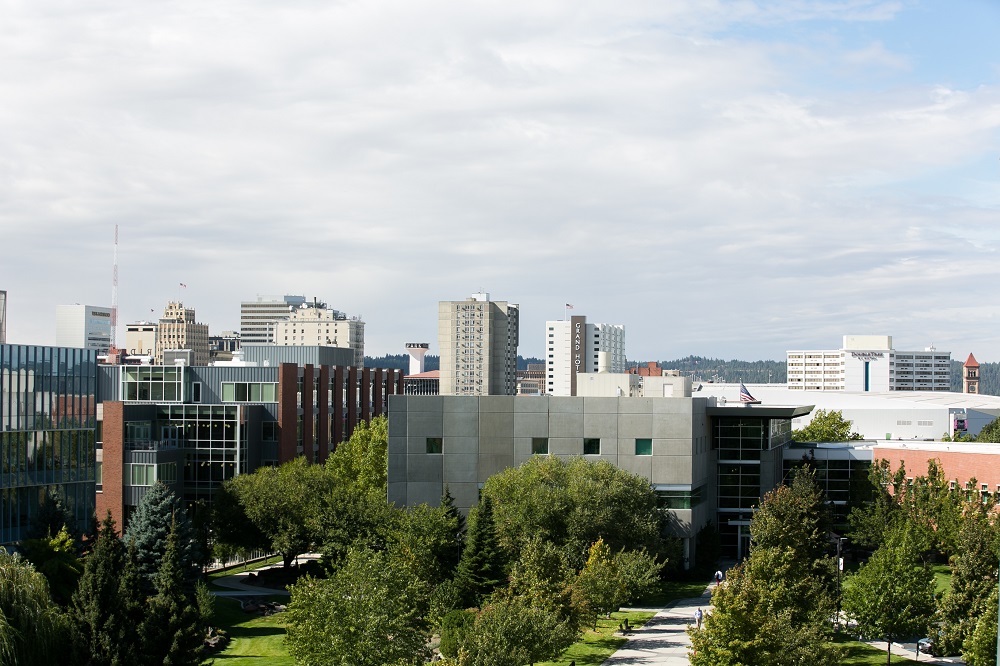 As a longtime member of the House Capital Budget Committee, I am glad to be in position to help deliver on important community projects that will improve the overall wellbeing of our area and put people first. Our Capital budget creates jobs, provides critical infrastructure, and delivers on direct investments in Spokane from community centers to affordable housing.  Working together with my seatmates we were able to bring home a record number of projects and state funding that will have a lasting impact on the lives of many in Spokane.
$19.3 million for Spokane Falls Community College for a new fine and applied arts building
$45 million for Eastern Washington University for a science building renovation
$15 million for Washington State University for the Spokane Biomedical and Health sciences Building
$2.8 million for the Spokane Hatchery for maintenance and upgrades
$1.3 million for the Martin Luther King Jr. Center roof replacement
$1 million for Spokane Public Radio for a new tower
$2 million for Proclaim Liberty Affordable Housing
$1.2 million for Joya Child & Family Development Center (formerly Guild School)
$1.4 million for the NATIVE Project
$2.5 million for the Volunteers of America Crosswalk 2.0
$1.8 million for the Museum of Arts and Culture (MAC)
$644,000 for Maddie's Place
$600,000 for the Spokane Medical Examiner's Office for upgrades
$956,000 for the Campbell and Carriage houses for repairs and restoration
It's an honor to serve our community.
Best Regards,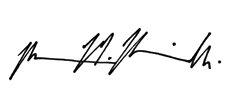 Representative Marcus Riccelli
3rd Legislative District – Spokane
---