Friends:
It's always a delight to hear from you all, especially now that we're in the middle of session.
My office receives tens of thousands of constituent contacts during the legislative session. While we read all of your emails, responding to each one individually in a timely manner can be a challenge. Therefore my office is exploring new ways to stay in touch with constituents.
If you're on Facebook, please like my official legislative Facebook page to stay up to date on the work I am doing during this legislative session. We'll be using email and our Facebook page to share videos on issues I'm hearing about from people back home so you know where I stand on issues that are important to you.
Thank you for reaching out to my office to make sure that I have your feedback on House Bill 1638, the bill that removes the personal objection exemption for the measles, mumps, and rubella vaccine. We have heard from people on all sides of the issue and we appreciate you taking the time to make sure your voice is heard. I've also heard from you on your support of the medical balance billing bill, I know this is an issue that impacts families in Clark County and I am proud to be a supporter of that piece of legislation. Thank you so much for contacting my office to share your thoughts. It's critical so we can pass effective legislation.
You can click on the video thumbnails below to view my responses on these topics in a bit more detail. You can also click here and here if you wish to leave a comment on my Facebook page.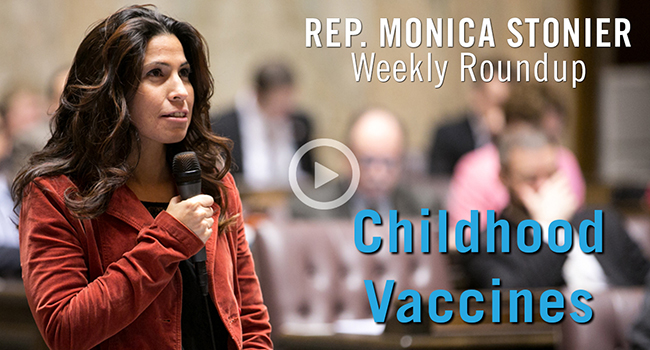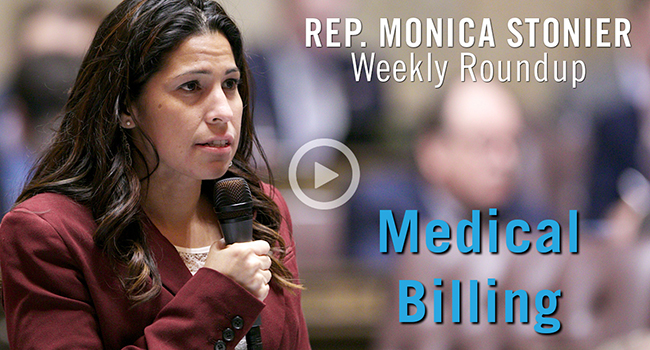 ---