This week, I'd like to tell you about important legislation on adult family homes, surprise hospital bills, cleaner fuels and saving our salmon and orcas.
Improving safety at adult family homes
If there's a fire or an emergency at an adult family home, how will the residents safely get out?
Adult family homes care for up to six people who need long-term care. That means residents need help with daily activities and care, and many would have difficulty exiting the home without assistance in an emergency.
That's why I wrote House Bill 1423, which would reform state law to modernize and improve how we handle this safety issue.
Under this legislation, every resident must have a safe way to exit the home. Non-ambulatory residents would be required to have a bedroom on a floor where they can exit the facility without the use of elevators, stairs, chair lifts and other devices.
I'm happy to say that this bill passed the Health Care & Wellness Committee and will now go to the full House of Representatives for consideration.
Ending "surprise" hospital bills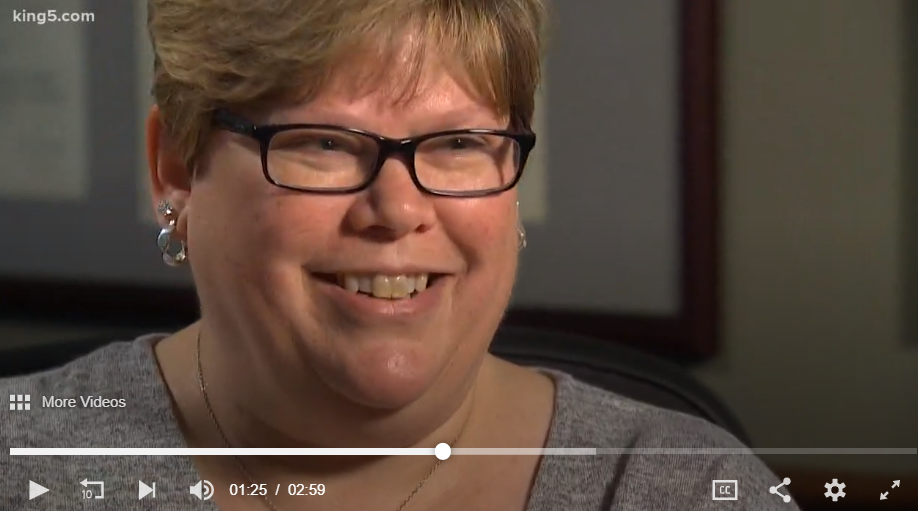 Have you ever visited an emergency room, provided your insurance information and paid your co-pay, only to find a bill mailed out weeks or even months later? You may have seen a story in the news such as this one, where a LaCenter mom received a $112,000 bill after her hospital assured her visit was in-network. These surprise bills cause stress and create a serious financial burden. It's called "balanced billing" and should be fixed so that these unfair bills don't surprise families.
What usually happens is you visit a hospital that is in your network, but the doctor you see happens to be visiting or filling in, and not in your network. So, you get stuck with a much higher bill than you anticipated. House Health Care & Wellness Chair Eileen Cody has been working with insurance providers, doctors, and hospitals to address why this care is not covered by insurance, and how to get patients and their families out of the middle of the tug of war between hospitals and insurance companies.
I'm proud to support Rep. Cody's bill to fix balanced billing, especially for emergency room visits where the last thing on your mind is making sure the doctor treating you is covered by your insurance.
Clean energy and climate change
The science is clear: climate change poses significant risks to our economy, our health, and our quality of life.
The most recent National Climate Assessment, a federal report prepared by hundreds of scientists, details the disruptive impacts anticipated in the United States and the Pacific Northwest if we don't take action now to cut greenhouse gas emissions and prevent a dangerous rise in the sea level, flooding our coastal towns and beautiful beach communities in the 24th District.
Aberdeen is a prime example of the problem. Even at today's sea levels, we need to spend millions on a levy project to protect downtown and nearby homes from being flooded–and from paying burdensome flood insurance rates.
Extreme weather and rising sea levels would worsen the problem and put our beach communities at greater risk of floods and coastal erosion.
We can do better.
Several bills that would help move our state toward a cleaner future are making their way through the House.
Clean Fuel Standard (HB 1110): This legislation addresses our state's biggest source of greenhouse gas emissions: the transportation sector, which represents 45 percent of our emissions. A clean fuel standard would improve local air quality and provide economic benefits to Washington communities by increasing demand for biofuels produced here. That includes local businesses here in the 24th District like the Renewable Energy Group.
100% Clean Electricity (HB 1211): This bill will help transition our state to a clean energy future by removing carbon emissions from the generation of electricity. It requires utilities to gradually transition away from fossil fuel-generated electricity, setting a preliminary "coal elimination" deadline of 2025, and a final "clean grid" deadline of 2045. The bill had a public hearing in the Environment & Energy committee on January 22, and is scheduled for possible executive session next week.
Increasing Energy Efficiency (HB 1257): The fastest-growing source of pollution in Washington is emissions from buildings. By retrofitting old buildings and updating standards for new ones, we can cut carbon emissions quickly and economically, while creating good-paying jobs. A bill to help move us towards this goal had a public hearing this week in the Environment & Energy committee and is scheduled for possible executive session next week.
Phasing out super pollutants (HB 1112): Hydrofluorocarbons, or HFCs, are primarily used in commercial and industrial refrigerants. They are known as "super pollutants" because they can be thousands of times more damaging to our climate that carbon dioxide. This bill phases out HFCs in our state and transitions to alternatives. It was voted out of the Environment & Energy committee and is now in the Appropriations committee.
Abiding by the Paris Climate Agreement (HB 1113): The Paris climate agreement was an unprecedented collaboration between almost every nation in the world to address the global threat of climate change.
In 2017, the Trump Administration withdrew the United States from the agreement. This bill simply aligns Washington's greenhouse gas emissions limits with those established by the U.S. commitment to the Paris Climate Agreement. It had public hearings on January 15 and 17 and is scheduled for possible executive session in the Environment & Energy Committee.
Saving our salmon and orcas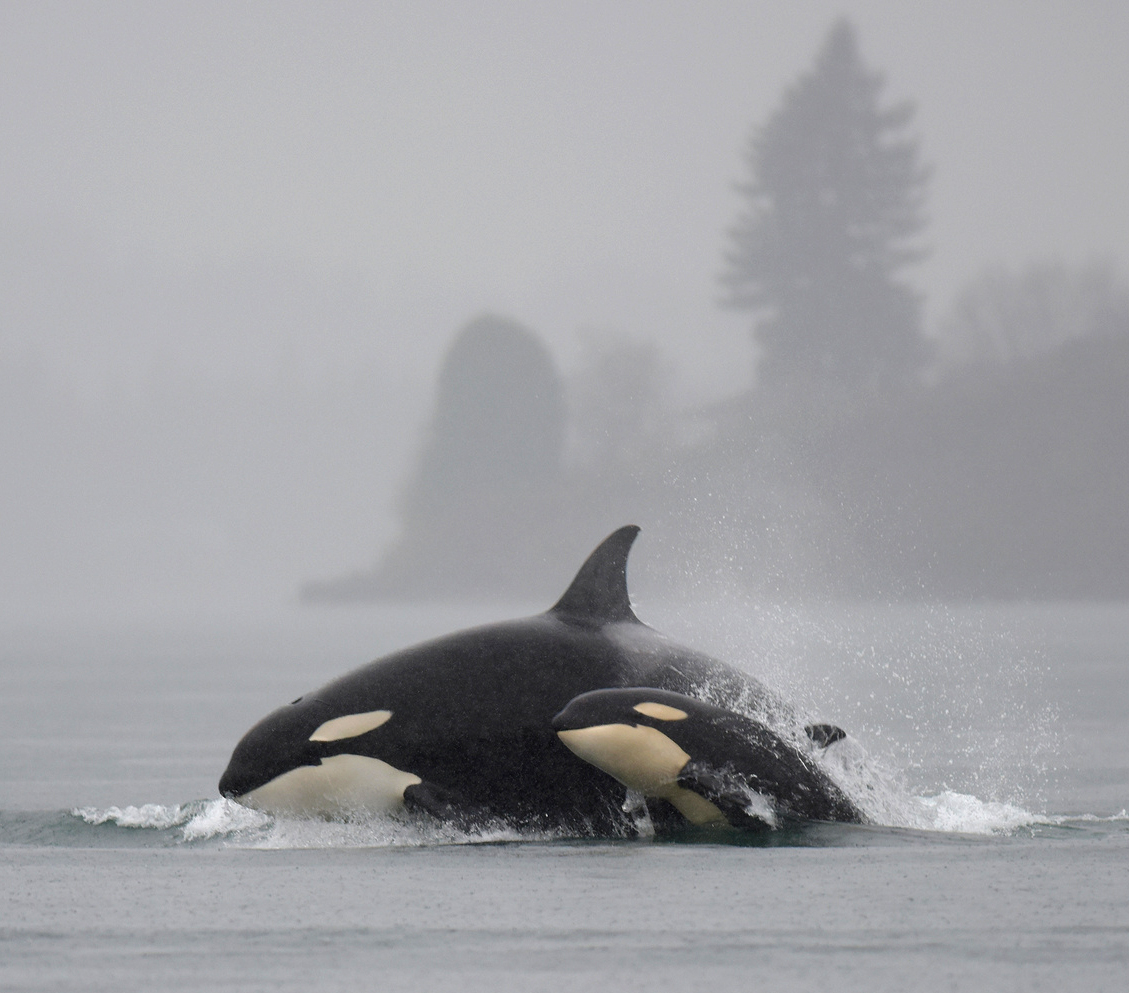 Photo by Mike Charest/Flickr 
Orcas are Washington state's official marine mammal and a significant symbol for Native Americans in our region. Our resident orca population is also on the verge of extinction.
If we don't do something to protect them now, soon all the Southern Resident killer whales will be gone. There are only 74 left.
According to the recommendations by the Southern Resident Orca Task Force, three main culprits are causing the dramatic decline of our orca population: not enough food, and waters that are too polluted and too loud.
Half of the issue deals with reforms to our laws. The other half has to be physical projects that help restore our orca population, such as fish hatcheries to make sure orcas have enough to eat and stormwater projects to keep our waters unpolluted.
Fortunately, the House is taking bold actions to save our whales with several bills sponsored by my colleagues, Reps. Joe Fitzgibbon, Debra Lekanoff, Beth Doglio, and Brian Blake:
HB 1579 increases habitat for Chinook salmon and other forage fish. By protecting their habitat, we'll have more salmon, which is the main food source for orcas.
HB 1578 reduces threats to Southern Resident orcas by improving the safety of oil transportation.
HB 1194 identifies and reduces the largest sources of toxic chemicals, including phthalates, PFAS, toxic flame retardants, phenolic compounds, and PCBs that are polluting our homes and our waters.
HB 1580 requires reduce vessel noise and disturbance near Southern Resident orcas.
No one wants to see another dead calf carried through the Salish Sea by her mother for over two weeks. I support all of these bills and trust that they will make a difference so that our kids, and their kids, get to see their official marine mammal thriving in Washington waters once again.
What do you think?
I'm interested in your ideas, comments and stories. You can reach me by email (steve.tharinger@leg.wa.gov) or by phone at the toll-free Hotline (800-562-6000).
I hope to hear from you soon!
---