Major legislation passes the House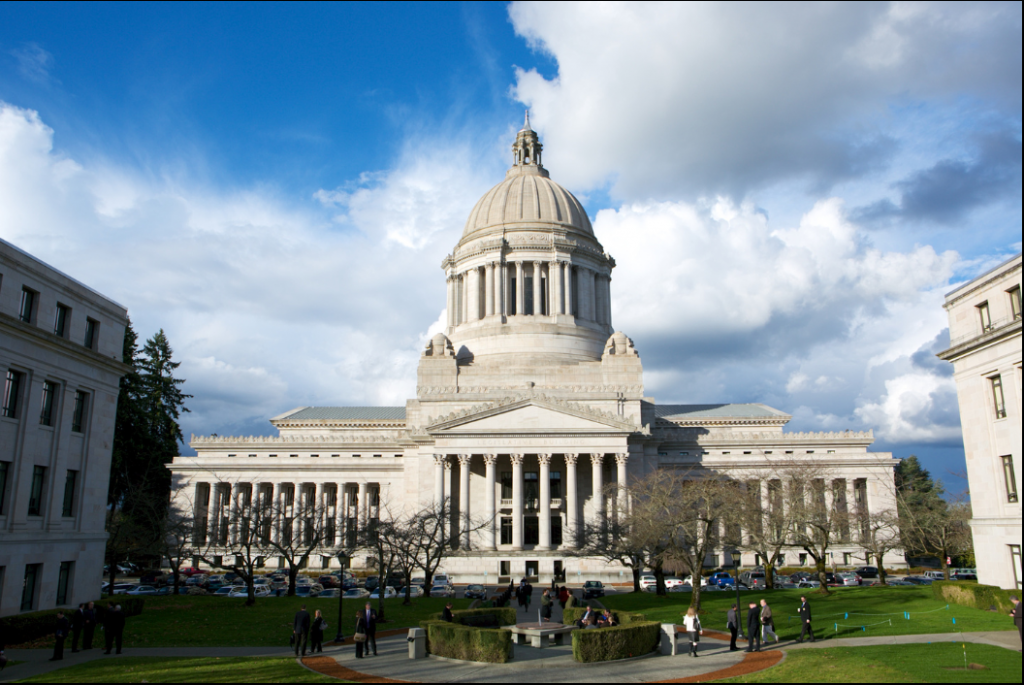 With the 2019 session half finished, the House passed more than 350 pieces of legislation which are now being considered by the Senate.
We're looking at all the bills that the Senate sent over by the deadline for policy changes.
Here's a bit about some of the biggest pieces of legislation that we passed:
A new option for health insurance — Health care has consistently been the number one issue whenever you ask people what they care about. Too many families and working people here in the 24th District struggle to pay for health care for their family, even when they have insurance.
Right now, 70,000 people in our state currently have health insurance with a deductible of $9,000 or more.  That's unsustainable and unacceptable.
I'm happy to report the House passed a significant step toward more affordable health insurance.
Cascade Care (House Bill 1523) creates a series of plans on our state's health care exchange that are more affordable for middle-class families and working families. It passed the House 57-41.
Some on the right think it goes too far, some on the left think it doesn't go far enough – so I think this legislation strikes the right balance and will be a great new option for affordable health care.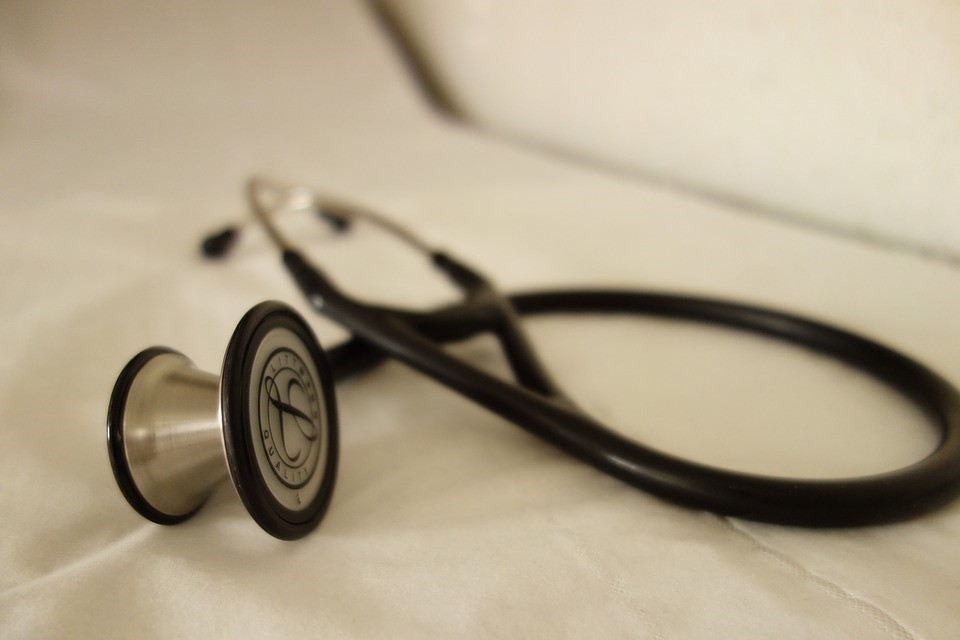 Prescription drug price transparency — Nobody should have to decide whether to buy groceries or pay for the medicines they need to stay healthy and survive. Yet the rising costs of prescription drugs are forcing too many people into that horrible choice, whether it's to pay for insulin or heart medicine.
I voted for House Bill 1224, which will require drug manufacturers to report on price increases and justify why those prices went up.
Safety at adult family homes — The House passed my legislation (House Bill 1423) to improve safety during emergencies in adult family homes. The vote was 98-0.
This bill updates the requirements for exits at adult family homes and removes outdated restrictions. It will improve safety for residents of these homes during any emergency.
Long-term care — Far too many people are being forced to spend themselves into poverty to care for themselves or their loved ones. On average, 850,000 family caregivers in our state are losing about $300,000 of income over their lifetimes providing care.
Our state budget is on track to see spending on Medicaid-funded long-term care skyrocket by a whopping 91 percent to just over $4 billion dollars per year. Meanwhile, the pool of younger, unpaid family caregivers keeps getting smaller over time.
Because 90 percent of people have no savings for long-term care, they'll be relying on Medicaid after they've spent themselves into poverty. This is a looming crisis, but there's a solution. We can protect families and protect our taxpayers.
That's why I worked on The Long-Term Care Trust Act (House Bill 1087), which is projected to save Washington taxpayers $34 million in 2025, the first year of benefit disbursement.
By 2052, we'd have a net savings of over $3.9 BILLION.
I'm proud to say we are the first state to pass legislation to head off this crisis and avoid a budget nightmare. This legislation passed the House 63-33 and is now being considered by the Senate.
Construction budget: Building a better Washington

As chair of the Capital Budget Committee, I spend most of my time developing the state's construction plan.
This year, I'll release the House proposal the week of March 25.
We'll hold public hearings on the House capital budget, vote it out of committee and start negotiations with the Senate.
Our state capital budget funds the construction of important infrastructure, including public schools, hospitals, clinics, colleges, universities, prisons, parks, local projects and efforts such as rural broadband.
Telephone town hall tonight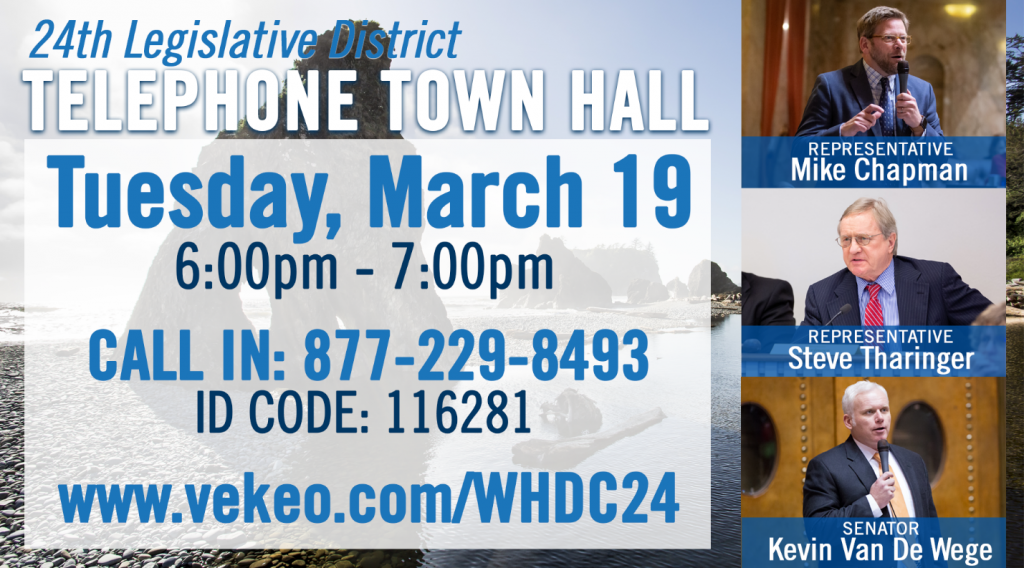 I hope you can participate in our 24th District town hall tonight.
Shortly before the town hall starts at 6 p.m., telephone calls will go to a random cross-section of constituents.
If you want to take part and don't get the call, dial in by calling the toll-free number 877-229-8493 and use the ID code 116281.
Press *3 on your phone at any time to get connected with a volunteer and ask a question of myself, Sen. Kevin Van De Wege or Rep. Mike Chapman.
We've done a number of these telephone town halls in recent years and found they're a great way to reach our entire district, which is one of the biggest in Washington state.
Later this year, we plan on holding traditional, in-person town halls in different corners of the district.
I believe keeping you informed—and listening to your ideas, comments and stories—is a huge part of the job of representing you in our state's capital.
I look forward to hearing your voice!
---