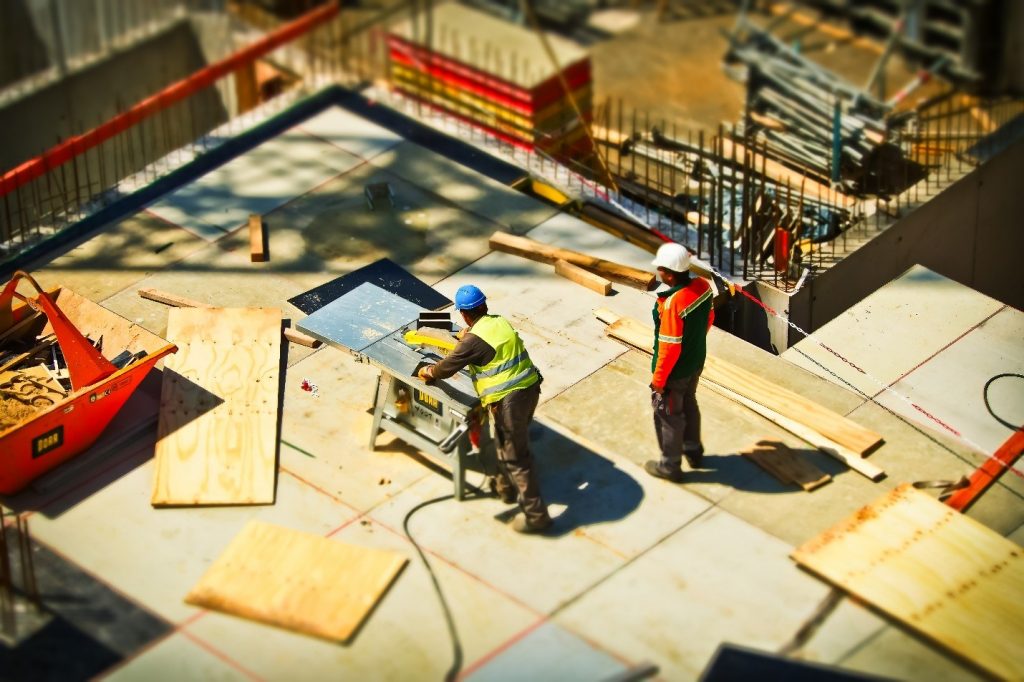 $6.3 billion budget invests in education, broadband, housing and essential infrastructure
OLYMPIA—The new state capital budget will invest a historic $6.3 billion toward school construction, housing, environmental projects and other public infrastructure.
"The covid pandemic created a lot of challenges, and this budget will help us recover while creating thousands and thousands of construction jobs across the state," said Rep. Steve Tharinger (D-Port Townsend), chair of the House Capital Budget Committee. "Covid also exposed urgent needs including broadband internet access, which is now an essential basic service like power and water."
In the new 2021-23 construction budget (House Bill 1080), there is $411 million for broadband infrastructure, a massive leap from just a few years ago when the 2015-17 capital budget invested $10 million toward broadband access.
"We learned this last year of remote school and remote work that communities can't truly function without broadband," Tharinger said. "This investment in our capital budget is a lot like the rural electrification effort back in the 1930's, where small towns and rural America were in danger of disappearing if they didn't get power. With this budget, we are pushing as hard as we can to bring reliable broadband to all areas of the state."
While the budget is notable for the historic amount of construction spending, Tharinger said the approach lawmakers took this year is also quite different, with a focus on helping areas of the state do the technical work to apply for grants and funding they qualify to receive.
"Communities in timber and farm country face the same problem as low-income urban areas," Tharinger said. "Bigger cities and wealthier suburbs have staff, funding, and expertise that other places simply don't. To correct this inequity, this budget includes $10 million to help with technical assistance and predevelopment grants. This budget also funds a hard look at any other barriers to capital budget funding and any changes that may be necessary to state laws to remove those barriers."
Funding breakdown ($6.3 billion total)
$3.9 billion in general obligation bonds
$1.6 billion in other federal, local, and dedicated state funds
$590 million in federal stimulus funding
$82 million reserved for a supplemental budget for 2022
Early learning, education, and higher education ($1.55 billion)
$56 million for early learning and childcare investments
$930 million for public school construction
$359 million for public universities (not including UW teaching hospital)
$443 million for community and technical colleges
Behavioral health ($428 million)
$201 million for a new, 150-bed teaching hospital at UW
$95 million for competitive grants to community behavioral health providers
$51 million to design a new 350-bed forensic hospital at Western State
Affordable housing and emergency shelters ($350 million)
$175 million for the Housing Trust Fund
$120 million for the acquisition of property and buildings that can be rapidly converted to housing
$42 million for utility and infrastructure costs related to affordable housing
$10 million for the preservation of existing affordable housing
Essential public infrastructure ($724 million)
$411 million for broadband infrastructure
$129 million in public works grants and loans
$113 million for federal stimulus-funded infrastructure
$40 million for Community Economic Revitalization Board projects
Other significant investments
$81 million for projects that develop and utilize clean energy
$161 million for Local Community & Projects, including all projects that were included in either the House or Senate proposals
$690 million in natural resource investments including drinking water, forest management, toxic cleanup, recreation and conservation, and state parks
The Capital Budget passed the House of Representatives with a unanimous vote. It now heads to the governor for signature.
---