Dear friends and neighbors,
Last week marked the beginning of the 2019 legislative session, and it is an honor to return once again to Olympia as your 11th Legislative District representative!
This session, I will continue to serve on the House Education and Rules Committees, and have been selected as 2nd Vice Chair of the Appropriations Committee. I am also excited to be serving in a new capacity as a member of the College & Workforce Development Committee.
The 2019 session brings not only new committees, but also new state representatives. The House welcomed 22 new members, who bring a lot of knowledge and diversity to the Legislature. I look forward to working with them on critical issues facing families and communities in our district and around the state.

Share your legislative priorities
Our democracy is strongest when everyone has the ability to participate, so I'm seeking your input on some of the issues that will likely be before the Legislature in 2019. If you have feedback on a topic not included in the survey, please feel free to email me.
You can click here or the button to take the survey, which should take less than five minutes of your time. Thank you and I look forward to your responses.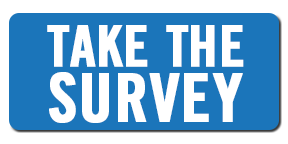 What I'm working on this session
Throughout the session, I will provide updates on policies I am working on. Here is an introduction to some of my prime sponsored bills.
Reducing Barriers to Student Extracurricular Participation
Students who participate in extracurricular activities have better grades, miss fewer school days, and are in better health. Additionally, participation in these activities has long-term economic benefits by increasing the odds of attending and graduating from college, as well as decreasing the likelihood of juvenile crimes. However, many students don't get the chance to reap these benefits because they can't afford the fees. This simply isn't fair, which is why I am introducing a bill that will lead to increased participation for high school students who are eligible for the federal free and reduced-price meals program.
Expanding College Bound Eligibility
The College Bound Scholarship has reduced barriers to higher education for many low-income families in Washington. However, there are two main issues with the current program: eligibility is determined only in junior high, and it excludes students whose families make slightly more than what the law defines as "low-income", keeping college out of reach for these students when a little help could go a long way.
I believe we can and must do better for Washington families, so I am sponsoring a bill (House Bill 1311) that fixes both problems. It expands College Bound Scholarship eligibility for students in the ninth and tenth grade, and guarantees some financial help for students whose families make just "too much" to be considered low-income, yet not enough to afford college tuition.
Car Seat Safety
Current laws on how and when a child must be restrained while traveling in a car are not specific enough and may create confusion that could lead to parents moving their children out of their restraints too early. This session, I am sponsoring House Bill 1012 to provide parents with simple information so they can be sure they're following the guidelines correctly. This legislation will keep kids safer in the car and keep parents from breaking the rules.
Youth Primary Participation
Voting is one of the privileges we have as citizens. While some people don't vote out of apathy, many simply don't know how or face barriers to voting. For instance, there is confusion for many students about voter registration, especially when it comes to being old enough to vote in the general election, but not in the primary. Last session I sponsored House Bill 1513 to allow 16- and 17-year-olds to pre-register to vote, and this session I want to continue that work with House Bill 1063, which will allow 17-year-olds to participate in primary elections if they will be 18 by the general election.
Survey Results
In my last newsletter before session, I included a survey on the proposed Lakeside Industries asphalt plant near the Cedar River in Unincorporated Maple Valley.
From the responses I've received, people are very concerned about the proposed asphalt plant. In short, most respondents do not want the asphalt plant at all. Respondents believe serious mitigation of the adverse effects of the plant would be needed if Lakeside is ultimately allowed to occupy this site. This includes the days and hours of plant operation, the number of trucks allowed per day, and the ban of production of reclaimed asphalt pavement.
Additional details on the survey responses.
How to stay involved
Now that we are back in Olympia, feel free to visit! Tours are available and I will do my best to step out or schedule time to connect. Even if you can't make it down during the session, don't hesitate to call my office at 360-786-7862 or send me an email at steve.bergquist@leg.wa.gov. I hope to hear from you soon!
Sincerely,


Rep. Steve Bergquist
---