QUOTE OF THE DAY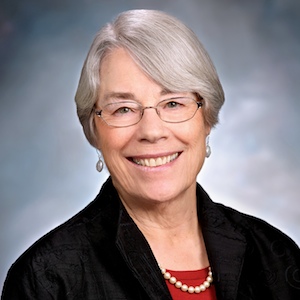 "(Baby Eve's death) has made me really think about what we should do differently and how we do that in a thoughtful way …We need to bring in the people who know about SIDS, bring in licensors, outside experts and really look at what happened, what was wrong and change our policies," said Rep. Ruth Kagi.
PRINT
Associated Press
Best farm pay in Washington wheat fields
Inslee calls for minimum wage increase
Transportation chief:Concern about Bertha since digging began
Deadline set for leaking tank plan
King County voters may be asked to raise taxes
State willing to help Boeing even more, proposal shows
Wash. tries to connect health care, rock 'n roll
State files charges against 2 derelict boat owners
Bill would phase out pensions for state workers (Sullivan, Nelson)
Republicans want Gov. Inslee to slow climate change efforts
Medical marijuana advocates upset with proposal (Cody)

Bothell Reporter
Op-ed: House passes Dream Act on first day of legislative session (Moscoso)
Sen. McAuliffe introduces plan for class size reduction (McAuliffe)

Columbian
Editorial: In Our View: Inslee Shoots, Maybe Misses
Blog: Clark County Democrats ask Inslee to stand with them on CRC

The Daily News
State lawmaker, Pierce County councilman threaten marijuana fight (Fey, Kirby, Sawyer)
Sen. Murray touts $65 million for Columbia River Crossing
Teachers' cost-of-living raise gets backing from governor (Dunshee, Sullivan)
Inslee's spending plans trigger Republican protests (Sullivan)
Everett Herald
Plane-building history cited in state's 777X pitch
Singletary: Mortgages will be tougher to get, and they should be
Highline Times
New Kindergarten Readiness Program Offered, Kindergarten Enrollment Opens January 21

The Inlander
Under One Roof – A new workgroup is taking aim at shortfalls in serving victims of domestic violence
Journal of the San Juan Island
Islands ignored by coal port EIS

Kent Reporter
House bill would prohibit recreational marijuana business bans by Kent, other cities (Springer, Hunt, Sawyer, Appleton, Kirby, Fey, Fitzgibbon, Farrell, Reykdal)

Kitsap Sun (subscription required)
State files criminal charges against owner of tug that sank in Eagle Harbor
Full-day kindergarten options under review in North Kitsap
Kitsap legislators (re)assume leadership posts (Rolfes, Appleton, Haigh, Seaquist, Hansen)
News Tribune (subscription required)
Bills targeting lawmaker raises, fundraising clear WA Senate panel
Foreclosure filings still an issue in Washington state
Some medical pot advocates seek a united front, with mixed results
Editorial: Court treads delicate path on schools
Op-ed: Let's keep the DREAM alive for all our students
Op-ed: Peter Callaghan: Bill could help 80 from Fish Wars (Sawyer)
Olympian (subscription required)
Does anyone want Sylvester Park? (Reykdal)
Medical marijuana advocates upset with proposal (Cody)
Under the Dome: Today is the fourth day of the 60-day legislative session (Appleton, Tarleton)
Bill would wield legal action, money over no-pot decisions (Sawyer, Hunt, Reykdal)
Editorial: Legislature must follow WSAC education 'road map'
Blog: Bills targeting lawmaker raises, fundraising clear WA Senate panel
Blog: Lawmakers eye expanding open government laws in Wash. (Pollett)
Puget Sound Business Journal
Foreclosures down in U.S., up in Washington state
Bertha still stuck; state has 'concerns' with contractor
Washington Healthplanfinder takes its search for young invincibles to Sasquatch Festival
Seattle Times (subscription required)
Charges filed over derelict vessels
Bertha woes frustrate the state; investigators head underground
"Revenge porn" would be outlawed under House bills (Morris)
Washington state ranks high on abortion rights, both sides agree
Daily round-up: Inslee seeks $200 million for K-12, state senate talks teacher evaluations

Skagit Valley Herald
Medical pot laws would get makeover under new bill (Cody)
Spokesman Review
State pitches Spokane as site for Boeing 777X work
Spokane charter schools clear hurdle
Washington Senate hearing considers crime bills (Kline)
Editorial: Spokane's waste-to-energy plant deserves green status (Riccelli)
Blog: Medical pot proposal slammed in morning hearing
West Seattle Herald
34th Dist. Dems meeting focused on Affordable Care Act
WSTC Q&A offers few solutions but explained options and challenges

Whidbey News-Times
Hayes hopes to end ticket exemptions (Hunter)

Yakima Herald Republic
'Open Mike': New legislative session
BROADCAST
KING 5 TV (NBC)
Should off-duty officers work security at pot shops?
WSDOT crews prepare for underground look at Bertha
KIRO 7 TV (CBS)
Seattle Archdiocese responds to gay vice principal protest

KPLU FM
Enviro Groups Urge Lawmakers To Close Tax Loophole Benefiting Oil Companies (Carlyle)
Boeing Machinists' Plight Marks Changing Times For Labor
Seattle Archdiocese Stands By Firing Of Eastside Catholic's Gay Vice Principle
Clean Slate For Tribal Fishing Rights Protestors?
KUOW FM
State Health Exchange Amps Up Marketing To Reach Young Invincibles
MyNorthwest.com (KIRO FM)
A father pleas with lawmakers as legal marijuana systems knock heads
WSDOT had concerns about Bertha since July
Seattle Archdiocese responds to Eastside Catholic protest
Snohomish County utility awaits approval for tidal turbine
Legislature looks at softening illegal drug punishments (Appleton)
Q13 TV (FOX)
Baby's death at Seattle day care prompts new legislation (Kagi)
Bertha going nowhere fast: Divers hope to have answers soon
WEB

Capitol Record
Bill would ban people from smoking in cars with kids (Liias)
Marijuana patients fight registry, proposed limits
Committee set to vote on bills to limit lawmaker pay raises, campaign fundraising

Crosscut
Child-care centers: Can they do better by low-income families? (Hunter, Kagi)
Can Legislature create stronger regulations for medical marijuana? (Cody, Appleton, Hasegawa, Carlyle)
Child-care centers: Can they do better by low-income families? (Hunter, Kagi)

HDC Advance
Can educating more nurses head off a health care provider shortage?
Horsesass.org
WA DREAM Act
King County Transit Package

Publicola
Fizz: A defiant tweet (McAuliffe)
On other blogs today: Driving, not driving, smoking while driving, and smoking pot
WSDOT announces it's "going hyperbaric" in effort to unearth what's blocking Bertha
Fizz: Clueless (Hobbs)
Opinion: Isn't it weird that (voter pre-registration)

Seattle PI
2 kids died before state shuttered daycare (Kagi)
Blog: Updated: City/county bans, moratoriums and zoning for marijuana businesses

Slog
WA Health Exchange Passes 450,000 Enrollment Mark, Teams Up with Live Nation to Reach Out to "Young Invincibles"
State Resorting to Increasingly Bizarre Analogies to Explain Stuck Tunnel Digger
West Seattle Blog
Sales-tax increase, vehicle fee, fare hike proposed to hold off Metro cuts, could go to April vote
What will the Highway 99 tunnel tolls be? Draft recommendations focusing on $1 to $1.25
---