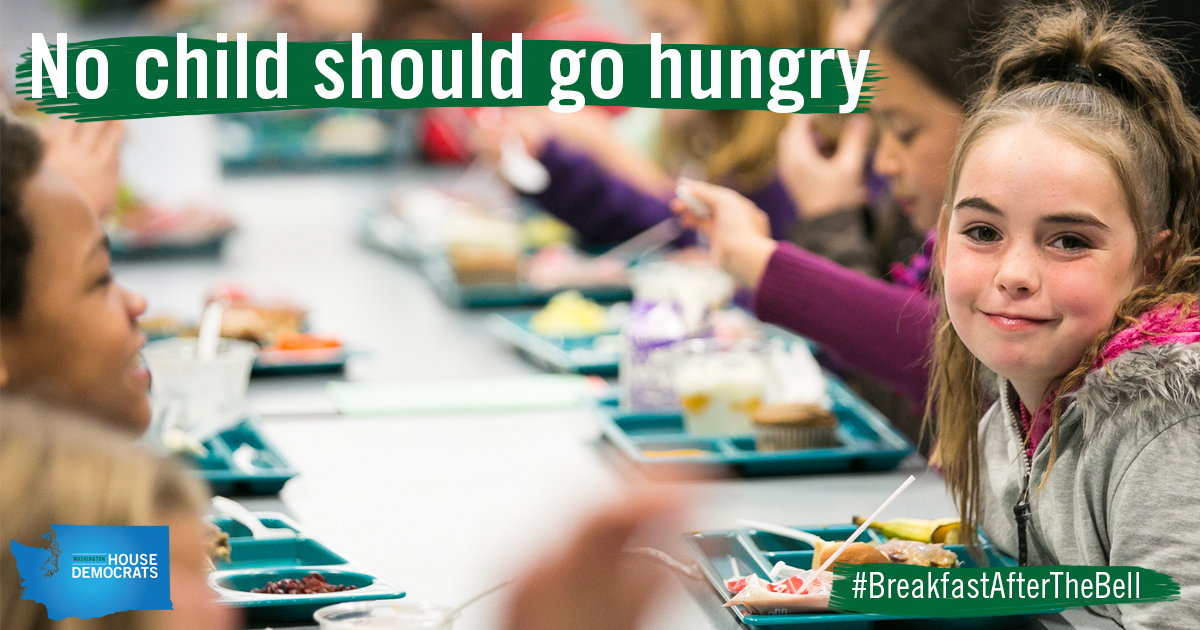 OLYMPIA – Hungry kids will be given opportunities to eat nutritious meals in the morning at school if a bill approved by the House of Representatives on Thursday becomes law.
The Washington Kids Ready to Learn Act, sponsored by Rep. Monica Stonier (D-Vancouver), would expand highly successful Breakfast After the Bell programs to more schools across the state.
"We have high expectations of our students in Washington state," said Stonier. "When we have those high expectations of our students, teachers, and staff, we have to be sure kids are arriving to school ready to learn."
Hungry students do not achieve the same level of academic success as those who eat healthy meals for breakfast. As poverty and homelessness among children has increased, so has the number of students who go without meals in the morning.
Nearly 300,000 kids in Washington state live in food–insecure homes and almost half of Washington's 1.1 million public school students qualify for free and reduced price meals at school. Washington state has nearly 40,000 homeless students.
Breakfast After the Bell offers nutritious meals to students without interrupting instructional time. Breakfast programs for low-income children are reimbursed in part or full by the federal government, and currently have low utilization rates. Breakfast After the Bell is expected to increase participation in those existing programs. By moving breakfast after the bell, instead of before, students will receive a healthy meal without having to stand in line and miss instructional opportunities.
The bill was approved by a vote of 90-8 in the House of Representatives and will now go to the Senate for its consideration.
---