The 2019 legislative session began Monday, January 14, with the swearing in of new and returning members. Among these members were a couple of notable additions: Representative Debra Lekanoff, the first Native American woman to serve in the Washington State House of Representatives and Representative My-Linh Thai, the first refugee to serve in this capacity.
It is an honor to welcome my new colleagues to the state House. Our work here in Olympia is about representing real people and ensuring they have a voice. Washington's diversity is its strength, that's why I'm excited the Legislature is the most diverse it's ever been in the history of our state. I look forward to working with Reps. Lekanoff and Thai, and all my colleagues, to pass good legislation this year.
Civics with Rep. Riccelli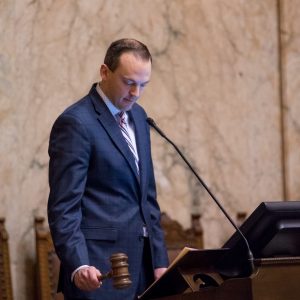 Now that the 2019 legislative session is underway, lawmakers from all across the state are here in Olympia to discuss and vote on ideas for new legislation. There are a number of bills I will be unveiling this session; however, the ideas for these bills began during the interim – the period between legislative sessions when lawmakers are back home in their communities talking to the people they represent. Working with constituents and advocates, I identify issues important to the people of Spokane. Then I get to work with House staff on finding legislative fixes. I recently talked to Spokane Public Radio about the process for making laws in Olympia. You can listen to the segment here.
Also, the Spokesman Review did an excellent piece on how to stay connected to what's happening in your state capitol. Even though Olympia is on the other side of the Cascades, you can follow the action without leaving Spokane. You can even testify on bills.
Final call for page applications
Each year, my office sponsors a limited number of student pages who come to Olympia for a week to experience working in the state House of Representatives. I still have some slots available for the 2019 legislative session.  If you know a student between the ages of 14 and 16 who would like the opportunity to participate in the page program they can apply online here. There's even a scholarship available to help offset the costs of living in Olympia for the week. Click here for more information.
---
As always, your engagement is critical. A robust democracy only works with an active and engaged citizenry. You can reach me at my contact info below, or through my legislative website.
Best regards,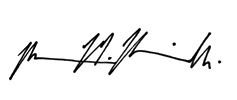 ---