OLYMPIA-This morning, Rep. Lillian Ortiz-Self, D-Mukilteo, was reelected by her peers to continue serving as vice chair of the House Democratic Caucus. She has held this leadership role since 2017.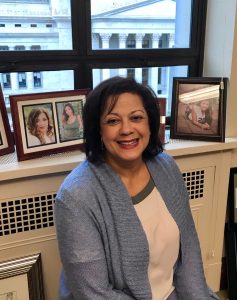 "I am honored to continue serving my caucus, my constituents and our great state in this capacity," said Ortiz-Self. "I want to thank my colleagues for their support and confidence, and for entrusting me with the responsibilities of this position."
As caucus vice chair, Ortiz-Self will assist Rep. Eric Pettigrew, Majority Caucus Chair, D-Seattle, with scheduling and presiding at all caucus meetings.
"It is a privilege to serve alongside such a dynamic and dedicated group of individuals," Ortiz-Self added. "I look forward to our work this session putting people first as we diligently uphold our democratic values of fairness, justice and equality for all Washingtonians."
Ortiz-Self will also continue serving on the Education, Human Services & Early Learning, Rules, and Transportation committees.
---