OLYMPIA—Sunday's Floor action in the Washington House of Representatives included passage of four bills sponsored by Rep. Bill Ramos, D-Issaquah.
House Bill 2528, which passed on a 95-0 vote, recognizes the forest products sector as a significant net sequesterer of carbon. It establishes the Forest and Forest Products Carbon Account under the management of the Department of Natural Resources (DNR).  DNR will work with the Department of Agriculture and the State Conservation Commission to use funds in the account as grants for private landowners to advance the state's carbon sequestration goals.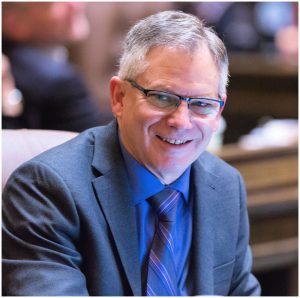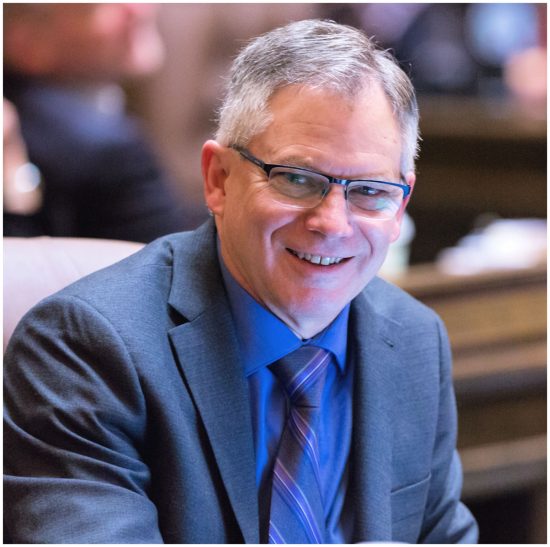 "I introduced this bill so that private landowners can afford to engage in voluntary reforestation and afforestation projects, which will increase carbon sequestration efforts in Washington," said Ramos. "By passing this bill we are supporting small forest landowners, which benefits entire rural communities."
Ramos explained that the bill had been reworked several times as a result of bringing all parties to the table, but that it was worthwhile because this is the first time a carbon bill has ever passed unanimously.
"It took a while and a lot of tweaking, but I am proud to say this bill is an example of true bipartisanship," he added.
House Bill 2768, which passed on a 64-32 vote, modernizes the Evergreen Communities Act with the goal of helping communities develop urban forestry plans aligning with other high priority goals, such as salmon and orca recovery, environmental health disparities, human health, and local air and water quality improvements.
"Updating the Evergreen Communities Act will better serve increasing needs of communities to grow and manage healthy, resilient urban trees benefitting all residents, today and into the future," said Ramos.
House Bill 1853, which also passed on a 64-32 vote, tasks the Washington State University Stormwater Center with the initial development of a plan to implement a statewide "Don't Drip and Drive" program. The Department of Ecology began the program almost a decade ago to address water pollution exclusively in Puget Sound. It encouraged car owners to check for and fix their leaks because vehicles that leak fluids cause significant water quality issues.
"Stormwater pollution is one of the most serious threats facing Washington's environment," warned Ramos. "We need to expand this program to address vehicle leaks that carry toxic chemicals into lakes, rivers, and eventually, the ocean, threatening at-risk salmon and orcas, contributing to toxic chemicals in the food chain, and contaminating drinking water supplies."
House Bill 2491, which passed on a 94-2 vote, allows the Governor to enter into compacts with federally recognized tribes in Washington for licensing and registering tribal government and tribal member-owned vehicles, and providing tribal license plates. The measure also specifies the provisions that each tribal compact must contain.
 "This bill recognizes the sovereign authority of tribes by allowing them to enter into compacts for vehicle registration, which would be another step in the process of respecting relations between tribes and the state," said Ramos. "It is absolutely voluntary, not a requirement, and it won't represent a cost or a loss of revenue for the state."
These four bills now go to the Senate for further consideration.
---