OLYMPIA— A measure supporting the forest-product sector's role in carbon sequestration and the state's climate response efforts is headed to the governor's desk.
House Bill 2528, sponsored by state Representative Bill Ramos, D-Issaquah, requires state agencies to recognize and support the timber industry's efforts to reduce carbon emissions through reforestation, afforestation, timber harvesting, and the planting of forested buffers in riparian areas.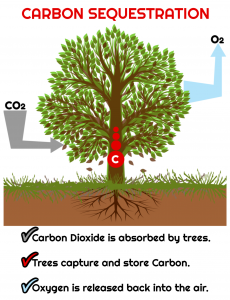 "This is about thinking outside the box to help rural communities while also fighting climate change; it's a creative, sound approach in our quest to a cleaner environment for Washington," said Ramos.
Carbon sequestration is the process of capturing and storing atmospheric carbon dioxide, the most commonly produced greenhouse gas. Trees and other plants absorb carbon from the environment and store it in trunks, foliage and soils.
Experts agree that sequestration is an effective method of reducing the amount of carbon dioxide in the atmosphere, but Ramos underscored other advantages that include helping to maintain forest cover, supporting biodiversity, protecting oceans from acidification and providing forest products, such as wood for building materials.
"We want to help private landowners so they can engage in voluntary reforestation and afforestation projects, which will increase carbon sequestration efforts in the state and ultimately enhance Washingtonians' quality of life now and into the future," said Ramos. "At the same time, this will support the creation of badly needed jobs in our rural communities."
House Bill 2528 received the full support of the House on February 16 and passed the Senate on a 46-3 vote on March 5th. It is the first carbon legislation in the history of Washington state to pass unanimously out of the House, which Ramos attributes to having brought all parties to the table and reworking the bill until there was true consensus.
"This right here is a great example of what real bipartisanship is all about," Ramos added.
###
---