OLYMPIA—A measure to ensure every Washingtonian has access to accurate census information so they can get counted freely has passed both legislative chambers and is headed to the governor for his signature.
The Washington Census Bill of Rights, sponsored by Rep. Bill Ramos, D-Issaquah, had bipartisan support both when it passed the House on February 12, as well as on March 3, when it passed the Senate.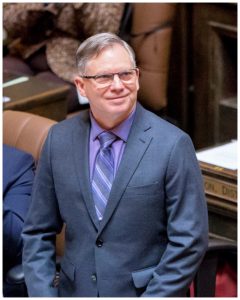 "There are multiple reasons for enacting this bill into law, but its main purpose is to ensure nobody is afraid to fill out the census form and nobody is left out of the process. An accurate count will also enable us to have a strong voice in Congress and get our fair share of federal dollars," Ramos said.
Ramos' bill does three things:
1. Affirms every Washingtonian's rights to:
– Participate in the Census free of threat or intimidation
– Confidentiality of information provided in the Census form
– Respond to the Census by phone, mail, or online
– Request language assistance
– Verify the identity of a Census worker
2. Makes it a gross misdemeanor to impersonate a Census taker with the intent of interfering with the operation of the Census, obtaining information, or obtaining consent to enter a person's home.
3. Makes mailing materials with the intent to interfere with census operations an unfair trade practice.
"By upholding these rights, we're telling Washingtonians that they matter, that they deserve to be counted and that they have the power to shape their future," said Ramos visibly excited. "And by establishing these protections, we're also doing our part to prevent them from becoming victims of fraud or even harm."
Governor Inslee is expected to sign House Bill 2527 soon, as it is also one of his priorities.
###
---