On Tuesday, May 18 at 6:30pm, I am hosting a virtual town hall with my 28th Legislative District seatmates, Rep. Mari Leavitt and Sen. T'wina Nobles. I hope you can join us to hear a recap of the legislative session, and so we can hear your questions, thoughts and concerns about outcomes from the session.
Click here to RSVP. The event will stream live on Facebook (you do not need a Facebook account to watch) and on YouTube and Twitter. Submit questions ahead of time here or live during the event.
We strive to create a space that is welcoming and accessible. The event will have closed captions on Facebook, and we can also provide additional translation services. Please reach out to Rep. Leavitt's office at Barbara.Gilchrist@leg.wa.gov or 253-256-0302 by May 11 if you would like interpretation.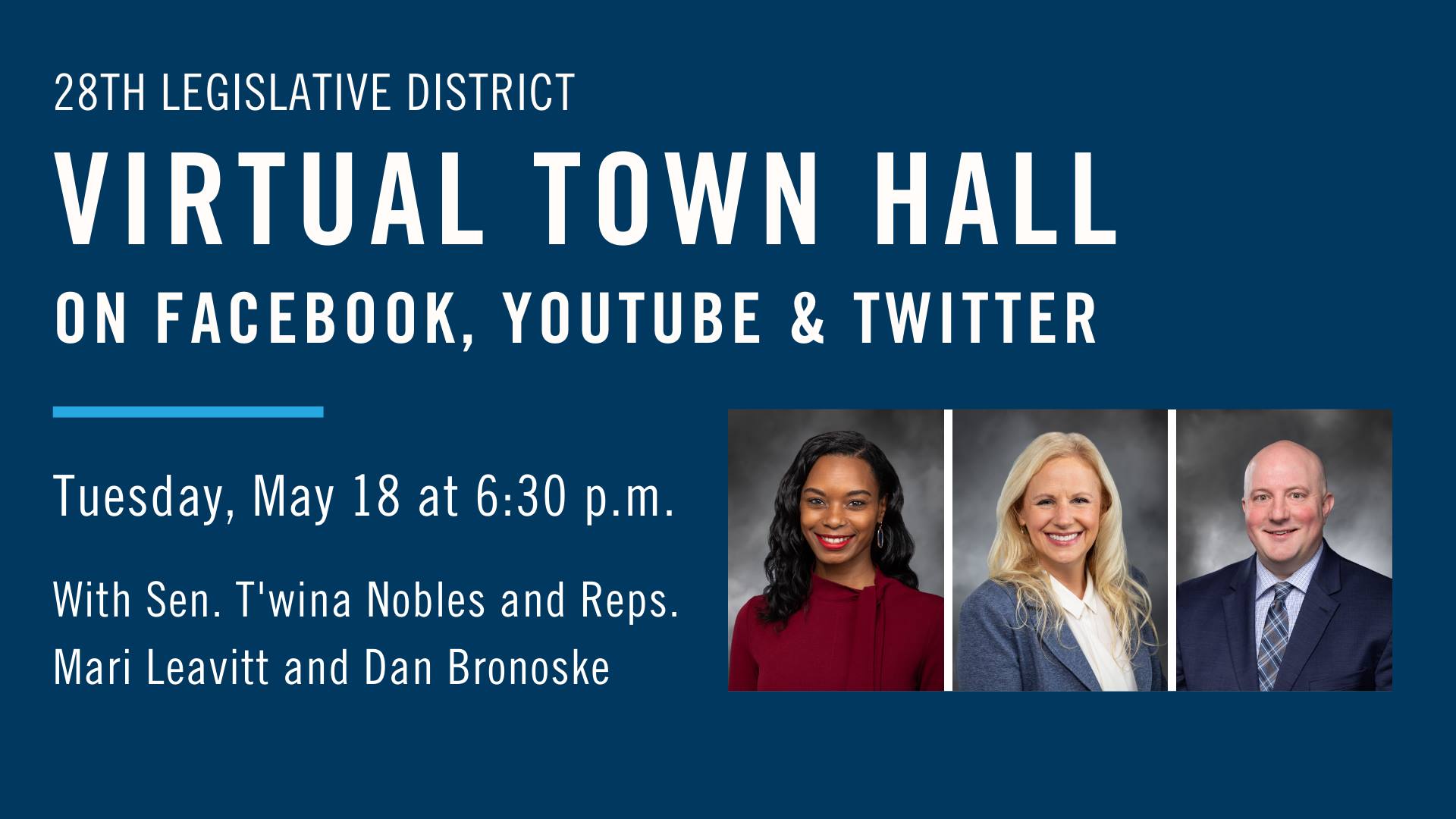 As your state representative, my goal is to make sure I keep you informed about the work I'm doing for you down here in Olympia. I'll update this site frequently with the latest news from my office and the floor of the House of Representatives.
You can always contact my office if you need information or have a legislative or state government issue, request, or concern and either I or my legislative aide will respond promptly. This information might be helpful:
It's an honor and a privilege to serve you, so please don't hesitate to get in touch!
Sincerely,