Dear Friends and Neighbors,
With the legislative session rapidly drawing to a close, I wanted to share a few updates on progress we have made so far, and the remaining work ahead. By now, most legislation has passed out of the House and Senate and is awaiting approval by the governor, or bill sponsors and committee chairs are ironing out the differences between bills that were amended in either chamber. Three bills I introduced have passed the legislature and two have arrived at the governor's desk for signature:
HB 1209: Good Samaritan protections for non-medical emergency volunteers (signed by governor)
HB 1276: Allowing certain emergency medical services personnel to work in substance use and mental health crisis diversion centers (signed by governor)
HB 1311: Authorizing substance use disorder professional certification via apprenticeships.
We have a few major issues left to finalize, namely the three state budgets (operating, transportation, and capital/state construction) that fund important programs and put people back to work building the future of our state.
Learn more about some major issues the legislature has considered this year here.
---
Find a vaccine near you!
Everyone 16 and older in Washington is eligible for the COVID-19 vaccine as of Thursday, April 15th! Use the Vaccine Locator to find out where you can get the vaccine near you or call 1-800-525-0127.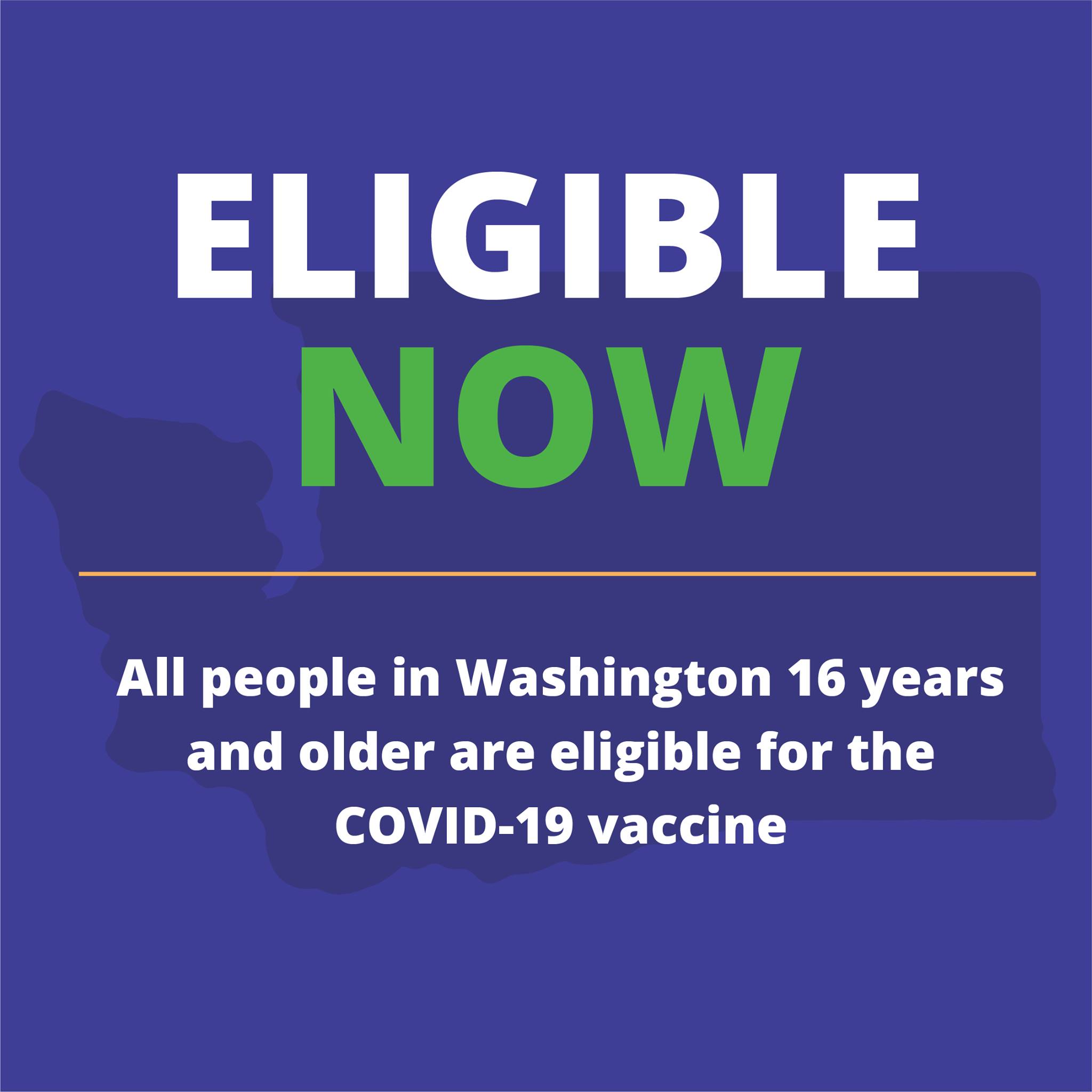 ---
Pierce County rollback to Phase 2
Like you, I am very disappointed that our county was moved back to Phase 2 of the state's reopening plan. This weighs heavily on our community, just as life was finally beginning to feel a bit more normal. I hope this rollback will be brief and not happen again. If we remain vigilant on the public health safety measures that we have been practicing for over a year—frequent handwashing, wearing a mask, and keeping gatherings small and outside—we can make that a reality.
To provide financial support to qualifying businesses impacted by recently modified COVID-19 restrictions, Pierce County has created a grant program to help offset the costs of business disruption. The application deadline is April 23rd at 5:00 pm.
Find more information about the grant program here.
Recently, most of the legislators whose districts cover Pierce County, had the chance to meet with the Tacoma-Pierce County Health Department (TPCHD). They shared data with us that indicates the recent spike in cases is due in part, to variants of the COVID-19 virus and increases in social gatherings during spring break. They also explained that the Department of Health (DOH) vaccination progress dashboard, will illustrate the overall vaccination rate in our county is below others in our state. This is due to the relatively high volume of federally distributed vaccines in our county at JBLM and the American Lake VA. There have been difficulties communicating to DOH and TPCHD how many federal vaccines have been distributed. Therefore, the overall population vaccinated is actually higher than what can be shown on the dashboard.
---
Join us for a virtual town hall to recap the legislative session
On Tuesday, May 18 at 6:30pm, I am hosting a virtual town hall with my 28th Legislative District seatmates, Rep. Mari Leavitt and Sen. T'wina Nobles. I hope you can join us to hear a recap of the legislative session, and so we can hear your questions, thoughts and concerns about outcomes from the session.
Click here to RSVP. The event will stream live on Facebook (you do not need a Facebook account to watch) and on YouTube and Twitter. Submit questions ahead of time here or live during the event.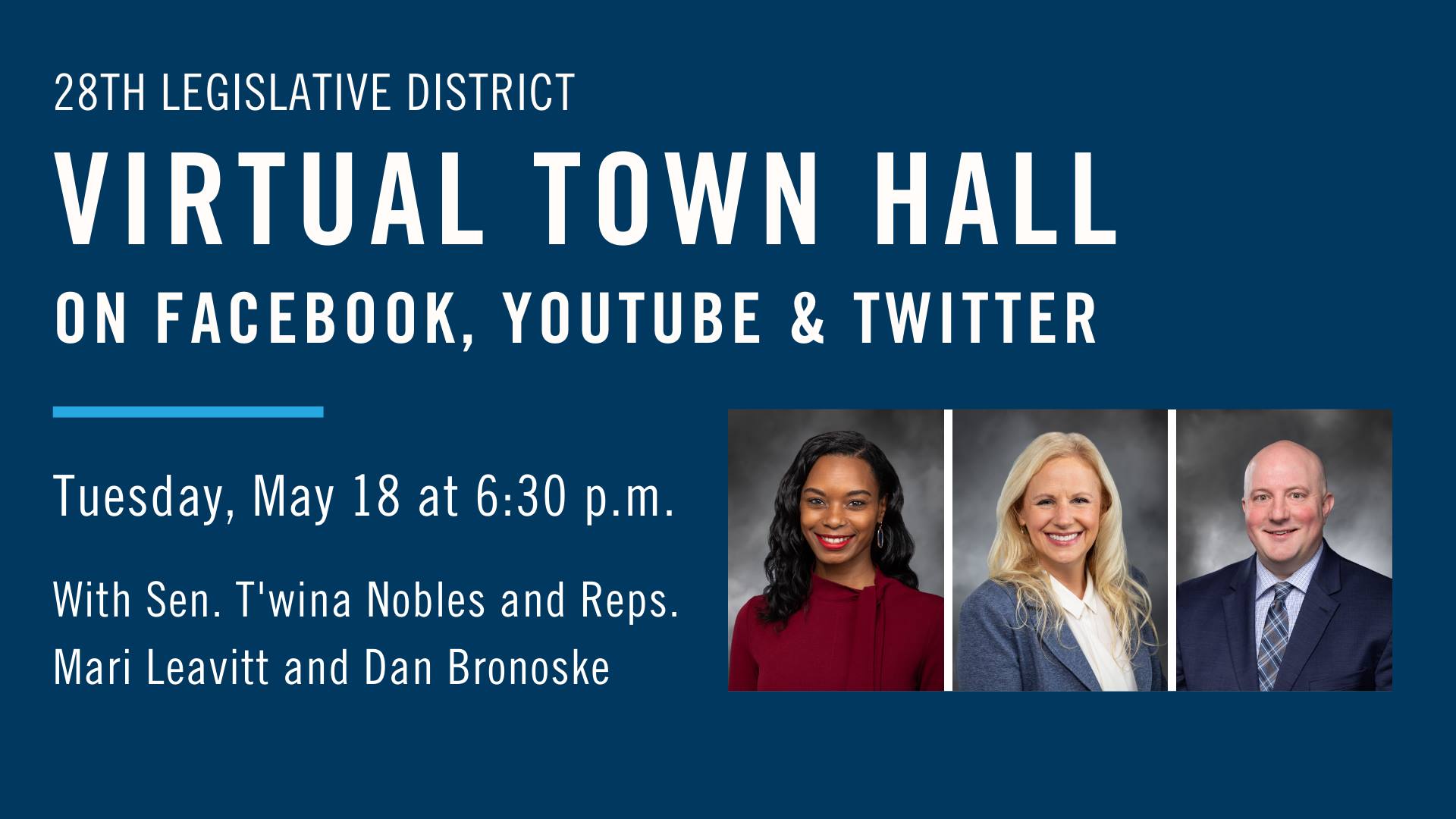 ---
COVID-19 federal funeral assistance
Many people in our community and around our state are confronting the pain of losing a loved one to COVID-19. To help with the high costs of funeral services and internment or cremation, the federal government has established a COVID-19 funeral assistance program. Find more information about the program qualifications and how to apply here.
---
National Telecommunicator Week
During the second week of April, I was honored to join agencies across the district in recognizing Telecommunicators Week to thank our South Sound 911 dispatchers. People in this high-stress job are a key connector between people in crisis and directing the immediate help they need. If you have ever had to call 911, I know you will agree they are highly professional and remain calm and compassionate—this is true even when the caller is not.