---
Rep. Entenman's Legislative Update
Join Us for an End of Session Virtual Town Hall Thursday. May 20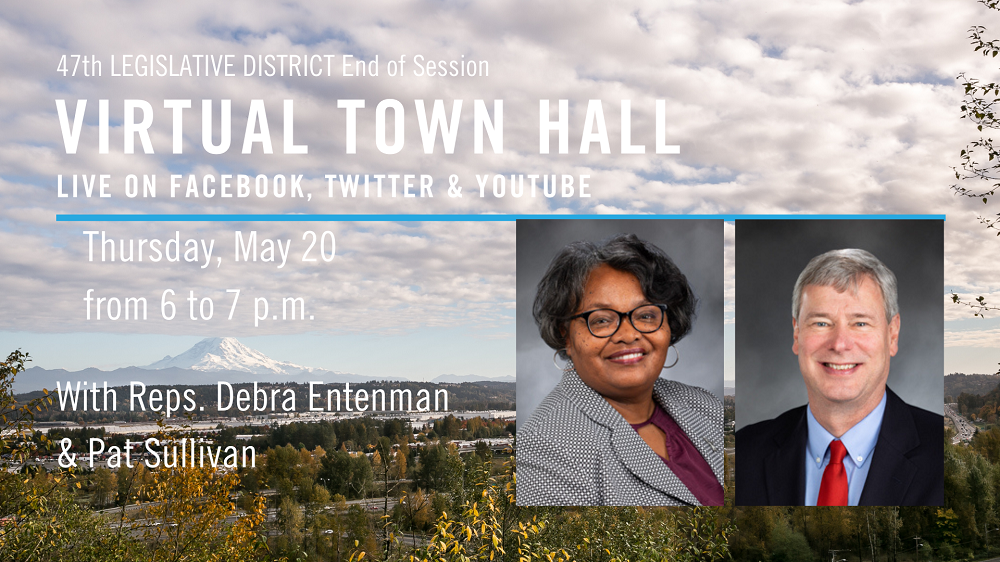 WHO: State Reps. Debra Entenman and Pat Sullivan
WHAT: Virtual town hall with 47th District residents
WHEN: Thursday, May 20 at 6:00 p.m.
WHERE: Streamed live on the House Democratic Caucus' social media pages:
Facebook: facebook.com/WAHouseDems 
Twitter: twitter.com/wahousedems
YouTube: youtube.com/WAHouseDems
The lawmakers will talk about their legislative priorities and answer questions. Those who are interested in attending can submit questions here. Attendees will also be able to submit questions live during the event by leaving their question in the comment section.
Washington Budget Helps Families to Recover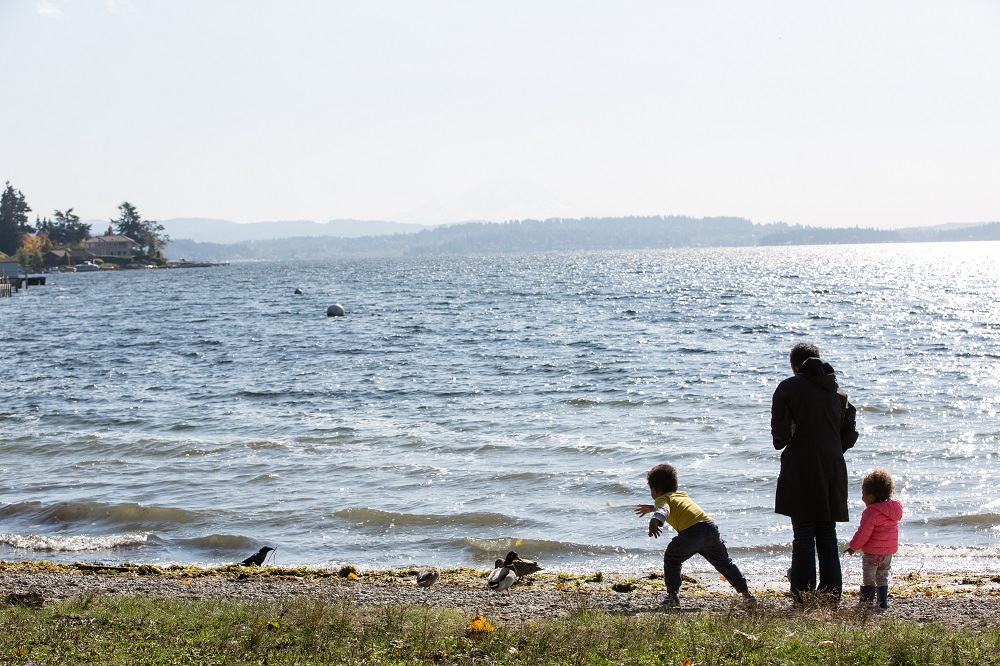 Many families have suffered from reduced work hours or unemployment which has led to financial insecurity. For those struggling to make ends meet before the pandemic, life was hard enough with COVID-19 forcing people to choose between food security and housing, it is simply too much. I am proud to have supported a budget that offers incredible support to families and businesses who need rental and food assistance. Those investments include:
· $658 million for rental assistance to continue the goal of paying the past-due rent accrued during the Governor's eviction moratorium. These funds are in addition to the $325 million allocated in the Step One for Community and Economic Recovery bill (HB 1368) passed by the Legislature in February
· $187 million in mortgage assistance through the ARPA Homeowner Assistance Fund to help prevent foreclosures and delinquencies
· $124 million in food assistance programs to eliminate food insecurity
· $292 million for emergency homelessness response and permanent supportive housing
· $79 million to increase Temporary Aid to Needy Families (TANF) grants by 15% and extend the time-limit for benefits
· A $26.5 million increase to the Housing and Essential Needs Program. Serving for the first time an additional 1,700 people who are homeless, with disabilities, and who are eligible for this program.
· $29 million increase for the Emergency Cash Assistance program for families who need one-time funds to maintain safe housing, pay utilities, or have an emergency
These funds will go to helping those most in need in our community, keeping families in their homes, with food on their plates, without fear of power being shut off, while ensuring that landlords have the rent they are owed. The Department of Commerce website has more information on these programs and how to apply.
Small Businesses See Relief Thanks to Washington Recovery Budget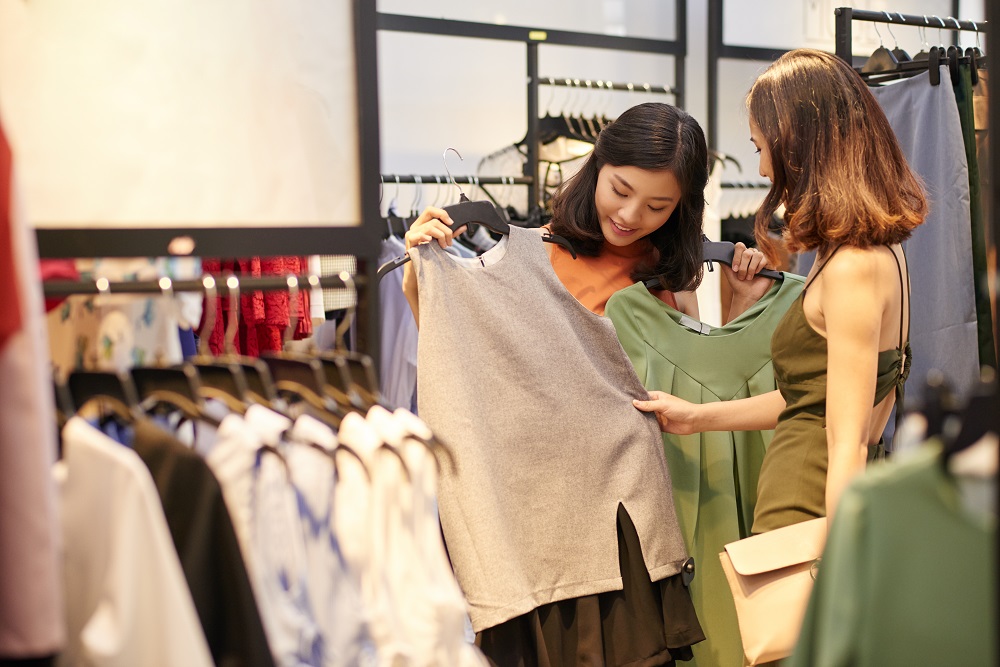 I know this year has been hard on our small business community. To keep us all safe, most businesses faced temporary closure, some didn't survive, and others are struggling to stay afloat. Many are family-owned, neighborhood institutions that need our help. This session I voted for bills and budgets that offer incredible support to those businesses who need help the most through:
· $500 million for unemployment insurance tax rate cuts to lessen that burden on small businesses in the state budget, and over $1.7 billion in tax rate cuts to businesses in our state through SB 5061
· $50 million in small business grants for art and heritage businesses and non-profits, and small businesses in counties that moved back to Phase 2. This is in addition to the $240 million in small business grants that I voted for earlier in the session in our Step One for Community and Economic Recovery bill (HB 1367)
· Exempting businesses from paying state taxes on COVID-19 relief funds (HB 1095) and requiring county treasurers to grant a deferral of 2021 property tax payments for businesses with significant revenue loss (HB 1332)
· Expanding the Main Street Program, which helps revitalize rural towns and support local small businesses (HB 1279)
We need to stay safe during this pandemic and continue the measures that have saved lives, as well as get vaccinated when it is our turn. In the meantime, I hope this relief helps our local businesses so that when its safe, we can all go out and enjoy these fine establishments in our community once again.
Investing in Working Families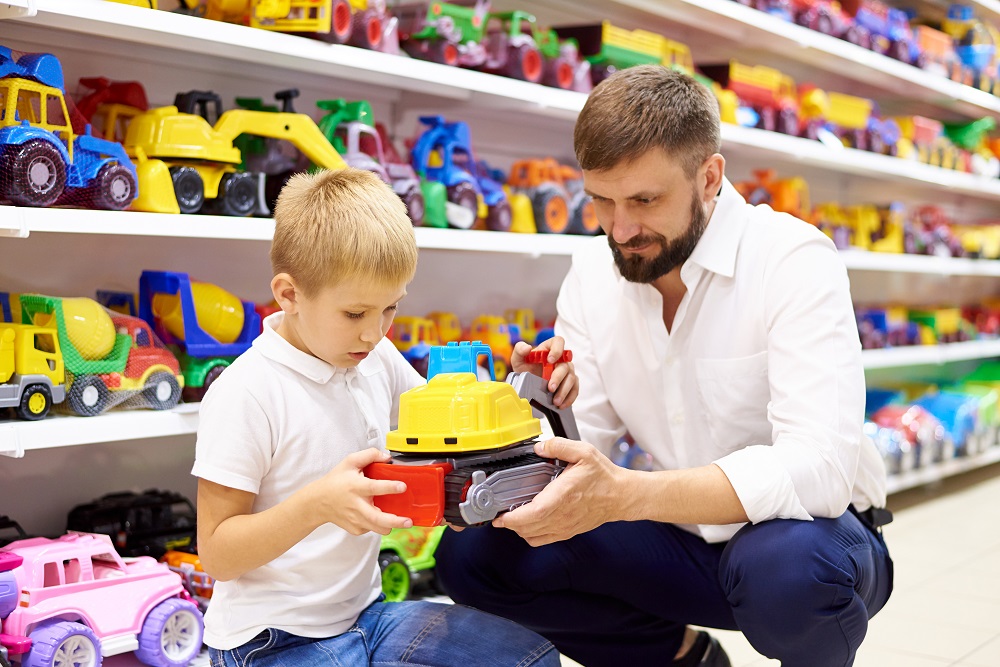 In the final week of session, the Legislature approved two significant pieces of legislation that start us down the path toward progressive tax reform and will invest in Washington's working families. The Legislature passed Senate Bill 5096, to enact a capital gains excise tax to fund early learning, child care, and K-12 education. The bill implements a 7% tax on extraordinary profits from the sale of stocks, bonds, and other long-term capital assets, with the first $250,000 in profits exempted annually. Designed to avoid taxing working families, exemptions include real estate, retirement accounts, and qualified family-owned small businesses.
This new excise tax is a progressive tool that asks the wealthiest Washingtonians – only around 8,000 of the total 3.2 million taxpayers in our state – to share more equitably in the responsibility of funding the programs and services our communities need. It will bolster economic recovery in the wake of COVID-19 and the economic well-being of working families by funding expanded access to affordable, high-quality child-care and our paramount duty to provide an education to Washington's students. We also passed the Working Families Tax Exemption (WFTE). This legislation, which I sponsored last biennium and my colleague Rep. My-Linh Thai took across the finish line, sets up a sales tax rebate of between $500 and $950 for which over 400,000 taxpayers in our state will be eligible. This will put more money directly into the pockets of these working families and is a critical tool to help build economic stability for low-income families who pay a disproportionate amount of their income to taxes.
Together, these two policies are a significant first step toward balancing our regressive tax code and supporting the economic well-being of working families in every corner of our state.
---