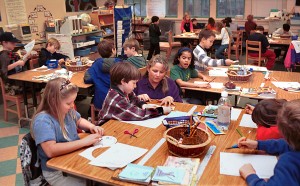 Thank you for the opportunity to represent you for another two-year term in Olympia.
The Legislature will face many challenges when it convenes on January 14, 2013. One of our biggest challenges will be figuring out how to fully fund basic education so that all of Washington's kids obtain the education and skills they need to get good jobs in our 21st century economy.
As the state Supreme Court ruled earlier this year, the state hasn't been meeting its obligation to adequately fund basic education. In this video, I explain some of the options we have to get back on track with education funding. I'm looking forward to working with my colleagues in the House and Senate on finding solutions to this problem.
One of my top priorities in Olympia this session will be making sure we meet the transportation needs of all our residents. I will be working to see that the Legislature passes a transportation investment package that grows our economy and meets critical transportation needs such as transit, ferries, freight mobility, and bike and pedestrian infrastructure.
Ensuring a clean and healthy environment is important for Washington families and public health. Last session, I lead efforts to streamline and modernize the environmental review process while still protecting our environment. I will continue working to ensure that we continue to maintain and improve Washington's cornerstone environmental protections.
Thank you again for the opportunity to serve you in Olympia. As always, contact me anytime at joe.fitzgibbon.@leg.wa.gov or 360-786-7952.
---