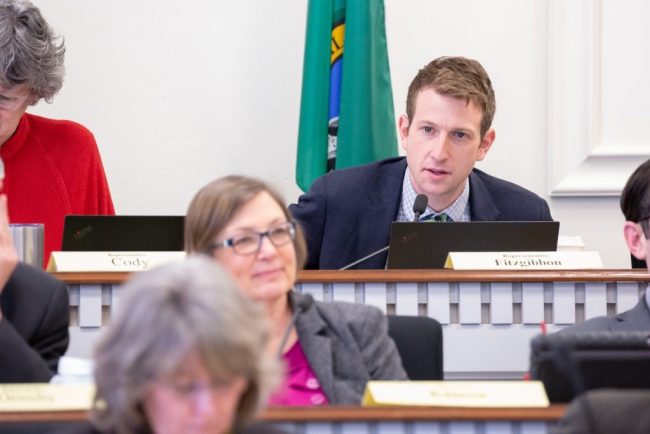 Rep. Joe Fitzgibbon was elected to represent the 34th Legislative District in 2010. He chairs the House Environment & Energy Committee and sits on the Appropriations and Rural Development, Agriculture & Natural Resources committees. He also serves on the Select Committee for Pension Policy. Prior to his election, Joe was a legislative staffer and member of the Burien Planning Commission.
Joe's top legislative priority is the fight against climate change. He has sponsored and helped to enact laws reducing Washington's greenhouse gas emissions from transportation, electricity, refrigeration, and buildings; improving marine habitat protections for salmon, orcas, and forage fish; and promoting smart growth and transit-oriented communities. He has also worked to increase funding for transit, to pass criminal justice reforms to right the wrongs committed in the war on drugs, and to expand voting rights.
Joe grew up in Burien and lives in West Seattle. He enjoys hiking, biking, cooking, traveling, and playing with his dog.