Visiting Olympia
During the legislative session, many advocacy groups and individuals travel down to Olympia to briefly meet with legislators and express their opinions on bills and other issues before the legislature. Last week I had the privilege of meeting with constituents from the Council on American-Islamic Relations.  As you can see from the photo below, the group was so large that we moved the meeting to the hallway.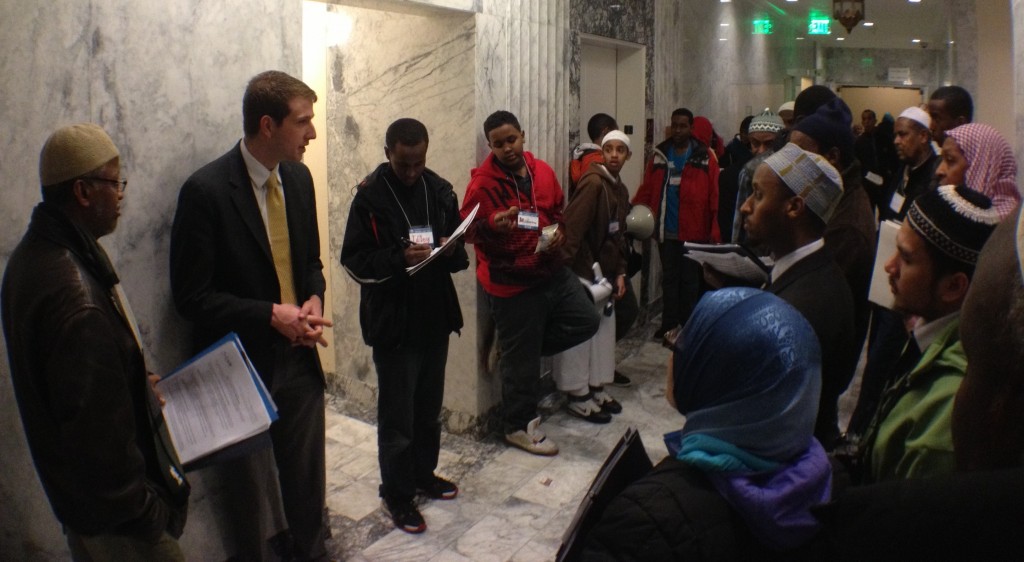 It is always a pleasure to hear from the people who live in the 34th District. I encourage you to keep in touch through email, phone calls, or by contacting my office to set up time to meet in Olympia during the legislative session or back in district during the interim.
Getting around: a transportation update
One of my priorities in Olympia is assuring that we are meeting the transportation needs of all Washingtonians. From highway and road maintenance to ferry construction, funding for transit to improvements for pedestrians and bicyclists, I want to make sure that the transportation systems across our state continue to serve our residents and help grow our economy.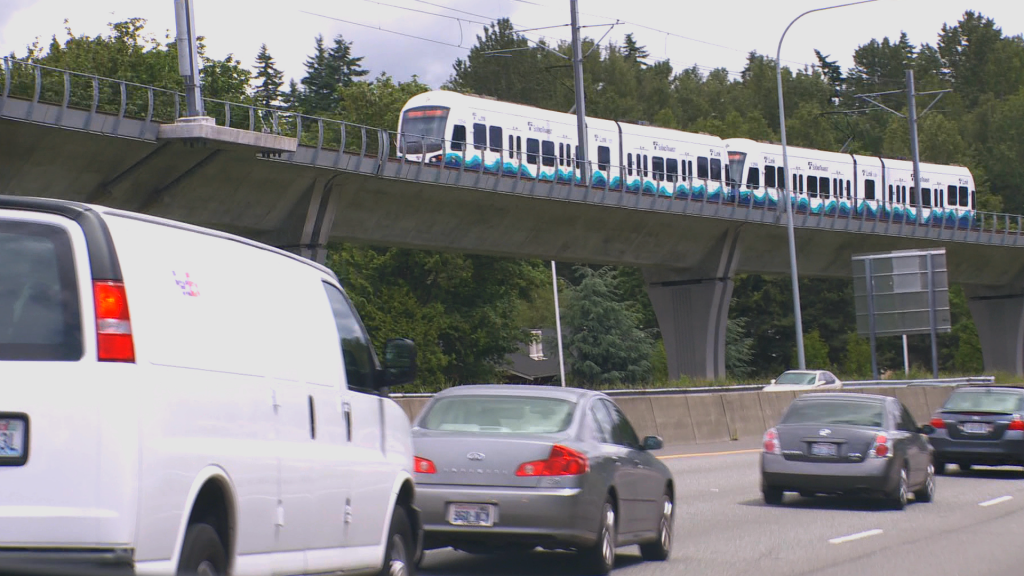 The highways that run throughout our state are essential to our economic prosperity. The trade that occurs between Washington and other states and nations would not be possible without continued investment in a strong, efficient transportation system. Large-scale projects like replacing the SR 520 Bridge create jobs, not just for those in the Seattle area, but across the state.
Ferries are the #1 tourist attraction in Washington state. The 34th district is well aware of how our state ferries also provide much-needed services (like getting folks to and from Vashon) and create jobs (West Seattle's own Vigor Shipyards is building two of the new 144-car ferries). In addition to advocating for our entire ferry system, I am working to ensure that passenger-only ferries from West Seattle and Vashon continue to run and to have access to the Colman Dock in downtown Seattle. I am the sponsor of House Bill 1324, which will save King County $1 million a year that can go back into ferry service and flood control projects. Last year, I successfully advocated for the Washington Department of Transportation to include passenger only ferry access at Colman Dock when the terminal is replaced. I will continue to work closely with other legislators that represent ferry-dependent districts to assure that our state's ferries remain viable as a means of transportation and tourism.
One of the significant challenges our transportation system faces is maintaining our current public transportation system.  King County Metro Transit, like many other transit systems across our state, faces significant budget shortfalls in the coming years.  Sales tax revenues, the largest single source of funding for Metro, have not fully recovered from the economic recession of 2008.  The state provides some support for improvements in transit, but counties need more sustainable long term solutions to fund their day to day operations.  One of the state funded programs, the Regional Mobility Program is funding speed, reliability, and frequency improvements on Metro Route 120 connecting Burien, White Center, Delridge, and downtown Seattle.  In addition to supporting local transit, it is also important to continue to grow our regional transportation, including new forms of transit.  I support giving Sound Transit the tools necessary to expand light rail throughout the region, including West Seattle.
Investing in bike and pedestrian improvements is one of the best ways to ease local congestion and reduce emissions from cars. Many people use a car instead of biking or walking on short trips because of a lack of safe and convenient routes. One of my priorities as a member of the Transportation Committee is to secure funding for programs such as Complete Streets, which provides grants to communities for street improvements that address access for all users.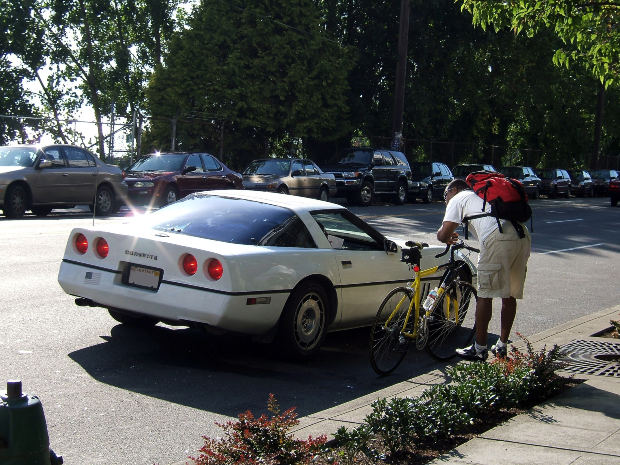 Transportation in Washington state affects most aspects of our daily lives. From tourism and trade, to commuting to work or school, Washington relies on our roads, bridges, rails, and ferries. I look forward to working toward finding solutions to the many challenges that lie ahead.
---