This past week we have been working long days (and in some cases, long nights) passing legislation on the House floor. Each bill we pass heads over to the Senate for consideration in that chamber. We have until today, Wednesday, March 13, to pass House-originating legislation. After that date, we will begin considering bills that the Senate has passed to us. Below are brief summaries of two of the bills we have passed out of the House.
King County Ferry District
When folks talk about "local governments," they are really talking about three different types of local government: counties, cities and towns, and special purpose districts. Most of us are familiar with cities and counties, but what about special purpose districts? These are governmental entities that have one or two "special" functions such as school districts, water and sewer districts, or ferry districts.
Washington has over 1500 of these special purpose districts. While it often makes sense to create a special district just for handling one thing, it can also make sense to eliminate a special district if the district's task can be carried out by another entity.
In the case of the King County Ferry District, the King County Council members are also the members of the Ferry District. The Council members approached the legislature about getting rid of the Ferry District and having King County take over the responsibility of providing passenger-only ferry service in King County.
I am the prime sponsor of House Bill 1324 which will abolish the King County Ferry District, saving about $400,000 each year. King County will be able to reinvest this money in passenger-only ferry service for West Seattle and Vashon as well as other front-line services. The bill passed out of the House unanimously.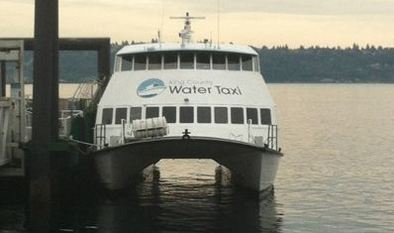 Toxic-free kids and families
Would you expose your child – or yourself – to a toxic chemical in the name of fire safety? What if it turned out the toxic chemical didn't provide a fire safety benefit after all?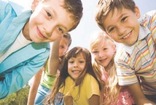 Last week the House passed House Bill 1294, which would ban two cancer-causing flame retardants from children's products and residential furniture. The bill also prevents manufacturers from substituting equally toxic chemicals in their place.
Support continues to build for the measure, especially since an investigative report last year exposed deceptive tactics that the chemical industry has been using to try to defeat bills like this across the country. It turns out these toxic chemicals don't provide much if any, fire safety benefits at all.
In fact, they make fires more deadly by producing toxic fumes that our first responders are repeatedly exposed to in their line of work.
Ferry photo courtesy of Jason Baker. Kids photo courtesy of the Washington Toxics Coalition.
---