As we move through the legislative process, there are various steps that a bill must complete on its way to becoming law. One of the big hurdles is passing out of the house of origin. For bills that I introduce, that means passing out of the House of Representatives and moving to the Senate to begin the committee process over there.
At last count, seven of the bills I introduced this year are in the Senate and still making their way through the process. Here are brief descriptions of each of these bills.

House Bill 1267 – HB 1267 would allow more time for voters to register prior to an election. In a previous legislative update, I discussed this bill along with several other bills that are moving through the legislature this year to increase voter access. The current version of HB 1267 allows in-person and online voter registration up to 11 days before an election and registering by mail would need to be done up to 28 days before an election.
Online voter registration has been a big success both in terms of increasing voter access and promoting efficiencies in county elections offices. One of my priorities in Olympia is making sure that everyone has access to our democracy and one of the ways to do that is to remove barriers for registering to vote, as this bill does.
HB 1324 – As you may recall from the last legislative update I sent out, HB 1324 would get rid of the King County Ferry District. Allowing the King County Council to absorb the responsibilities of the ferry district will save about $400,000 per year in administrative costs that can instead be put into direct services like preserving and improving passenger-only ferry service for West Seattle and Vashon.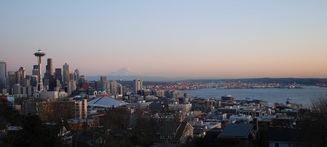 HB 1401 – Our state's Growth Management Act (GMA) seeks to ensure that as our state continues to grow, we are conscientious of the needs of all our communities around the state. Among other things, the GMA promotes concentrated urban growth, protects farmlands and natural spaces, and requires that fast-growing counties and cities sit down and think about preserving the character of our places while making plans for continued growth.
If a local government is not in compliance with the GMA, there are certain penalties, including not being eligible for state grants. HB 1401 would require that governments be in compliance with the GMA at the time the state grant is awarded, not during the application process. The change in timing will allow local governments the time and flexibility they need to reach compliance and further the goals of the GMA.
HB 1486 – In order to have the most efficient responses to fires and other emergencies, the Legislature allowed cities, tribes, and other jurisdictions to join together to form a Regional Fire Authority to share fire protection services in the most cost-effective way possible. HB 1486 would allow RFAs to renew a fire benefit charge (a form of property tax) with the approval of a simple majority of voters.
This bill will create more stability in fire protection services, keep fire fighters working, and help ensure that we have sufficient fire and life protection services in more parts of the state.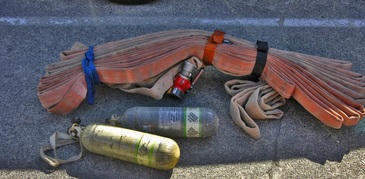 HB 1717 – Washington state has many laws in place to protect our environment from unplanned growth and environmental degradation. Before breaking ground on projects, there is often an environmental review process that must be completed to determine what impacts the development will have and how to lessen these impacts.
The important protections that we gain from having environmental review for many projects can also lead to costly delays for developers. Under current law, local governments can pre-plan for certain types of development, including doing environmental review, so that when a developer comes in, the site is ready to go.
HB 1717 will allow these local governments to recoup some of the costs of doing this up-front review, encouraging more localities to do early review, helping move homebuilding projects along more quickly, and ensuring that environmental review is coordinated, giving us better environmental outcomes.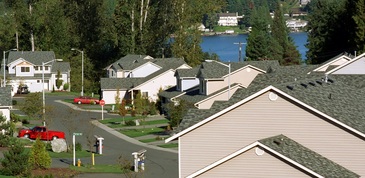 HB 1883 – This bill simplifies the laws relating to fuel taxes to make following the law easier for taxpayers. When new laws are enacted or old laws are amended to incorporate new subjects, we end up with inconsistency in the law that can make it difficult for everyday taxpayers trying to understand which laws they are supposed to be following.
In this case, the laws regarding the motor vehicle fuel tax, the special fuel tax and the aviation fuel tax all have their own sections of the law and have all been separately amended over time.
HB 1883 consolidates the motor vehicle fuel tax and special fuel tax laws into one section, makes changes to the aviation fuel tax law to make it consistent with the other fuel tax sections, and eliminates fingerprint requirements that were unnecessary and invasive of personal privacy. This will alleviate confusion for taxpayers and make the fuel tax laws more efficient to administer.
HB 1903 – There's a quirk in the law that punishes employers for doing the right thing. Here's an example from my district: a dentist hired a part-time receptionist who'd recently been laid off from another job. Her unemployment benefits were reduced, since she wasn't working full-time.
Here's the kicker: the law punished the dentist by making her pay for part of the receptionist's unemployment benefits, as if the dentist was the cause of the layoff in the first place.
House Bill 1903 would fix this flaw in our unemployment laws and reward – instead of punish – employers who do the right thing by giving jobs to laid-off workers. This is good for workers, good for employers and good for the state of Washington.
---