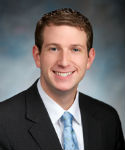 I'm a football fan—specifically, I'm a Seattle Seahawks 12th Man. We adhere to the tenets of Win Forever:
Three rules: 1. Always protect the team; 2. No whining, no complaining, no excuses; 3. Be early.
Style: Great effort, great enthusiasm, great toughness, play smart.
Beliefs: It's all about the ball. Everything counts. Respect everyone.
Philosophy: Do things better than they have ever been done before.
Much has been said (much of it mocking) about this sports dogma espoused by Pete Carroll. But really, it's just one leader's approach to summoning the best out of individuals and orienting that potential to a common cause. As fans we turn to sports for inspiration and entertainment, and it's great to be in Seattle rooting for a team that strives for these ideals. So, cheesy or not, I'm in: Go Hawks, Win Forever.
And yet on Sunday, while trudging out of CenturyLink Field following a frustrating 10-17 loss to the Cardinals, I did not display Win Forever behavior. I said something hurtful about a lot of people that I don't know. I called a whole state racist. It was wrong, I regret it, and I'm very sorry.
Now, you may fairly ask yourself why someone would feel it necessary to make that connection, let alone share them with people. Fair enough. As I was watching our quarterback get sacked—four times—I got aggravated. For some reason I got to thinking about how the NFL once moved the Superbowl out of Arizona when it refused to recognize Martin Luther King, Jr. Day, which led to idle thoughts about SB 1070 and the failure this year of commonsense immigration reform at the national level. (Yeah, I'm really fun at parties.)
As for why I shared it—this was one of those moments where I suffered from the incorrect belief that I had a thought worth sharing. As best I can tell we all seem prone to them, though my generation is the one that's probably most disposed to sharing them online. My generation, like every young generation before it, is also a generation demanding gains in equality and justice, and we're doing it online, so I'll take the tradeoff of too many dinner plate pics and the occasional errant tweet by a loud-mouthed politician.
Did I forget to mention I'm an elected official and that's why we're still talking about this? Yep. We're talking about it because I've asked people to care what I say, and then I said something stupid and careless. For that I sincerely apologize.
To Arizona: I love deserts. I truly do not believe yours is a state populated by racists. I don't know why I insulted your state. I'm deeply impressed by those of you who love and are proud of your state and are working it to make it a better place. But I do not love SB 1070, and I believe in the power of state government to make things better for the people of a state. I'd love to visit and talk about any of this, particularly with any of you working on environmental issues or civil rights.
To my constituents: It is a pleasure and an honor serving you. I will go on record as both a Seahawks fan and a supporter of immigration reform. With your forgiveness, I'll put my head down and get back to work trying to save our buses and fully fund education.
To my colleagues: I hope I didn't let you down by causing another trivial distraction from the hard work we have ahead of us.
To the Cardinals: Nice work. You played well yesterday, even in the rain. Fitz, you have half a cool last name but you played it full.
To the Seahawks: You aren't reading this, are you? I hope not. I'll keep quiet and let you go back to work.
To anyone else who was inadvertently hurt: I'm sorry. It's a painful but good reminder for me to think about the effect that my words, intentional or careless, can have.
The Washington State Legislature, in which I proudly serve, starts business on Monday, January 13, 2014. Here's my goal for this session and beyond: I'm going to try to bring the Win Forever attitude to my work. I won't be glib or paint with a unfairly broad brush when I am trying to talk about serious policy like immigration, or when I talk about other people. My goal is that all of my communication will be productive and empathetic, and that it will advance the ball, so to speak.
– Joe
---