"The Environmental Protection Agency announced Monday that it will seek to cut greenhouse gas emissions from existing power plants 30 percent by 2030. It is the most ambitious effort by the Obama administration to address climate change and I applaud the President and the EPA for their hard work.
This is a good first step towards a long-term transformation of our energy supply and consumption systems. Moving away from dirty sources of energy to clean renewables like solar and wind power will spur innovation and create thousands of jobs while avoiding consequences that could cost taxpayers billions.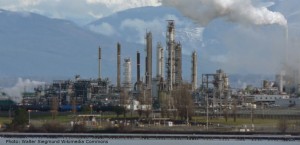 This adds to the urgency of Washington taking action in the 2015 session to reduce our carbon emissions. Under the rule, each state is assigned a specific pollution reduction goal that considers the state's overall economy and ability to reduce its emissions. Washington cements it position as a leader in encouraging clean energy sources and has the highest carbon pollution reduction goal of any state under the EPA's proposed rule – 84% by 2030 from the electrical sector.
This is about more than the economics of global warming; it's about the health of our community. We have successfully protected our families from mercury and arsenic and can do the same for carbon dioxide pollution.
I'm more excited than ever to work with the governor, his task force, and other legislators to craft a thoughtful, aggressive strategy to grow Washington's economy and reduce our emissions"
---