Why we must fund KIDS first

Last week we told you about a little boy named Theo who will grow up in a world shaped by climate change. This week we turn to Emma, a young girl whose struggle with poverty threatens to get in the way of her education.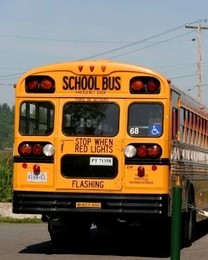 It is 4:30 in the morning. The sun isn't even up but Emma's mom has already turned on the light and pulled off her covers.  Emma wishes she could get a few more hours of sleep, but she knows her mom has to work an early shift.
Emma gets dressed in a hurry before walking with her mom to their neighbor's house. Emma's mom gives her a hug goodbye before heading off to work.  Emma's stomach rumbles as she pulls out the homework she started the night before. "You can eat breakfast at school," her neighbor assures her.
An hour later Emma is on the bus and on her way to school. By the time Emma gets to school she only has five minutes until class starts. She does not have time to eat.
The bell rings and Emma makes her way to her second grade classroom.  This week they are studying the solar system. Emma has been looking forward to it for weeks because she dreams of becoming an astronaut. As she settles in to her desk her stomach lets out a loud growl. Embarrassed, Emma looks around to see if anyone has heard. As her teacher begins the lesson, she tries to focus, but she is too lightheaded to keep track of what's going on.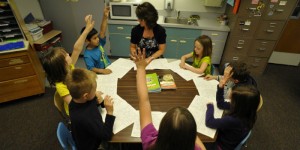 The legislature is considering a bill that would implement Breakfast After the Bell, a program that aims to make sure all students start the day without hunger and provides students like Emma the time she needs to start the day with a wholesome meal.
When lunchtime finally comes, Emma bolts to the cafeteria to get to the front of the line. She devours her pizza, salad and milk in just a few minutes. Once her food is gone, she realizes that she is still hungry. With no money for more food Emma eyes her friends' trays hoping one of them will share their leftovers. On some days her teacher will offer a granola bar or apple in the midafternoon, but that isn't always enough to carry her through the day.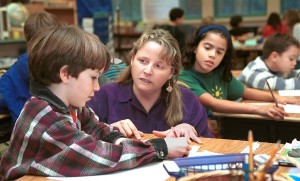 At the end of the day Emma heads to an afterschool program. Her mom receives a subsidy to help her afford childcare when she picks up afternoon shifts at work. The program provides additional educational opportunities and a chance for Emma to get one-on-one homework help. Without the subsidy, Emma would spend her afternoons with neighbors or home alone.
At 6pm Emma's mom picks her up and they make their way back to their apartment.  The two of them arrive home to find that their electricity has been shut off.  Emma knows her mom has been working overtime and doing her best to make ends meet. Emma wonders where they will go if they lose their apartment.
As Emma begins her homework by candlelight her mom warms up their last can of soup.  After rent and other bills, there often isn't enough money for groceries. Tomorrow, Emma's mom will go to the food bank and get enough food to last until she gets paid next week.
After dinner Emma climbs into bed.  She lies awake for at least an hour, still hungry and worried about her mom and their future.
Emma and her mom are working hard but they are barely treading water. How much longer do you think Emma will continue to pursue her goal of becoming an astronaut if she continues to go to school hungry, or if she and her mom are evicted from their apartment?
Our state has failed children like Emma for too long.
This year public education funding has been at the forefront of budget discussions and we will need to make significant investments in our schools to meet our McCleary obligations. But we cannot do so by cutting other programs that children like Emma rely on to survive.
In addition to increasing funding for our public schools, we will also be advocating to continue supporting food banks; affordable housing programs; quality childcare and early learning; and the many other programs that allow Emma to take advantage of the opportunities provided to her at school.
---
Thanks for staying up-to-date on the issues in Olympia. Please don't hesitate to get in touch!

---