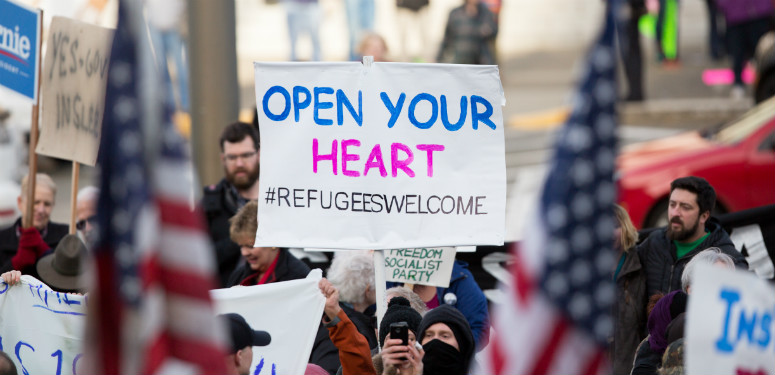 OLYMPIA – Today a group of 18 House Democrats sent a letter to Governor Inslee commending his leadership in the potential resettlement of thousands of families and orphans from war-torn Syria.
The letter also comes as a response to a letter delivered last week by state Senate Republicans and recent bigoted diatribes, as well as last Friday's anti-refugee rally at the capital where a handful of state legislators continued to stoke fear and misinformation.
"We wanted to make sure that amid the fear-mongering and willing misrepresentation of facts, Governor Inslee and the people of Washington know that we have a commitment to both safety and compassion," said Rep. Brady Walkinshaw (D – Seattle). "Those ideas are not mutually exclusive — a valuable lesson we learned in 1975 under the leadership of Governor Dan Evans, when we accepted thousands of Vietnamese refugees to our state."
You can read the entire letter delivered to Governor Inslee here.
---