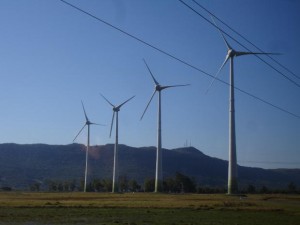 A bill amending the state's greenhouse gas reduction targets to align with the latest climate science cleared the House this afternoon, just ahead of the Legislature's House of Origin cutoff deadline.
House Bill 1144, sponsored by Rep. Joe Fitzgibbon, D-West Seattle, revises the emissions reduction goals adopted by the state back in 2008.
"Climate change poses an existential threat to our forests, our farms, our oceans, and our future. We're already seeing the impacts of it in our state," Fitzgibbon said. "But we can fight back. We can reduce our emissions and our contribution to this global problem."
A decade ago, Washington enacted legislation setting a series of limits on the emission of greenhouse gases within the state. Targets were set for 2020, 2035, and 2050. The state Department of Ecology is responsible for monitoring and tracking progress toward the emission limits and recommended in 2016 that the Legislature update and strengthen the limits.
In 2015, the United States signed on to the Paris climate agreement, which set emissions reduction targets based on the most up-to-date climate science. These targets, if met, are likely to limit global temperature increases to below 2 degrees Celsius on average. Fitzgibbon's bill aligns Washington state's targets with those that the United States committed to in the Paris climate agreement.
Last year, the Trump Administration announced the United States would withdraw from the Paris agreement. The decision does not affect individual states' ability to set their own emissions reduction goals, as HB 1144 does.
"Our state has a goal to be a leader in reducing greenhouse gas emissions and addressing climate change. We will do what's responsible to the next generation of Washingtonians," Fitzgibbon said.
The bill now heads to the state Senate for consideration.
---