Note from Joe:
Standing against violence and hate: Our statement on the New Zealand attacks
The attacks at two mosques in New Zealand earlier this month have left us deeply saddened for the victims and their loved ones, and deeply concerned about increasing violence worldwide tied to hate. We strongly condemn this violent attack and the white nationalist views of the perpetrator.
New Zealand is known for its inclusive society, and the response from its government to protect communities and reduce the risk of gun violence has been admirably swift and unequivocal. Here in Washington, we stand in solidarity with our Muslim community and will continue to support legislation protecting our faith communities, our immigrant communities, and our communities of color from bullying, harassment, and violence.
Promoting career and college readiness through modified high school graduation requirements
Washington's public education system has traditionally been aimed at preparing students for a four year degree. While this track works for those students who wish to pursue a bachelor's degree after high school, for others this path can be a barrier to high school graduation.
Our students who are interested in technical trades are not given options in high school that align with their interests and career goals. Too often, these students are left disinterested and unmotivated by the curriculum. HB 1599 addresses this disparity by opening new paths to high school graduation for students who wish to pursue vocational education and by delinking testing scores from graduation requirements.
It also promotes High School and Beyond Plans, which focus on the individual interests of each student and are aimed at preparing students for the career of their choice.
We are happy to report HB 1599 passed the House of Representatives with strong bipartisan support (91-4). It had a hearing in the Senate Committee on Early Learning & K-12 Education last week. We hope it gets to the Governor's desk this session to ensure our education system works for all of our students.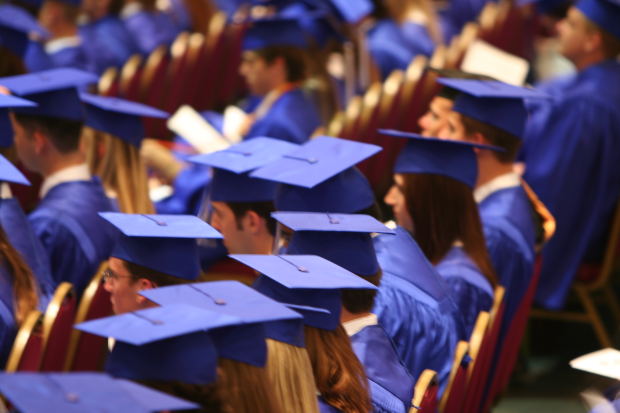 Concerning College Bound Scholarship eligible students
The Washington College Bound Scholarship program has helped many students from families with low incomes attend a four year college that would have otherwise been out of reach. Promising high-achieving students are eligible for the program starting in 7th and 8th grade, when they have a chance to sign a contract affirming their commitment to academics in exchange for a promise of state funding for a four-year degree.
With this promise, students are motivated and encouraged to stay on the path towards high school graduation. This program has opened opportunities to Washington's lower-income students, but others have been shut out because they didn't qualify in 7th or 8th grade.
HB 1311 opens the College Bound program to a wider range of students by including those whose families undergo financial hardship while in high school. It also guarantees that students who are promised a College Bound scholarship will receive it even if their family income exceeds the threshold once the student is ready to graduate high school.
We were happy to support this bill on the House Floor, and it was heard in the Senate Committee on Higher Education & Workforce Development last week. Hopefully it will be signed into law this year to ensure greater access to a college education for Washington students.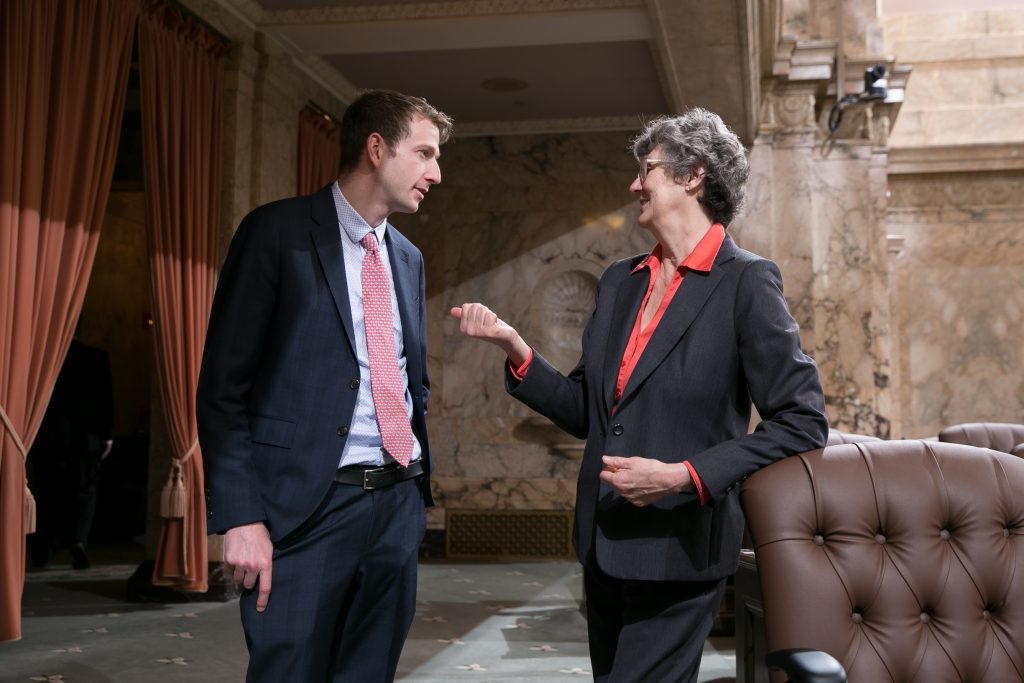 Note from Eileen:
Strengthening the Rights of Workers through Collective Bargaining
In June of 2018, the U.S. Supreme Court dealt a blow to unions in the Janus vs. AFSCME decision, which held that it is unconstitutional to require public employees who are not members of a union to pay fees to the union. It's a form of the "free rider problem" that exists when one group receives benefits without paying for that benefit.
HB 1575, originally introduced by our colleague Rep. Monica Stonier, keeps public sector unions strong while also aligning with the Supreme Court's ruling. This legislation removes union security provisions from various collective bargaining statutes and creates provisions for employees to provide electronic or recorded voice authorization to deduct membership dues. It also authorizes a cross-check process to determine union representation for certain public employees, upon a showing of interest of 50 percent of the employees in the bargaining unit.
As a founding member of the District 1199 NW/SEIU Hospital and Health Care Employees Union, I have firsthand knowledge of the benefits unions have on the dignity and wellbeing of workers. That is why I am proud to be a cosponsor of HB 1575. This bill has passed the House and is currently in the Senate Committee on Labor & Commerce. I'm excited to get this bill to the Governor's desk.
Rest and Meal Breaks for Health Care Employees
Many nurses work long hours and are stretched too thin. Unfavorable work conditions create patient safety issues, as it is difficult to provide adequate care when staff are tired, hungry, and overworked.
To remedy this problem, our colleague Rep. Marcus Riccelli introduced HB 1155. This piece of legislation provides that certain hospital employees must be allowed to take uninterrupted meal and rest periods that are not intermittent, except under emergency circumstances. It also amends the prohibition on mandatory overtime in health care facilities by including additional employees and prohibiting the employer from using prescheduled on-call time to fill foreseeable staff shortages. Finally, the bill prohibits covered employees from voluntarily working more than sixty hours in a seven-day period for a health care facility.
Patients deserve the highest quality care and we must ensure that those who are administering that care are able to operate at their best. HB 1155 also passed the House and was recently voted out of the Senate Committee on Labor and Commerce. As co-sponsors of this bill we will do all we can to make sure it becomes law.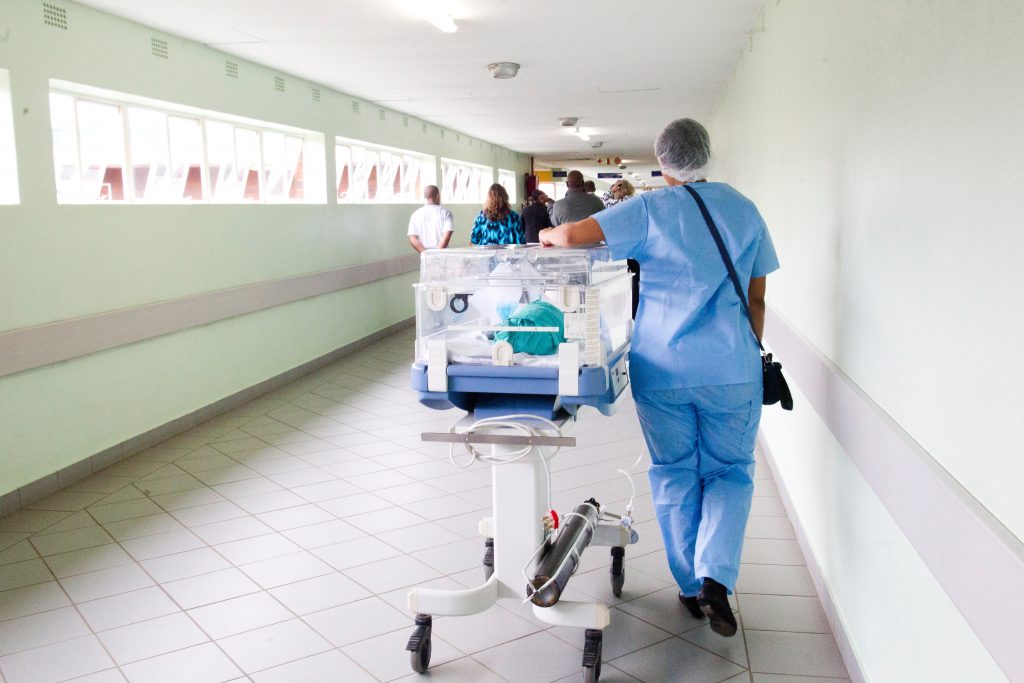 Thanks for reading!

---