Note from Eileen:
Quick Update on T-21
We have spoken about the Legislature's effort to end youth tobacco use (HB 1074) a number of times. The legislation raises the legal buying age of tobacco and vapor products from 18 to 21 years old. Today, Governor Inslee signed the bill into law! We are thrilled this excellent policy has finally become law after many years of hard work.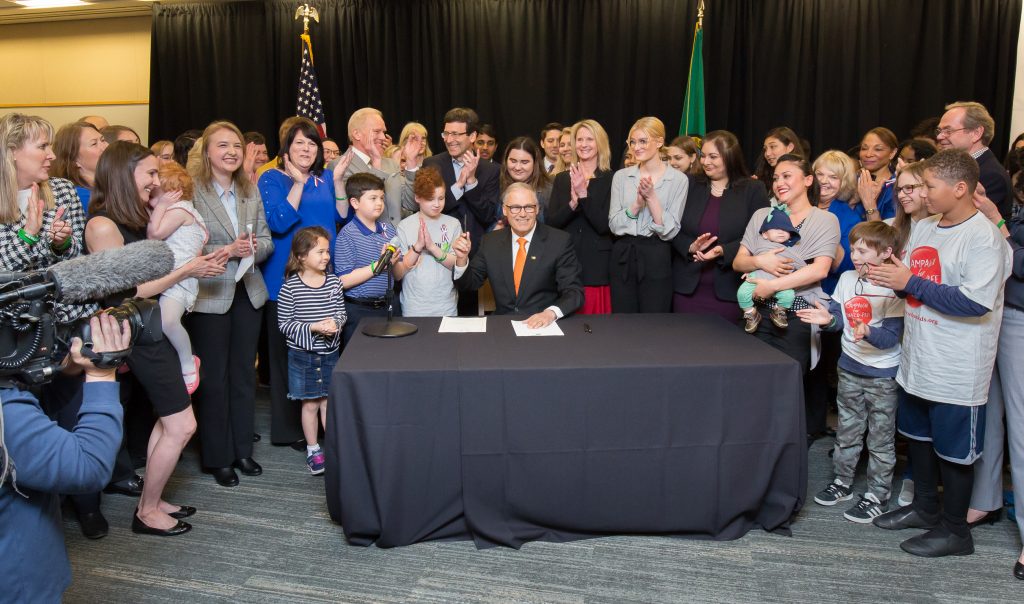 Addressing Washington's Regressive Tax Code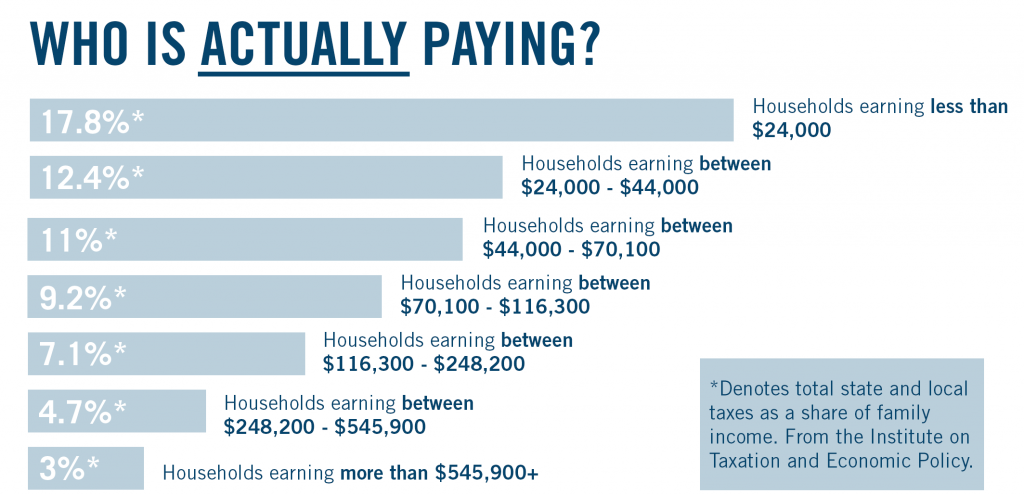 The House recently released its proposed budget for the 2019-2021 biennium. The proposal includes a new Extraordinary Profits Tax, which will only apply to the wealthiest 0.4% of Washingtonians. The revenue raised goes directly into crucial budget needs, like K-12 education, special education, and high-quality pre-kindergarten. Washington's tax code is one of the most regressive in the country, and this year's budget makes strides to shift the burden of these investments from working and middle class families to the wealthy few, so that they are contributing like the rest of us to key government services.
The tax will only apply to sales of high value assets that generate profits over $100K (or $200K for couples). There are also a number of protections in place to shield retirement accounts, single-family residences, and the vast majority of small businesses in the state. As it appears in the House budget, this proposal would exempt businesses that are valued at under $7 million and have less than 50 employees. The structure of this proposal avoids further burdening working and middle class families while still investing in quality services in our communities.
Human Remains Bill Heading to the Floor
We have both heard from many of you in support SB 5001, concerning human remains. This bill would create a new alternative to burial or cremation, which not only honors the dignity for the deceased and families but also reduces the environmental impact. Both of us are supportive of this new option and voted in favor of it in the House Appropriations Committee. We hope that it will be brought to the House floor for a vote and eventually make its way to the Governor's desk for his signature.
---
Note from Joe:
Vacating Marijuana Convictions
With the passage of Initiative 502 in 2012, Washington voters stated very clearly that the possession of small amounts of marijuana should no longer be a crime for people over the age of 21. Many thousands of people have this conviction on their records, which remains a barrier towards obtaining employment and housing.
That's why I sponsored House Bill 1500, which allows people who have misdemeanor marijuana convictions on their records to request vacation of this offense only. Applicants requesting vacation must have been at least 21 years old at the time of the offense and have completed the terms of their original sentencing. This is a logical and compassionate step to take without harming public safety.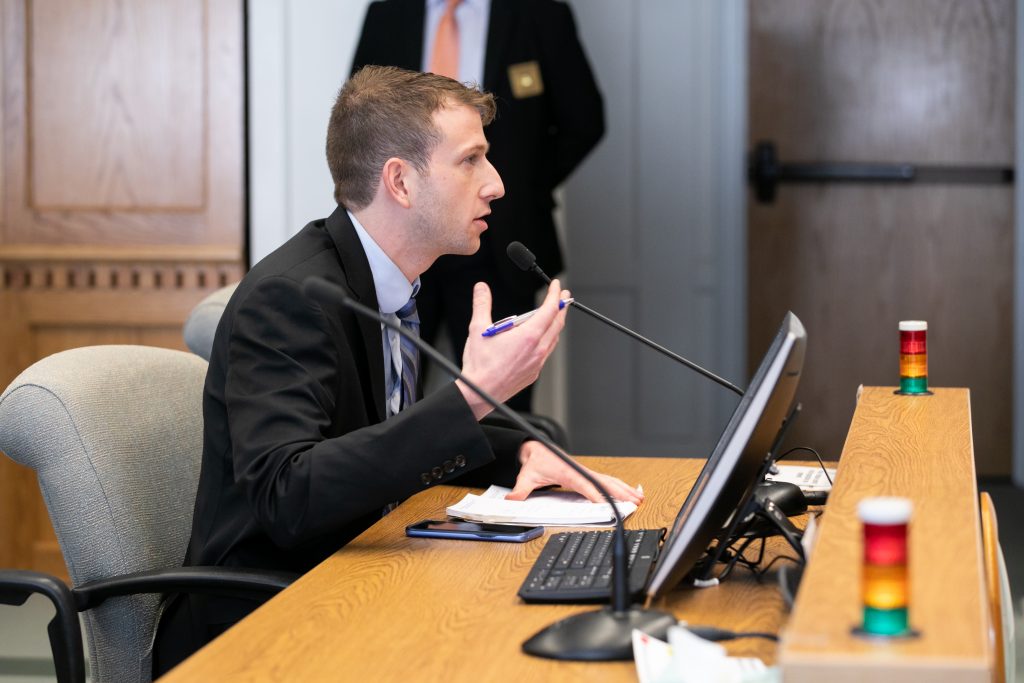 Our seatmate Sen. Joe Nguyen has companion legislation, SB 5605, which had a public hearing in the House Appropriations Committee today. His bill is the vehicle moving this policy forward, and I commend his efforts getting it this far along. We will continue supporting this measure all the way to the governor's desk.
Big Wins for Our Community
Yesterday, the Senate passed the Transportation budget, HB 1160. It includes funding for a local project in White Center. As many of you know, 4th Avenue SW is a fast moving, high traffic area with narrow sidewalks and limited crossing opportunities. The budget allocates $620,000 for a 4th Avenue SW Enhancement project, which will go towards revitalizing the streetscape by including crosswalks with fully accessible ramps, wide sidewalks safe for those using wheelchairs and strollers, in addition to new pedestrian lighting, canopy trees, and landscaped curb extension to slow down traffic for our Greenbridge constituents.
The House passed the Capital budget, which now awaits Senate action. I am happy to report that $4,400,000 has been secured for the Northwest Seaport Alliance to fully construct shore power infrastructure at Terminal 5 in the Port of Seattle. This will allow marine cargo vessels at berth to shut their engines off and plug into the local electrical grid for their needs, reducing both carbon emissions and diesel particulate matter. This would have a very meaningful effect on public and environmental health, reducing the most harmful air pollutant affecting our district.
Non-Criminal Youth Detention Centers
We know that juvenile incarceration can cause significant trauma to minors, particularly youth status offenders found guilty of a noncriminal acts. Status offenders are shackled in courtrooms, strip searched, stigmatized, removed from their families, schools, and communities in addition to being incarcerated alongside criminalized juvenile offenders. This is state-imposed trauma. That's why I'm co-sponsoring House Bill 1434, which phases out detention for noncriminal offenses by youth – as 25 other states have already done.
The Senate version of this bill, Senate Bill 5290, is now being considered in the House Rules committee. We look forward to voting for it on the House floor.
---
Thanks for reading!

---