In the 2019 session, some key environmental policies were enacted and critical investments made to act on climate, promote clean energy, and protect orcas and marine life. We've celebrated those historic milestones, and now it's time to start thinking about the work that lies ahead in 2020.
We know there's more to be done on reducing emissions, addressing plastic pollution and solid waste policies, and continuing efforts to protect our clean water and ensure the continued survival of our iconic orcas.
Here's a look ahead at what I'll be focusing on in my work chairing the House Environment & Energy Committee.
Sincerely,

Top climate issue in 2020: Addressing emissions from the transportation sector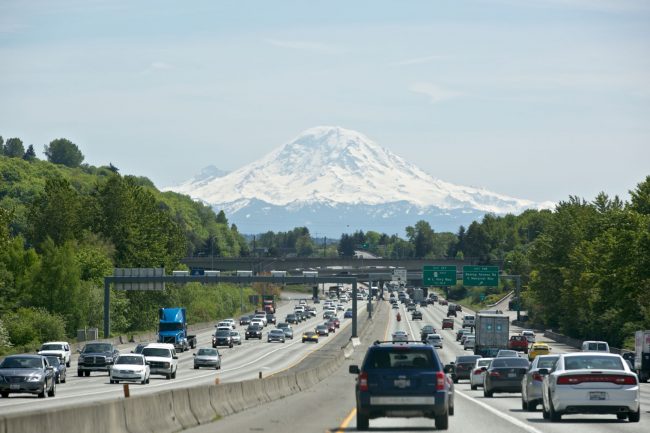 We can't ignore the biggest source of greenhouse gas emissions in our state: the transportation sector. In fact, it represents nearly half of Washington's greenhouse gas emissions. That's why I sponsored legislation last year to improve local air quality and provide economic benefits to Washington's communities by implementing a clean fuels program.
Our other west coast neighbors – Oregon, California, and British Columbia – already have clean fuels programs in place. It's time Washington joined them in adopting one.
Last year, my bill cleared the House but didn't make it to a floor vote in the Senate. I'll be pushing hard this coming session to make 2020 the year our state finally passes this critical climate policy.
Reducing plastic pollution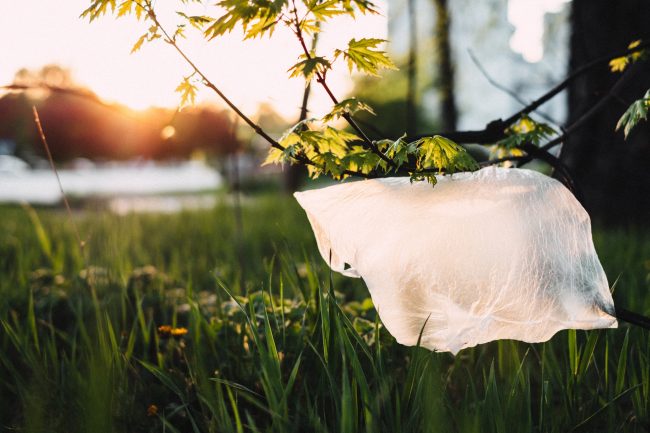 Plastic bags are convenient, but we pay a high price for this convenience in several ways. One way is that plastic bags entangle sorting lines at recycling facilities and cost recyclers money, driving a cost for all of us through our garbage utility bills. Another way is the increasing amount of plastic pollution affecting our oceans and environment.
Locally, some jurisdictions in Washington state have passed bans on single-use plastic bags, but a statewide set of standards would be simpler for grocers and retailers, and bring about a greater reduction in overall disposable bag use.
In 2019, the Environment & Energy Committee passed a bill establishing minimum state standards for single use plastic bags, but it did not receive a vote on the House floor. I expect we'll revisit the issue in 2020, and I'll be strongly supportive of getting a bill all the way through the Legislature this time. Also look for a continued discussion on ways to reduce other single-use plastics and promote viable alternatives, such as food service products.
Next steps on recycling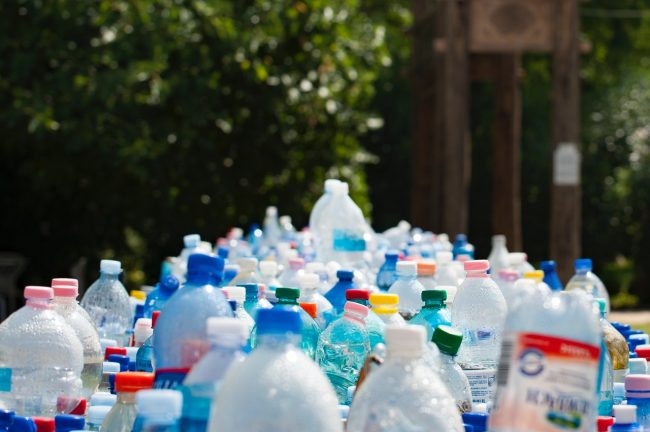 Because of policy changes in China – our biggest market for recyclables – some recyclable materials are no longer being recycled. But recycling helps reduce what goes into our landfills, and that's why I'm glad we passed a bill last session to develop new, local markets for recyclable materials.
In 2020, we'll look at additional steps we can take to increase recycling and reduce what we send to the landfill, including exploring the possibility of recycled content requirements for certain products.
Not-so-flushable wipes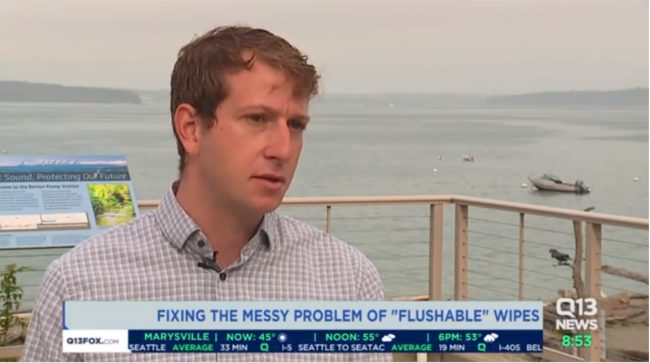 Just because something is labeled "flushable" doesn't mean it's a good idea to flush it down the toilet. That's definitely true for "flushable" wipes, which can cause major problems for household plumbing and municipal sewer systems.
I recently talked with Q13's Tim Joyce about this issue, which has led to sewage spills in Puget Sound and expensive repairs of wastewater infrastructure. It's possible state lawmakers will have to act to prevent products from being labeled as "flushable" when they actually should not be flushed at all. Stay tuned.
---