With just under two weeks left in this year's legislative session we've passed most of the deadlines that bills face before becoming law. So, what environmental legislation is still on the table?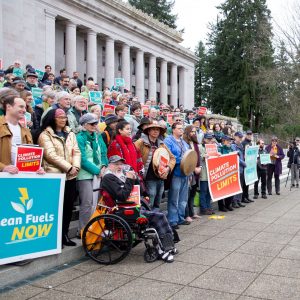 Clean Fuel Standard: Nearly half of Washington's greenhouse gas emissions come from the transportation sector. This bill gets to the core of the problem by reducing the carbon intensity of fuel — cleaner fuels mean lower emissions and better air quality for all of us. A clean fuel standard would also give rural economies a boost by creating a market for turning farm and forestry waste into biofuel. The house passed HB 1110 in the third week of session, and it's now up for consideration in the senate. I wrote more about the bill in a piece for the Seattle Times.
Gas Pipeline Leakage: We don't have much data about how many gas pipeline leaks happen annually, or what volume of gas they leak. HB 2518 addresses that problem. Methane is a powerful greenhouse gas, and leaks from pipelines cost gas customers money on their gas utility bills. This bill would require gas utilities to submit annual reports about leaks, including causes and amounts, and would include emissions created by those leaks in greenhouse gas emissions reporting. It also gives utilities more options to pay for pipeline fixes. This bill will reduce pipeline leaks and it passed out of the House with a bipartisan vote.
Reducing Plastic Bag Pollution: I talked about this bill in my e-newsletter at the beginning of session and am happy to report that it's continuing to move through the legislative process. It passed out of the House Environment & Energy Committee, which I chair, on Thursday with a unanimous vote.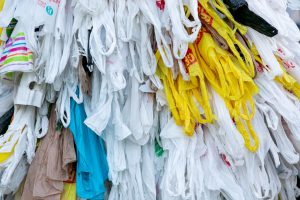 Recycled Plastics: This first-in-the-nation legislation would set recycled content requirements for plastic beverage bottles, requiring that producers of these bottles use more recycled plastic. It also helps support a strong market for recyclables, which helps keep as much plastic as possible out of landfills and out of our waters. We passed HB 2722  off the House floor earlier this session and it's now in the Senate Ways and Means Committee.
Protecting Clean Water: The biggest step we are taking this year to improve habitat for salmon is HB 1261 which would protect salmon spawning waters. Right now, suction dredges can be used to mine for gold in critical habitat for salmon or steelhead across Washington state, even in waters that WDFW has deemed too fragile for fishing. Suction dredge mining increases the levels of silt in the water and heats up our streams, killing young salmon. It stirs up mercury which is then absorbed by salmon, steelhead, trout, and everything in the food chain. This bill would discontinue suction dredge mining and other kinds of motorized mining in critical habitat for salmon, steelhead, and bull trout. The House passed this bill early in session and the Senate has voted it out of committee, the next step is a vote on the Senate floor.
---