Step One for COVID Relief: Rent relief, small business grants, schools, and vaccines!
Washington state, like the rest of the country, is facing unprecedented challenges in the wake of COVID-19. Washingtonians from every walk of life are experiencing devastating health impacts, economic loss, and social disruption caused by the global pandemic. While we have taken steps as a state to help those who are struggling, we know we need to do more to provide relief to our families and businesses so that all Washingtonians have the tools to recover.
This week, the House passed major relief to support Washington's community and economic recovery. Step One of the Democratic plan, HB 1368, distributes $2.2 billion in federal funding to ease the financial hardship of struggling renters, small restaurants and other neighborhood businesses, school districts, uninsured and underinsured individuals, and Black and Brown communities, which have been disproportionately hurt during the pandemic.
HB 1368 includes:
$365 million in rental assistance;
$52 million for food, cash assistance, and Temporary Assistance for Needy Families (TANF);
$714 million for schools to address learning loss, keep teachers on the payroll, and to help schools get ready for students to return to the classroom;
$146 million to support all Washingtonians, including $70 million for long-term care and developmental disabilities programs and $6 million for health care for those who are underinsured and uninsured. The plan also includes $65 million for immigrant relief assistance and $5 million for grants to provide emergency financial aid for undocumented college students;
$240 million in small business grants similar to the grants that went out last year.
HB 1368 also includes $618 million for vaccine administration, contact tracing, and testing so that we can make it through the coming months as safely as possible.
All people in our state should be able to recover from the impacts of this pandemic, and this legislation is a critical first step in that process. The bill is now headed to the Senate for consideration. I look forward to seeing it on the Governor's desk and voting on the next steps in our plan to help more people in Washington!
Unemployment Insurance Relief for Small Businesses and Workers
Our offices receive emails and calls on many different issues daily but this year, of course, the coronavirus and its consequences have taken center stage. We have heard from many business owners who are facing unprecedented hikes (up to 500 percent in some cases!) in their Unemployment Insurance premium tax bills, and from struggling workers whose unemployment benefits are just not enough to support their families.
The urgency of this matter could not be overstated. We had to do something, and we had to do it right away. So the first week of session, the chairs of the labor committees in both chambers introduced bipartisan identical bills (SB 5061 / HB 1098) to bring relief for both businesses and workers. Both the House and Senate passed this bill last week and it is now heading to the Governor's desk.
Business-owners will breathe more easily seeing the reductions in their UI tax bills due in April, and the state's hardest-hit lowest-wage workers will see a 5 percent raise in their unemployment benefits. This means people who make between $21,000 and $27,800 annually will receive a larger share of their weekly wages in benefits.
For the details and information on how the bill will better prepare our state for the next health emergency, as well as rebuild Washington's Unemployment Insurance trust fund, please go here.
---
Note from Eileen:
The Washington State Wealth Tax

Graph: Institute for Taxation and Economic Policy
Washington is an economic and social leader in our country, but that's at risk because we have massive wealth inequality and a tax structure that perpetuates it. Washington's regressive tax structure unfairly burdens our lower and middle-income earners disproportionately, forcing working families to fund fundamental community services.
Last week, Representative Frame introduced legislation to the House that would improve the equity of Washington's tax code by creating the Washington State Wealth Tax. I am a proud cosponsor of HB 1406, The Washington State Wealth Tax, which narrows the existing tax preference that exempts all intangible property and assesses a modest one percent tax only on an individual's financial intangible assets, such as publicly traded options, futures contracts, stocks and bonds, in excess of $1 billion.
With an estimated 100 billionaires residing in Washington state, this tax would generate roughly $2.25 billion per year. Some of the revenues generated by the Washington State Wealth Tax will be used to offer credits against taxes paid disproportionately by low- and middle-income families and small, start-up and low-margin businesses. Revenues generated by the Washington State Wealth Tax will also be used to fund other critical services, such as education, child care, public health, housing, public safety, and other vital government programs and functions.
The people of Washington deserve an equitable tax system and I am glad to see this bill introduced, as it is a step in the right direction and away from our historically regressive tax structure.
Restoring rights to the formerly incarcerated
Over the last few weeks, many of you have reached out to me to express your support for restoring voting eligibility to those formerly incarcerated individuals convicted of felony offenses. Though Washington state currently allows those with felony convictions the opportunity to have their voting rights reinstated, the process requires multiple steps.
HB 1078, which has passed out of committee and is now waiting for a vote off the House floor, seeks to simplify the process by restoring the voting rights for those formerly incarcerated individuals convicted of a felony who are not in total confinement under the jurisdiction of the Department of Corrections. This legislation also removes previous provisions that allowed voting rights to be revoked upon failure to pay legal fees.
If passed, HB 1078 will require the Secretary of State to review a list of persons ineligible to vote due to a felony conviction against a list of registered voters once a month, rather than the current requirement of twice a year. I support this bill and hope to see it brought to the House floor for a vote, and Joe is a co-sponsor of this legislation.
This legislation takes significant strides in expanding voter eligibility and advancing equity in our state. It will restore many Washingtonian's voting rights and increase opportunities to engage in the democratic process.
---
Note from Joe:
Environment & Energy Highlights for 2021
As Chair of the House Environment & Energy Committee, I work closely with environmental activists, Native American tribes, business, and the community on legislation to make Washington cleaner, greener, and healthier. Here is a snapshot of some of the most important legislation I am working on in the environmental space this year.
HB 1091 Low Carbon Fuel Standard

Photo credit: California Fuel Cell Partnership
Washingtonians have long demanded strong action to confront climate change. The transportation sector makes up 45% of the emissions in Washington State. In order to truly take action on climate change, Washington must follow its neighbors on the West Coast and adopt emissions standards for transportation fuel. I have introduced a low carbon fuel standard (LFCS) for the past couple of years, but after this year's devastating wildfires, we are finally gaining the momentum we need to join Oregon, California, and British Columbia in regulating our state's single largest source of emissions.
This bill will not only make our state cleaner and reduce emissions. It will also spur economic activity and growth. Washington can become a leader in producing and exporting clean, green biofuels. Corporate entities like Alaska Airlines and others like the Port of Seattle recognize that we are falling behind in the race to develop a biofuels industry. The LCFS will reduce emissions in Washington and also create sustainable, living wage jobs.
Hydrofluorocarbons (HFCs) are powerful greenhouse gases that are mainly used for cooling and refrigeration. They are one of the fastest growing greenhouse gases and while still a small proportion of overall greenhouse gases, they are roughly 1,400 times more damaging to the climate than carbon dioxide.
The Legislature took a big step in regulating HFCs in 2019, but this legislation will go farther by setting a maximum global warming potential threshold and by applying regulations for ozone depleting substances to HFCs. It also directs the Department of Ecology to set up a refrigerant management program to safely manage and dispose of HFCs going forward.
HB 1075 Regulating Greenhouse Gas Emissions from Rideshare Companies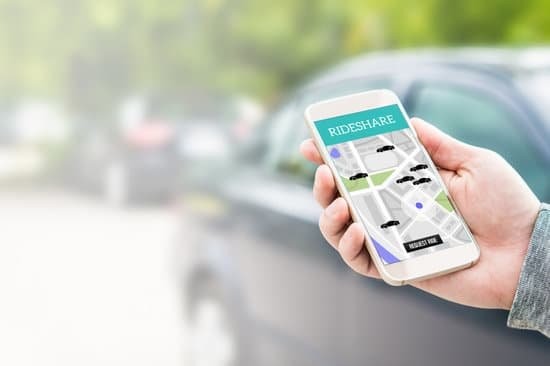 It only takes a short drive around Seattle to see how much Uber and Lyft have changed the landscape of urban and even suburban transportation over the last decade. Now is the time for these rideshare companies to take responsibility for their emissions impact. I am proud to be working with my fellow Seattle Representative Liz Berry to support legislation to require rideshare companies to do their part to reduce greenhouse gas emissions. Her bill, HB 1075, requires rideshare companies to record their miles driven and greenhouse gases emitted. That information will be submitted to the Department of Ecology who will set emissions reduction targets that rideshare companies will have to make a plan to meet. Rideshare companies are becoming a bigger part of the transportation landscape. Everyone needs to do their part to tackle climate change, and these multi-billion dollar companies are no exception.
Thanks for reading!

---