Washington has three different budgets. Although they each fund a different function of state government, together they are a vision for the future of our state.
The capital budget, sometimes called the construction budget, is how the state invests in buildings and other long-term assets. The transportation budget is how things like roads, ferries, and bridges are built and maintained. Finally, the operating budget is the largest of the budgets and pays for everything else, including behavioral health, education, social services and many other important programs. The budget teams have been hard at work since the beginning of session developing budget proposals, and earlier this week, the House Democrats announced the proposals for all three budgets.
Read below for more information, or tune in to TVW to watch Monday's press conference which covers all three budgets.
---
Making investments in our state
We are working to contain costs, but as our population continues to grow, so does the traffic on our roads, the number of students in our classrooms, and our overall cost of living. The budget back-fills the Legislature's obligation to fully fund K-12 public education, which has absorbed most of the newly generated state revenue over the past few years.
In addition to our continued investment in public education, we are funding critical areas of the state budget, including behavioral health, affordable housing, environment, and a new Workforce Education Investment.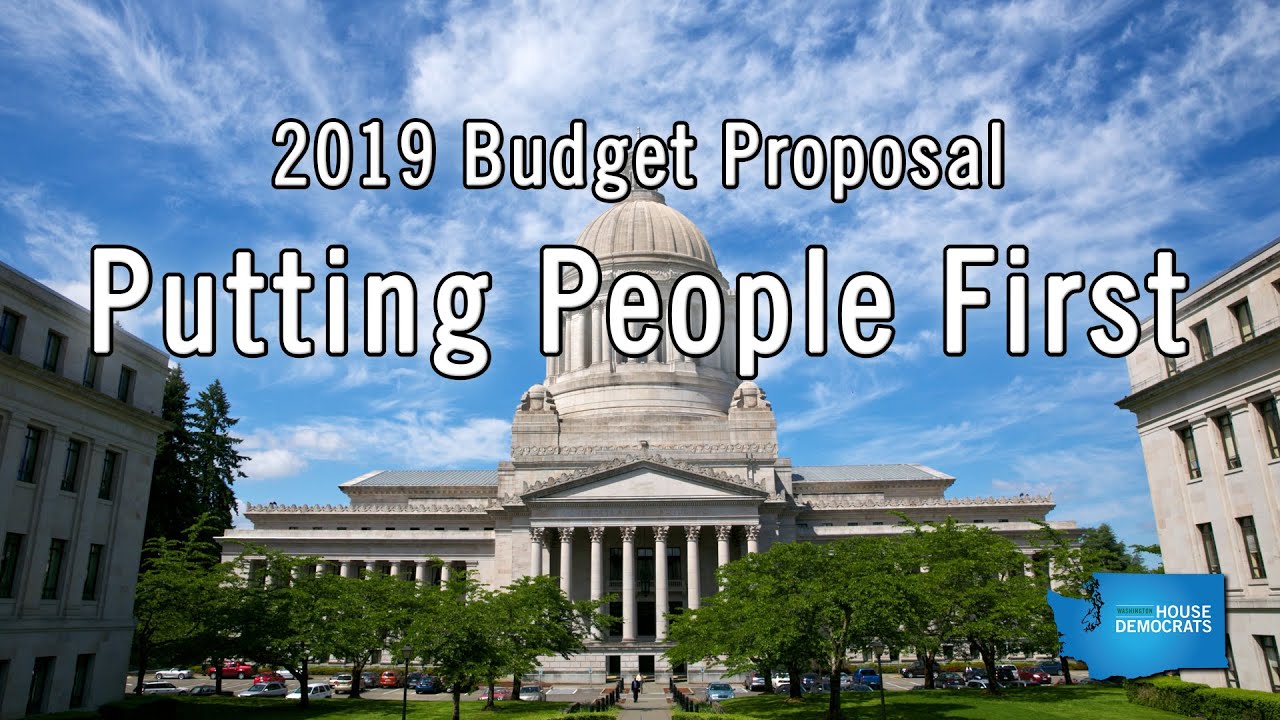 You can read an overview of the entire budget proposal, but I wanted to highlight the following investments included in the two-year operating budget:
$643 million for K-12 public schools to fulfill the promise to fund health care coverage for school employees, fund special education, provide levy assistance in low-property value areas, and support student mental health and safety;
$206 million for behavioral health investments, including expanding community behavioral health capacity and services;
$119 million to expand access and affordability of early childhood education and childcare, and improve child welfare services; and
$608 million for the new Workforce Education Investment, which expands the Washington College Grant, prioritizes expansion of career pathways programs to guide students through community and technical colleges, and increases capacity within higher education institutions for high demand fields, like computer science, engineering, nursing, and medicine.
$34 million, in addition to the $155 million in the state capital budget, to invest in affordable housing and homelessness services, including permanent supportive housing, youth homelessness prevention, and the Housing and Essential Needs Program.
---
Building schools, affordable housing and more
The proposed capital budget also makes significant investments in schools, housing, environmental protections, and behavioral health capacity. The budget includes $1.1 billion to build public schools, $155 million for affordable housing, $463 million to help salmon and orcas, and $117 million for community behavioral health facilities. These projects won't just help address many of the pressing issues our state is facing, but will also put people to work all over Washington.
You can look at the full details of the construction budget proposal, as well as use the mapping tool to find information about specific projects happening in our area.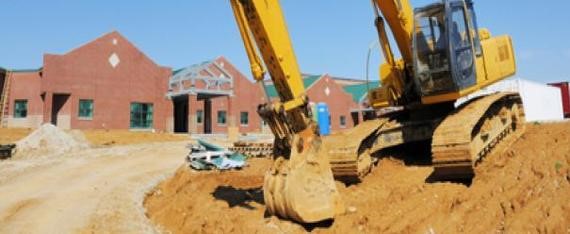 ---
Keeping our growing population on the move
Washington's economy is booming and with it has come an explosion in our population. However, this growth is straining our transportation system. The transportation budget proposal makes investments in each part of the state to get people where they need to be and get goods shipped around the world.
The $10 billion budget invests in new ferries, a new bridge connecting Washington and Oregon and includes major funding to remove fish-barriers on state roads as part of the broader solution to helping our struggling orca population.
You can look at the full details of the transportation budget proposal, as well as use the mapping tool to find information about specific projects happening in our area.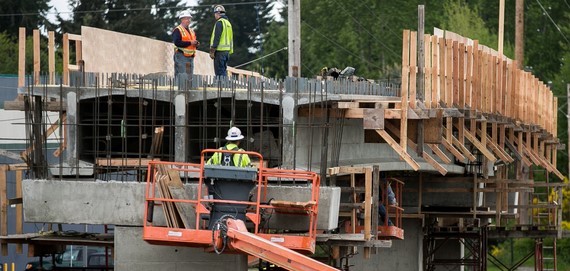 ---
As always, please reach out if you have questions, comments, or ideas.
All best wishes,



Roger Goodman
Representative, 45th District
Washington State Legislature
---