OLYMPIA – On April 17, Governor Inslee signed legislation into law that establishes the Cooper Jones Active Transportation Safety Council. The council continues the work of both the Pedestrian Safety Advisory Council and the Cooper Jones Bicyclist Safety Advisory Council to review and analyze data related to pedestrian, bicyclist, and other non-motorist fatalities and serious injuries throughout the state and identify opportunities for safety improvements.
Both the Pedestrian Safety Advisory Council and the Cooper Jones Bicycle Safety Advisory Council bring together law enforcement, public health officials, traffic engineers, and roadway users to study the traffic safety issues faced by their respective constituent groups and make recommendations to keep communities safe. The two councils are set to expire this year. Senate Bill 5710 reauthorizes the work of both groups, but within one entity, increasing efficiency and cutting costs.
"By continuing this work, we're ensuring that valuable information that can save lives is being shared between communities across our state," said Rep. Shelley Kloba, D-Kirkland, sponsor of the House companion. "Often, lessons learned from a tragic incident in one community can spur improvements in others, increasing safety for everyone on Washington's roads. "
The council is named for Cooper Jones, who was killed at the age of 13 while riding his bike. His parents successfully advocated for bicyclist safety legislation after his death.
"I think it's critical that we kept Cooper Jones' name attached to the council," Kloba said after the bill signing. "It serves as a reminder of how important this work is, and that behind the data are real people who have suffered injuries or devastating losses due to preventable collisions."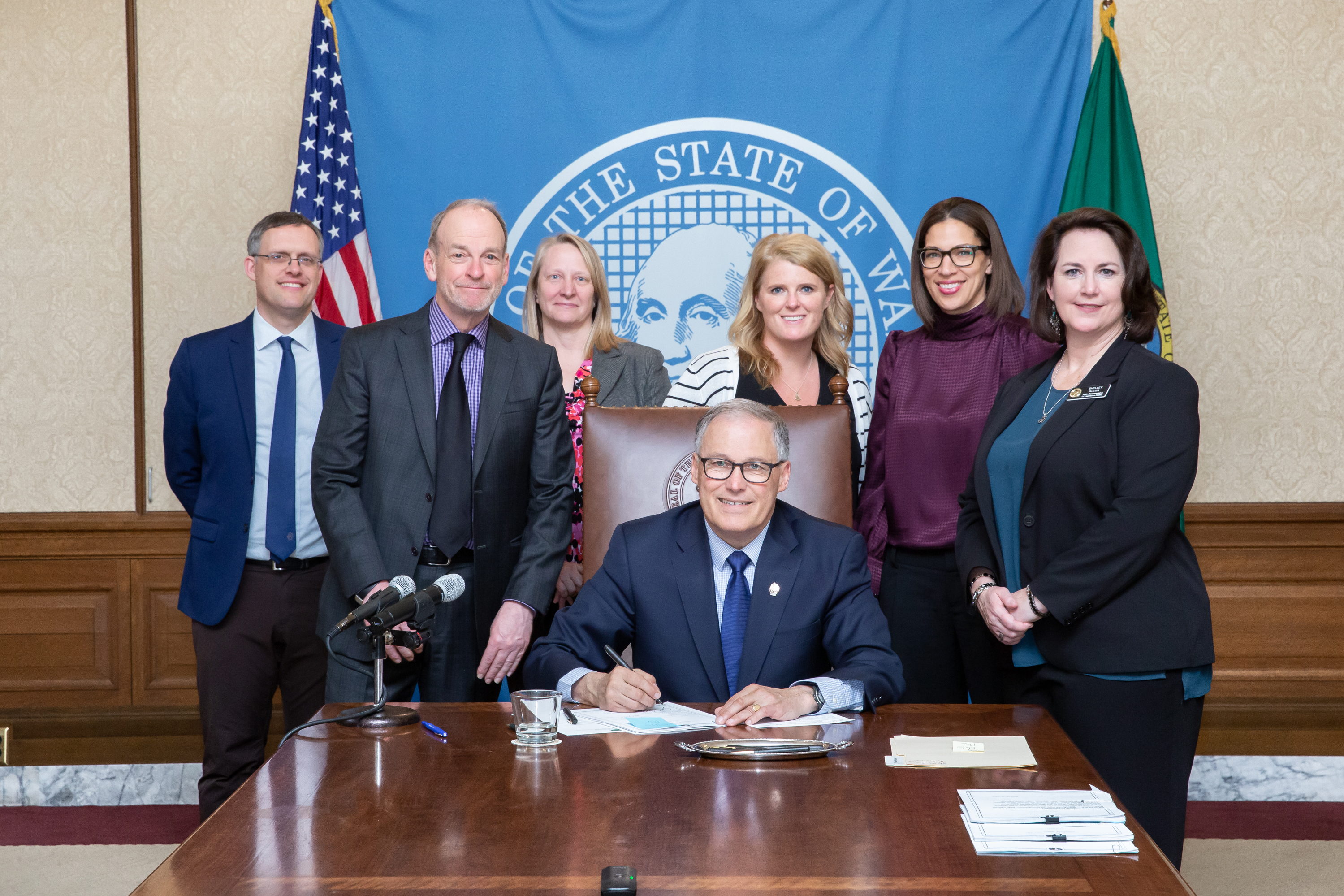 ---