Coronavirus update
Washington state is experiencing an increase in cases of the coronavirus (COVID-19) and it is anticipated that the virus will continue to spread. There have been several deaths. My deepest condolences and thoughts go out to the people who have lost loved ones to this illness.
In light of the evolving situation regarding COVID-19 (Coronavirus) I want to make sure the public knows the appropriate contact information for King County Department of Public Health, the Snohomish County Department of Public Health and the Washington State Department of Health. I understand the concern surrounding this disease and want to share the most up-to-date and relevant websites and contact info, please direct your requests for information to these departments.
For more information about COVID-19 in Washington, please visit the Department of Health's website. The Department of Health has a coronaviral hotline, (800) 525-0127. Additionally, here are the recommendations from the State Department of Health.
Wash your hands often and avoid touching your face.
Stay home when you're sick.
If you are sick and wondering what to do, call your healthcare provider before you go to a clinic or emergency room. #Callfirst
Show compassion and support for individuals and communities most closely impacted and anyone who might be sick.
Get prepared in case for a COVID-19 outbreak in your community. We have resources at https://www.doh.wa.gov/Emergencies/Coronavirus#beprepared.
What we are doing in the Legislature
In the Legislature, my colleagues Reps. Eileen Cody and Joe Schmick, the health care leads in the House, have offered a bill to transfer $100 million to get state agencies and local governments the necessary funding to respond to COVID-19. It also will give the Department of Social and Health Services funding to increase nursing staff to help address this growing need. We'll continue to work with DOH, DSHS, and other state agencies to identify what the Legislature can do to ensure we have the necessary resources. We are all in this together. Please make sure to follow the DOH recommendations to keep yourself healthy and keep up on latest information via the social media channels above. I'll keep you updated on the status of our efforts in the Legislature to respond.
Thank you!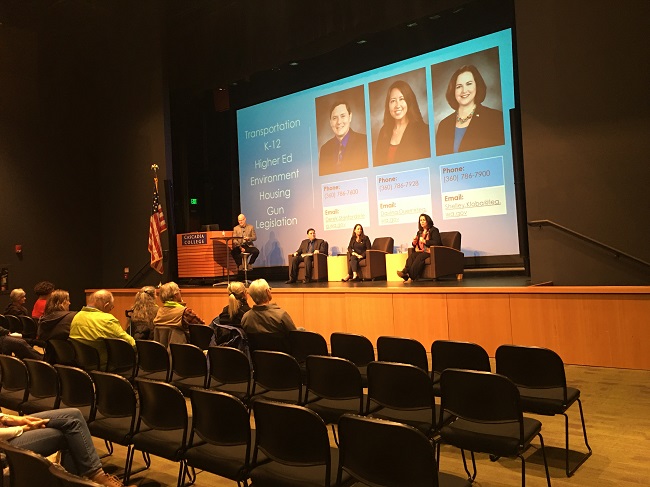 Thank you to everyone who came out for our Town Hall on February 22nd at Cascadia Community College! It was a wonderful chance to answer your questions and hear about your concerns. Since we did not get time to answer all of the questions that you submitted, I thought I would take this opportunity to answer a few of the questions that we did not get around to.
What is the benefit to Washington to expanding legal gambling to allow sports gambling? Why limit the expansion of sports gambling to only tribal casinos?
With the Supreme Court's decision invalidating the Professional and Amateur Sports Protection Act which had served as a blanket ban on state sponsored sports betting in 2018, the market for legalized sports gambling has steadily increased. Recently, the Oregon Lottery developed a mobile app that allows you to place sports wagers on your phone. A modest expansion of legal sports gambling can benefit Washington in several ways. Providing a legal, honest, well-regulated option will keep gambling dollars out of the illicit market and in the Washington economy as opposed to losing them to illegal entities or Oregon's legal sports gambling.
We chose to allow sports gambling only through tribal casinos for several reasons. First, we must honor the treaty agreements that are in place between our sovereign nations.  Second, tribes are a trusted partner with a good track record and relationship with the Washington State Gambling Commission. Third, Washington's tribal casinos have an excellent history of investing in the community and the state. Finally, we believe that limiting sports gambling to tribal casinos represents a moderate expansion of gambling. The anytime/anywhere nature of Oregon's approach would be tantamount to a huge expansion. We are well aware of the risks of problem gambling and offering this option at the casinos will provide a legal outlet for sports gambling but also ensure that it is not become too pervasive. This bill passed out of the House with overwhelming bipartisan support.
What is your opinion on Boeing's request to rescind the huge tax breaks they demanded and received only a few years ago?
The Legislature negotiated and passed tax breaks for Boeing in 2004 and 2013. While I was not part of these decisions, it is undeniable that Boeing is a major contributor to Washington's economy. Boeing's request to remove the tax breaks was brought about by a World Trade Organization decision that would have allowed the Europeans Union to impose tariffs on Boeing jets because it found that the tax breaks Washington provides create an unfair trade advantage. In order to prevent these tariffs, Boeing is asking us to remove the tax breaks which it leveraged from the state 16 years ago. This could potentially be beneficial for the people and taxpayers of Washington. When Boeing does well, Washington prospers, so it is important that we do what we can to help Boeing succeed on the international market. In this case, Boeing is asking us to tax them more. This will provide more revenue to invest in affordable housing, education, and behavioral health.  At the same time, I have concerns about the aspect of the legislation that would allow Boeing to revert to its previous tax breaks should the WTO issue be resolved. You may hear of this as a "slapback" provision. Additionally, were the state to restore this tax preference, I would want to see more meaningful metrics for measuring the number of Boeing jobs in WA as a part of that reinstatement.
What bills to control gun violence still have a chance of being sent to the Governor?
There are still several very important measures to combat gun violence alive this year.
HB 2305– Vulnerable Adult Protection Orders and firearms- This bill allows a judge to temporarily order someone who has a Vulnerable Adult Protection Order filed against them to surrender their weapons. Currently, VAPOs are the only protection orders where a judge cannot order the surrender of weapons. This will add a layer of protection for vulnerable adults.
HB 2622– Ensuring compliance with orders to surrender weapons- This bill creates a process for courts to hold accountable abusers and others who have failed to surrender weapons as ordered. This will protect survivors of domestic violence and those at risk of suicide.
HB 2623– Firearm prohibition for animal cruelty and brandishing a weapon- Studies have shown a high correlation between people who abuse animals, domestic violence, and firearms crimes. This bill will add animal cruelty and unlawfully aiming a weapon to the list of crimes that prohibit a person from possessing a firearm.
SB 6288– Office of Firearm Safety and Violence Prevention- Created an office to study the causes of gun violence and work with doctors and researchers to coordinate and promote evidence-based strategies to reduce gun violence.
The voters of my district have overwhelmingly approved other gun violence prevention measures that were on the ballot: I-594 Closing Gun Show loopholes by 64% and I-1491 Extreme Risk Protection Orders by 74%.  While this means that not ALL voters agree, it does give me a strong sense of what my voters think of such commonsense measures to keep guns out of the hands of those who would seek to do harm to innocent people.
Like my new Facebook page!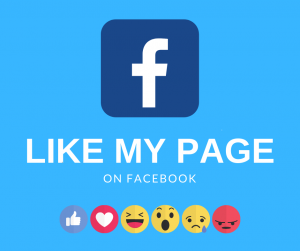 Technology has changed the way we communicate, which is why my office has created a new legislative Facebook page. Follow my page, Rep. Shelley Kloba, for the most recent happenings at the Capitol!
Supplemental Budgets
Last week the House passed its supplemental Operating and Transportation Budgets. The proposed Capital Budget is up for a vote today.
Highlights of the Operating Budget include:
Another $100 million for the Housing Trust Fund to build more low-income housing.
Investing $122 million into our health care system by raising Medicaid rates for health care providers.
Raising the rates of childcare providers and expanding access to ECEAP by $122 million.
Investing an additional $199 million in K-12 education including $51 million for counselors in high poverty schools.
Funding additional law enforcement academy capacity to train an additional 330 officers a year and make sure that newly hired officers are not waiting for long periods to attend the academy.
Transportation Budget:
The passage of I-976 will lead to major revenue problems for our Transportation Budget in the future. However, we were able to find ways to ensure that the most vulnerable people did not get left out in the cold in this year's budget. Of particular concern to me was special needs transportation, which can be a lifeline for those that rely on it. We were able to preserve funding for all of those programs. The Legislature was also able to restart all of the projects that the Governor paused with the passage of I-976, but no new projects have been funded. While we were able to avert short term harm, next year legislators will have to deal with the long term revenue issues that our transportation system faces.
Capitol Budget:
This year's Capitol Budget calls for $155,000 for Bothell Landing's new pedestrian bridge.
Laying down the rules of the road for testing autonomous vehicles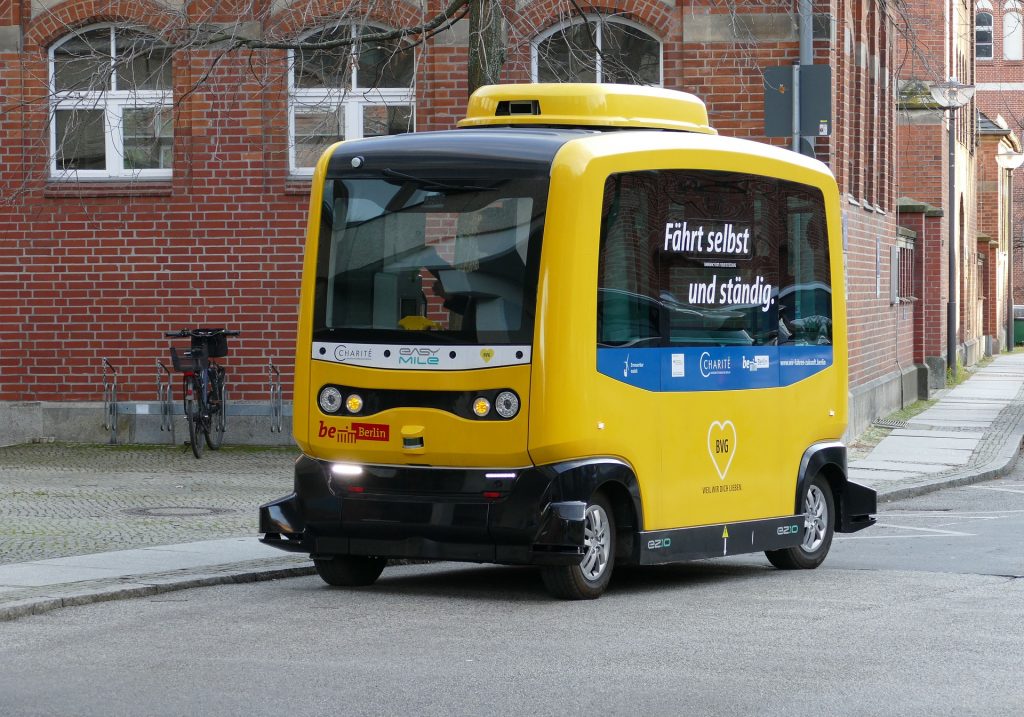 Washington has always been a leader in adopting new technology. In keeping with that tradition Governor Jay Inslee issued an executive order in 2017 authorizing a pilot program for testing autonomous vehicles. There is currently very little required of companies who participate in this program with regard to accountability and transparency.  As more companies take advantage of this pilot program, the Legislature is taking action to make sure that all Washingtonians are protected.
Legislation I introduced, House Bill 2676, lays down a set of guidelines that companies testing autonomous vehicles in Washington must comply with. The new law would require companies testing autonomous vehicles to register with the Department of Licensing (DOL); carry an umbrella liability insurance policy that covers a minimum of $5 million per incident caused by an autonomous vehicle; inform local law enforcement agencies of testing that will occur in their jurisdiction; and report all collisions and moving violations involving an autonomous vehicle to DOL. The bill also requires DOL to make this information available to the public, provide the Legislature with an annual report of all incidents, and allows DOL to charge companies a small fee.
This bill makes sure that companies testing autonomous vehicles have an appropriate amount of insurance in case anything goes wrong. It will also provide lawmakers with the information that they need to craft appropriate policies to someday make self-driving cars a reality.
The bill passed the House on Wednesday, February 19th with bipartisan support. It passed the Senate Transportation Committee on March 2 and will now be considered by the full Senate.
---