International Women's Day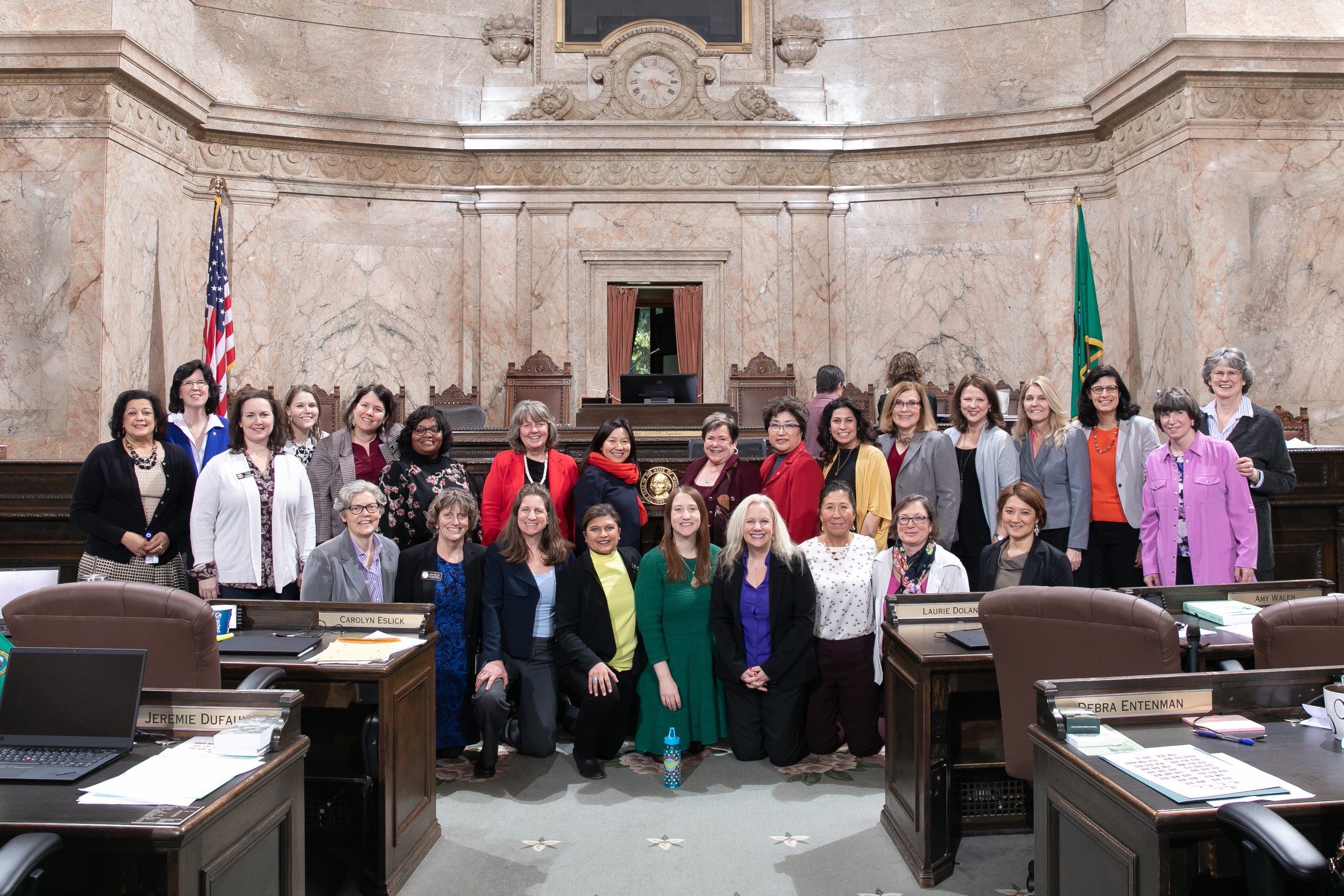 On Friday, the House celebrated International Women's Day with a group picture of the House Democratic Women legislators. Today, I want to provide an update on a few pieces of legislation to support women in our state.
Eviction protections pass the House!
I'm so excited to share the great news that the House has passed House Bill 1453 which provides tenants with significant eviction protections. This is part of our plan to address the statewide housing affordability and homelessness crisis with legislation to Build More, Build Up, Build Better, and Build Stability.
Recently, the Seattle Times covered the story of a tenant in Seattle who was evicted for just $2.  According to Losing Home, a report by the Seattle Women's Commission and the Housing Justice Project, over half of evictions for nonpayment were for one month of rent or less. It also found that women were more likely to be evicted over small amounts of money, especially where the tenant owed less than $100.
The bill extends the 3-day notice to pay or vacate to 14 days—an additional pay period for many people—ensuring that families have a little bit more time when they fall behind on rent. There is no other situation where a person or family could lose something so critical, so quickly, and evidence shows that evictions are a leading cause of homelessness.
Finding missing Native women and Native American Voting Rights
This week the legislature made great progress on legislation to improve Native American voting rights and to address the sorrowful problem of missing Native Women.
Last year, the legislature passed a bill that addressed the fact that, across the state and the nation, no databases account for missing and murdered Native American women. Following the passage of that legislation, the Washington State Patrol made stops across the state and heard from people whose family members are missing. Not wanting to wait until June for the report required by the previous legislation, this year we are taking additional action with House Bill 1713, which provides increased coordination between Tribal governments and the State Patrol, and directs the Patrol to develop best practices for responding to cases of missing Native American women and Indigenous people. We passed the bill unanimously.
Sponsored by Sen. John McCoy, Senate Bill 5079 would permit specific privileges for Native American voters living on tribal lands. This legislation is vital, as some reservations do not use standard home addresses, which creates a barrier to voter registration. Additionally, it is not uncommon for the closest ballot drop box to a reservation to be up to 100 miles away. Native Americans will soon be able to use designated tribal building addresses and federally recognized tribal ID cards for voter registration.
Getting closer to equal pay for equal work
Last year we passed the Equal Pay Opportunity Act, which prohibits pay secrecy policies, allows discussion of wages, requires equitable access to career advancement opportunities, bans retaliation against workers that ask for equal pay, and offers administrative options as well as damages if private action is pursued.
This session, we are following up with a bill that promotes equity and economic equality by prohibiting employers from asking an applicant's salary history.
On the surface, it may seem harmless to ask how much a person made in previous jobs, but this practice can keep wages down over an entire lifetime, particularly for women and people of color. Requiring salary history and linking new wages to old wages perpetuates this gap.
House Bill 1696 will prohibit employers from asking applicants what their wages were in previous jobs and will require employers to provide a wage scale or salary range when requested.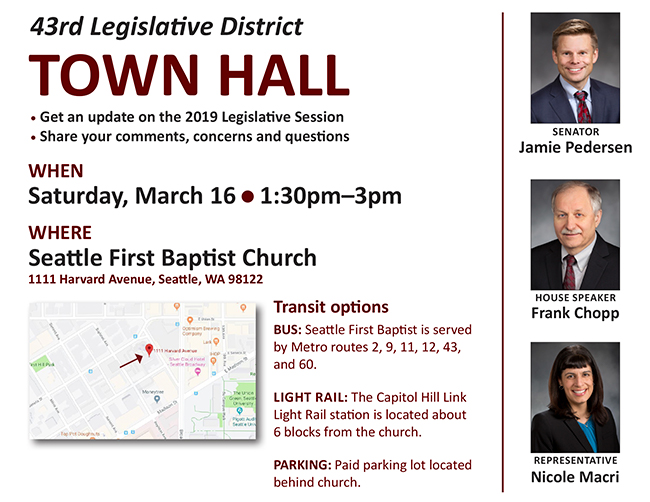 ---