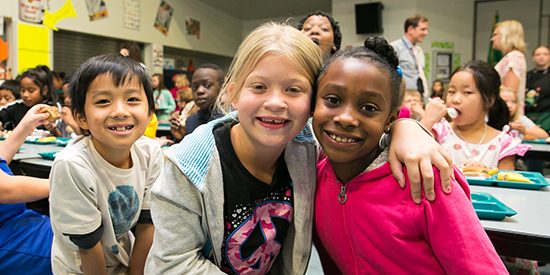 OLYMPIA—Hungry kids struggle to learn. 
That was the simple message of Rep. April Berg (D-Mill Creek), who wrote legislation to make sure no child in our state's public schools would go without food during their school day. 
"Before the pandemic, one in six children in our state lived in a food-insecure household," Berg said. "Now, it's one in four kids. One in four. And families of color are one-and-a-half times more likely to go hungry." 
Berg introduced House Bill 1342 to finish the job of making sure students in our public schools aren't trying to learn on an empty stomach. The legislation builds on the work of previous laws like Breakfast After the Bell. 
Almost half of all students in our public schools were enrolled in subsidized meals before the COVID-19 pandemic hit, Berg said. 
Her legislation eliminates the last barrier to every student getting meals during their school day: the lunch co-pay. The legislation passed the House with a strong vote of 95-1. It will now be considered by the senate. 
"This bill lets us continue feeding hungry students in every school district across our state," Berg said. "That's the smart thing to do, and the right thing to do, so that all of our students have the chance to study hard and succeed in school and in life." 
---