Dear friends and neighbors,
With the legislative session now over, I would like to invite you to attend a "State of the District" event this Saturday, May 8, at 11:00 a.m.  I will be joined by a special guest panel to discuss the past legislative session, local projects in the district, and an overview of laws we passed on issues like police reform and the environment.
If you have specific questions you would like to ask, you can submit them ahead of time by clicking this link and submitting them here at this form.
Please join me this Saturday at 11:00 a.m. at one of the links below.
I look forward to your questions and comments.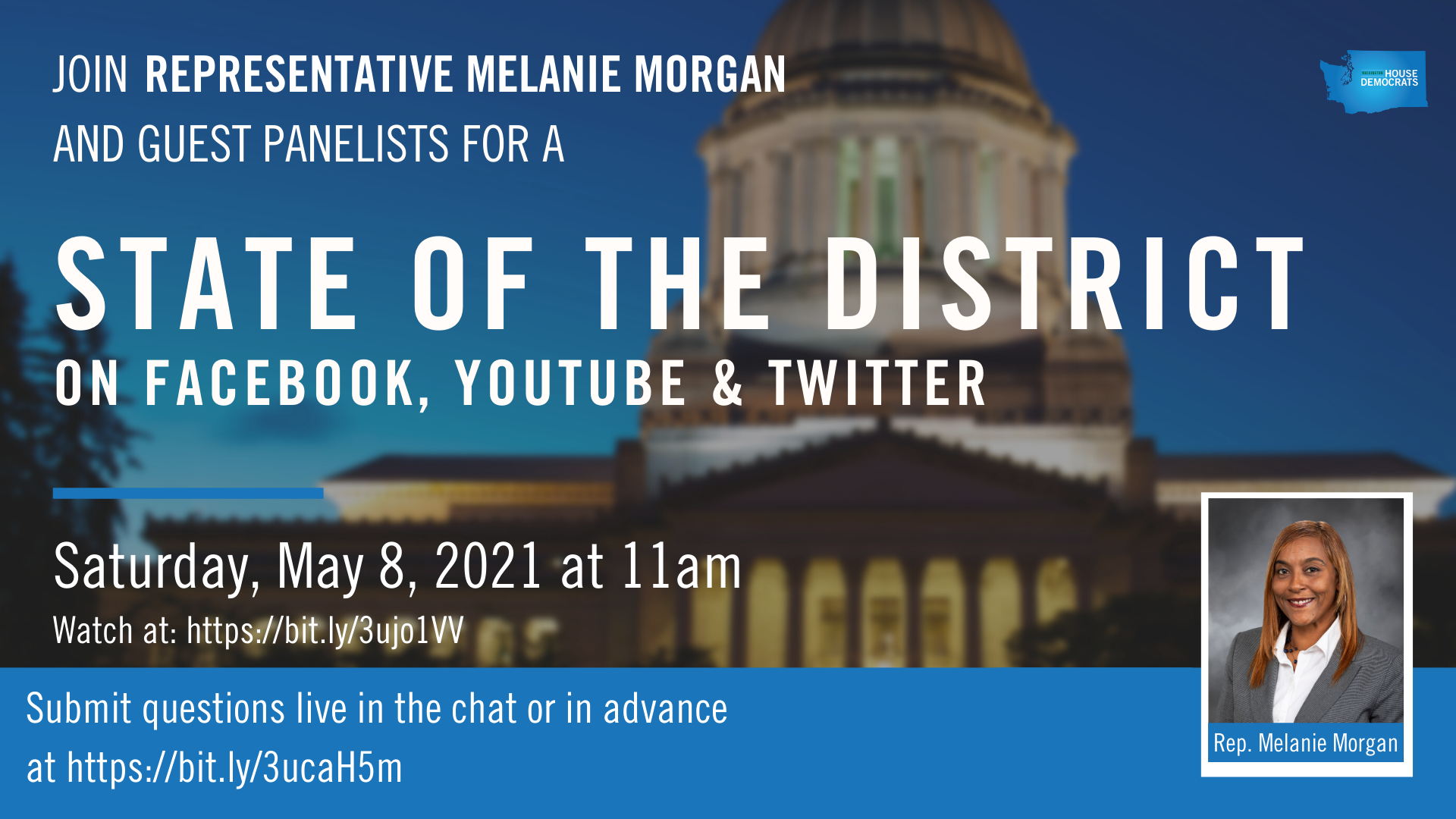 ---