As I wrap up my second month serving as your state representative I wanted to reach out and share what I've been working on this session. The work in Olympia has been intense but gratifying,and I'm honored to represent some of the most amazing, vibrant, diverse, and beautiful parts of Washington. We've had a lot of work to do in this 60-day session, but I've been focusing on the issues I've heard loud and clear from folks all over the 40th district.
Housing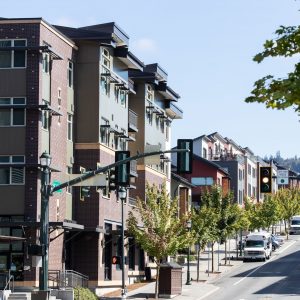 Cities and counties all over Washington are experiencing a housing crisis and our region is no exception. This session we're looking hard at the barriers people face while finding housing, and one of the biggest concerns we've heard is high up-front move in costs, which can sometimes exceed a full month's rent. Just spreading these costs out over a couple installments can make a world of difference for folks struggling to afford housing. HB 1694 would do that, I was proud to vote for it on the House floor & now it's heading to the Governor for a signature.
We're also working to give our local governments more authority to address the housing crisis. Cities across the district are asking for the ability to raise funds for affordable housing. While the housing crisis is a statewide problem, solutions will be different in every place. This session we've passed HB 1590, which gives local governments a funding source to create solutions that work for their cities.
Climate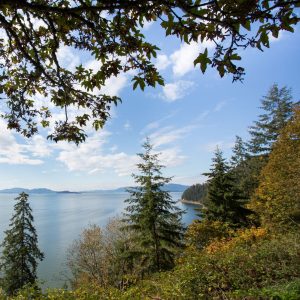 We are in a climate emergency. The longer we take to address it, the worse the impacts will be. One of my biggest priorities this session is helping to pass a low carbon fuel standard. Transportation makes up nearly half of Washington State's emissions, without serious reductions in this sector we won't be able to meet critical emission reduction goals.
We have also moved forward to implement zero emissions standards for vehicles. Based on the rules working well in California, this law will bring more models of electric vehicles to Washington and give consumer more choices for clean cars.
We also need to make sure that the goals we're trying to meet will get us the results we need. We haven't updated our emission reduction targets since 2008, and they're lagging behind current climate science. We recently passed HB 2311, which would align our climate goals with international treaties and current science.
Public Health
We are all tracking the corona virus outbreak carefully. Last week the House approved up to $100 million in emergency funding to support our partners in the state and local Health Departments. Please check out the Washington State Department of Health website if you have any questions.
And Much More
While I've been working on these issues, there's also a lot of other important legislation. We're increasing labor protections for our most vulnerable workers, making our state safer for people without documentation, ensuring all health plans provide full access to reproductive care, and much more. I'm also working closely with the other legislators from the 40th district to make sure we're doing the best we can for you.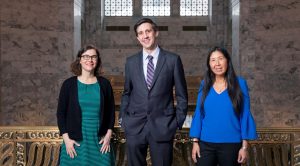 I'd love to hear more from you in the coming weeks and months; I'll be around district and looking to connect with constituents. We're following the advice of the health officials and canceling the planned town hall meetings. But I will be eager to connect in small groups, by phone and online. As we adjust these plans more details will be available here.
I'm so thankful for the opportunity to serve you all,
-Alex

---