Friends,
Serving as Deputy Majority Whip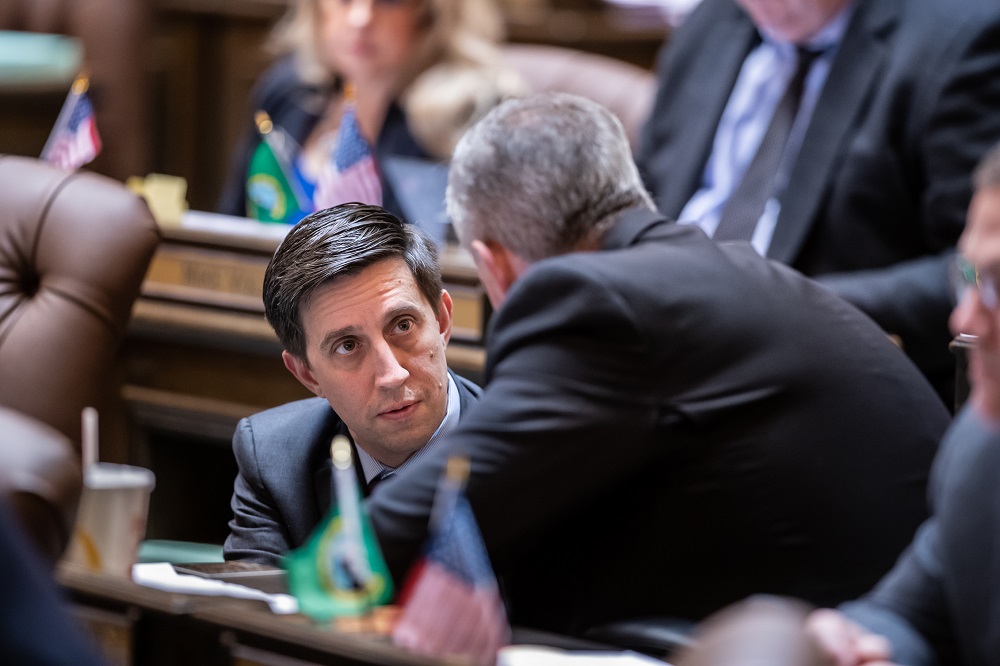 This year I was appointed to serve as the Deputy Whip for the House Democrats. I've been in this new role for almost two months now and I thought I'd share a bit about what it is like and what I've learned.
Alongside the Whip and the Assistant Whips, I'm responsible for testing the water and determining whether other Democrats have concerns about bills before we advance them. If you've watched movies about Lynden Johnson, you might think that a whip is responsible for persuading other members to vote with the party, sometimes with threats, bribes, and cajoling. That's not really how we do it in this Washington. Our goal is to understand concerns before the vote starts, while there is still time to address them.
This position also means that I have joined eight other Democrats on the leadership team, a regular meeting chaired by Speaker Laurie Jinkins where we plan the priorities for the House Democrats.
I was excited to take the position to better understand how decisions are made. The biggest thing that I have learned is how tightly constraining the calendar is for all of the activities in the Legislature. Meeting agendas are often planned weeks ahead of time, and it never feels like there is enough time to get everything done. Before I started this job, I thought that the biggest challenge would be getting the votes for important policies; and while that's sometimes true, often the real challenge is getting the time on the schedule.
This position and this leadership role are an opportunity to speak up for the needs in our northwest Washington communities and to give voice to the values that I've promised to elevate.
Strategic Budget Planning for our Community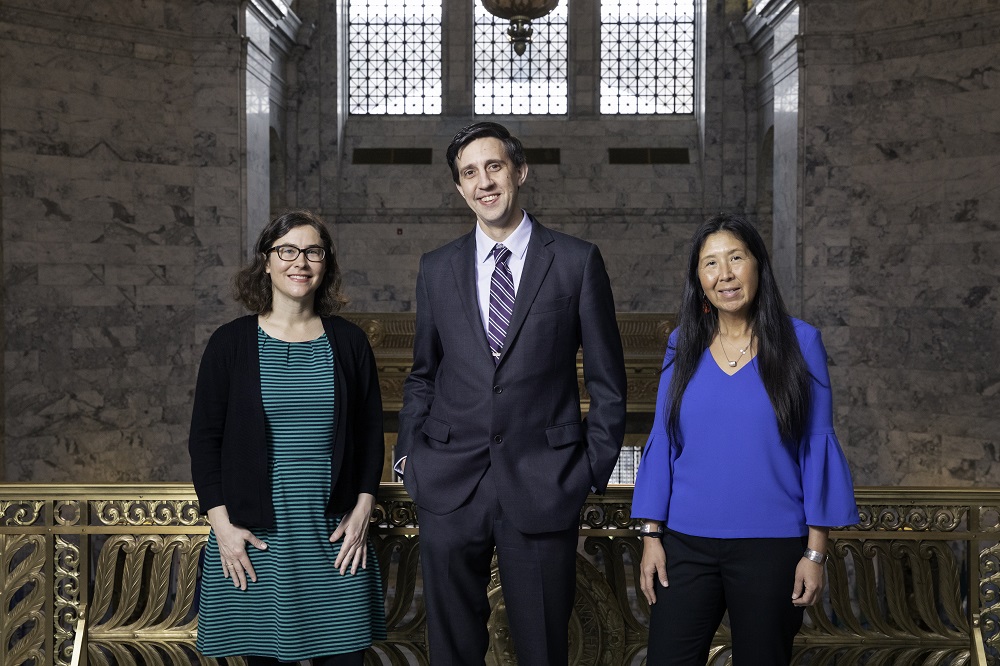 Washington State has three big budgets that we focus on:
The Operating Budget, which pays the state share of running our schools and institutions and most of the services and functions of government.
The Capital budget which is the construction account.
And the Transportation Budget for transit, roads, ferries, etc..
As individual legislators, we are often approached with ideas for projects or line items that could be included in the budget. We can make requests of the teams that write these different budgets, for large items or little ones. And the budget teams work to make as many of us as happy as they can with the limited resources that they have. Our northwest region has a great team, and we've really dedicated ourselves to collaborating to make the most of the voice we have.
Before the start of the legislative session, we met to make sure that we requested representatives from the northwest corner of the state on each of the four "money committees" in the House. Because we were clear in this request, I sit on the Finance Committee, Rep. Lekanoff sits on Appropriations Committee, Rep Paul and I are both on the Transportation Committee and Reps. Shewmake and Rule are both on the Capital Budget Committee. By working together, we can ensure that no matter the conversation, we always have someone in the room.
Now as budget requests will be due soon, we are continuing this collaboration, and we're including Sen. Lovelett as well. We met last weekend to go through all of the budget request items, find alignment, make sure that we were spread out where we should be and consolidated where we need to be. Many of these requests will ultimately be bipartisan, and I remain committed to trying to find common ground where we can. By working smart and working together, we can maximize our effectiveness for our regional priorities.
Healthy Homes and Clean Buildings: Out of Committee and Onto a Podcast!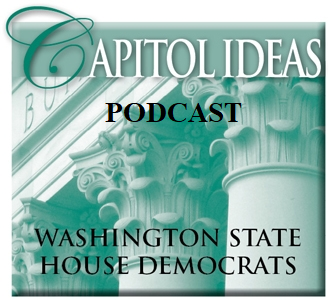 The House Environment & Energy Committee passed HB 1084, the Healthy Homes and Clean Buildings Act in executive session today. This is the largest and most complicated bill I am sponsoring this year.
The bill is an important step to implement the 2021 Washington State Energy Strategy. Buildings represent 23% of Washington's carbon footprint and are the state's fastest growing source of greenhouse gas pollution. Washington cannot meet its science-based carbon targets if it does not tackle carbon emissions from the building and housing sectors.
If passed, the bill will ensure utilities align their long-term plans with the state's climate goals, provide local jurisdictions with the authority to adopt a stronger building code, expand services for low income energy users to include conversion to clean energy, set high standards for wages and career development in the emerging clean energy workforce, and enable all utilities to provide customers with incentives for electric appliances.
The bill passed out of committee with a vote of 8 to 5 and now heads to the House Appropriations Committee. Learn more about the bill in the latest episode of Capitol Ideas, the House Democratic Caucus' podcast.
In Service,

Rep. Alex Ramel
---