Friends,
Some exciting early bills passed out of the House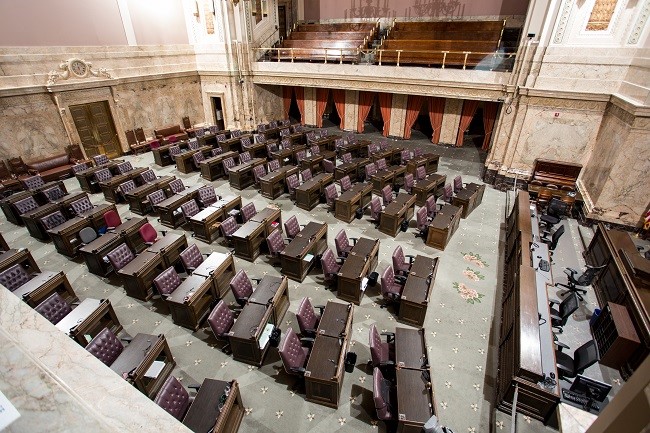 Last Friday, we did some work that I'm really proud of. We passed a half-dozen bills that can make a big difference for many people in our State:
I was proud to stand with these colleagues and support these bills that will help create a more inclusive, thriving, and supportive Washington.
Working across the Aisle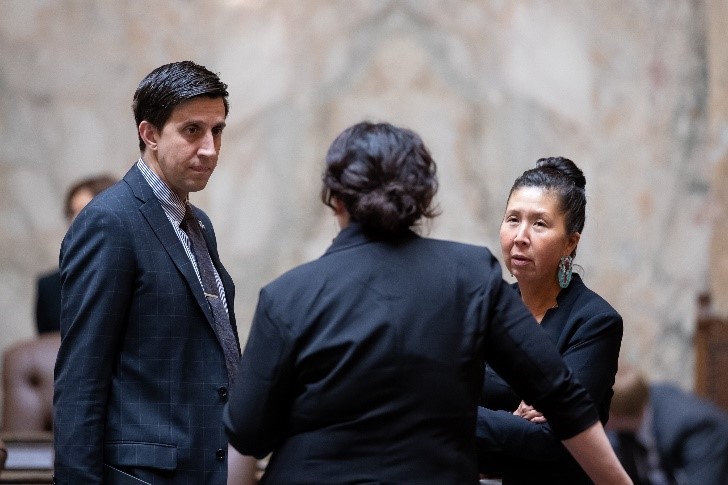 While partisan disagreements get the majority of the news coverage, most bills that we work on in Olympia have bipartisan support. For example, last week I worked with Rep. Mary Dye (R-Pomeroy) on HB 1114, her bill to create an electric utility funded urban tree planting program. I worked closely with Rep. Dye on an amendment that ensures the program in the bill will be well coordinated with other urban tree planting programs. I also asked her to align the program with the Environmental Justice Taskforce recommendations to make sure that the benefits of the program accrue to communities that historically have been left out.
By working together we were able to pass her bill out of the House Environment & Energy Committee. Shade trees help reduce the urban heat island effect and reduce the need for electric air conditioning. I am excited to have been able to help this legislation that will bring more shady trees to our cities.
This week, I'm working with several other Republicans on my bill HB 1207 to reduce the backlog of people waiting to get drivers licenses resulting from the pandemic. When I talk with folks in our community, I'm often asked whether I would work across the aisle. The truth is that I don't think you can do this job without being collaborative. There are many areas where we agree on the problem and where we can and should work together.
COVID 19 Vaccine Update

(Photo by Mario Tama/Getty Images)
Across all three counties that the 40th District includes, I've been contacted by many of you who are frustrated, concerned, and stressed about the availability of the vaccine. I feel the same way you do!
This is one of the most important things we've ever done, and we have to get it right.
I am hearing from our local health departments, hospitals, and clinics about the need to distribute vaccines more efficiently and offer logistical guidance to operate smoothly and predictably. The good news is that this past week we passed the first 1 million doses administered in Washington. The bad news is that many people who need it and qualify, don't know when they can get it and don't have a reliable way to find out. And people of color in Washington – often people who are from communities that have been hit harder by the virus – are less able to access the vaccine. It's a heartbreaking reminder of how much work we have to do to address racial injustice. We have to do better.
Part of that support will come from bills we voted out of the House last week, including a $2.2 billion COVID relief package that includes $618 million to boost our statewide push for vaccination, testing, and contact tracing. Learn more about the bill here.
I will continue to raise these concerns about the unequal and inefficient distribution of vaccines with the governor's office, other legislators, and administrators. Much of the bottleneck remains a limited supply of vaccine. Our distribution capacity has ramped up admirably, but we need to continue to improve the distribution system. I'm particularly interested in centralized scheduling so that people without internet don't have to spend hours calling around to find vaccine availability. Those without an internet connection should still have equal access to the vaccine.
SAVE THE DATE: 40th District Virtual Town Hall
WHO: State Sen. Liz Lovelett and Reps. Debra Lekanoff and Alex Ramel
WHAT: Virtual town hall with 40th District residents
WHEN: Saturday, March 13, at 9:30 a.m.
WHERE: Streamed live on the House Democratic Caucus' social media pages:
In Service,

Rep. Alex Ramel
---