Friends and neighbors,
Before we jump into my legislative update for the week, I want to address the evolving situation regarding COVID-19 (coronavirus).
On Tuesday, we transferred $100 million from the state "Rainy Day Fund" to the state disaster response account for coronavirus response, funding public health responses in King County and beyond. I'm grateful for the healthcare workers responding to COVID-19, especially in our neighboring city of Kirkland. This is a new virus, but the ways that we prepare for and respond to it are not new.
Here are the recommendations from the State Department of Health:
Wash your hands often and avoid touching your face.
Stay home when you're sick.
If you are sick and wondering what to do, call your healthcare provider before you go to a clinic or emergency room. #Callfirst
Show compassion and support for individuals and communities most closely impacted and anyone who might be sick.
Get prepared in case for a COVID-19 outbreak in your community. We have resources at https://www.doh.wa.gov/Emergencies/Coronavirus#beprepared.
Our school districts are monitoring the situation carefully and working closely with the Department of Public Health and the Office of Superintendent of Public Instruction.
If you are in King County and believe you were exposed to a confirmed case of COVID-19, or if you're a healthcare provider with questions about COVID-19, contact the King County novel coronavirus call center at 206-477-3977.
Please follow the recommended precautions to keep you and your families healthy.
---
For this week's legislative update, I've described some of the ways we've taken action to protect our climate. Watch it now!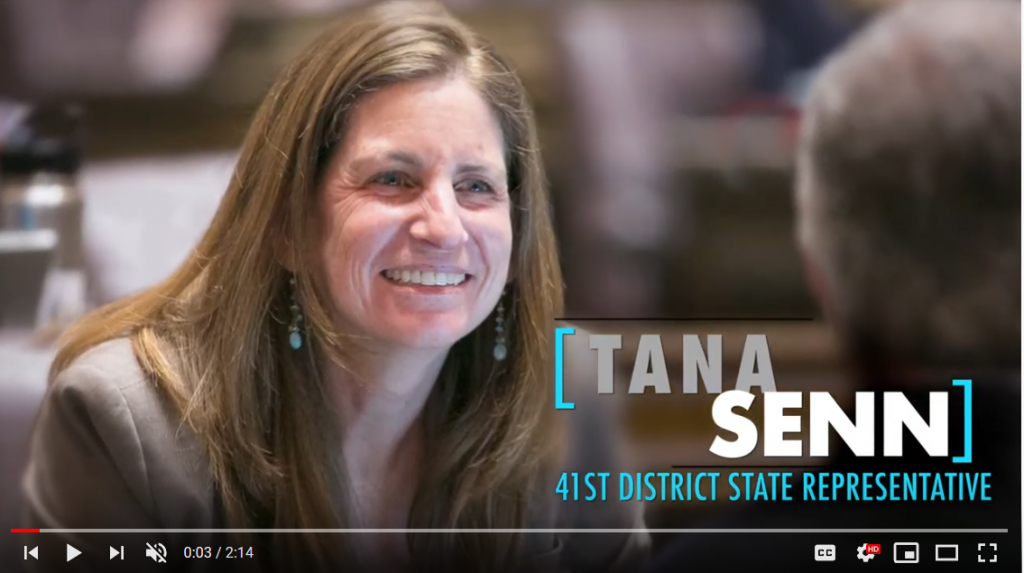 Just this week, we banned a destructive mining practice that endangers salmon and increases sediment and toxic mercury in our water by vacuuming up riverbeds in search of gold. It's been six years and the making, and we're one step closer to protecting our critical habitats.
Sincerely,

Tana
---